The Austrian-Greek Music Summer 2022
This year the Austrian-Greek Music Summer was off on an early start, featuring its first concert in April.

For the 7th year, the Austrian Embassy Athens and its team have curated an agenda of music performances with the aim to connect young and established musicians from Austria and Greece, and introduce their music to a wider audience.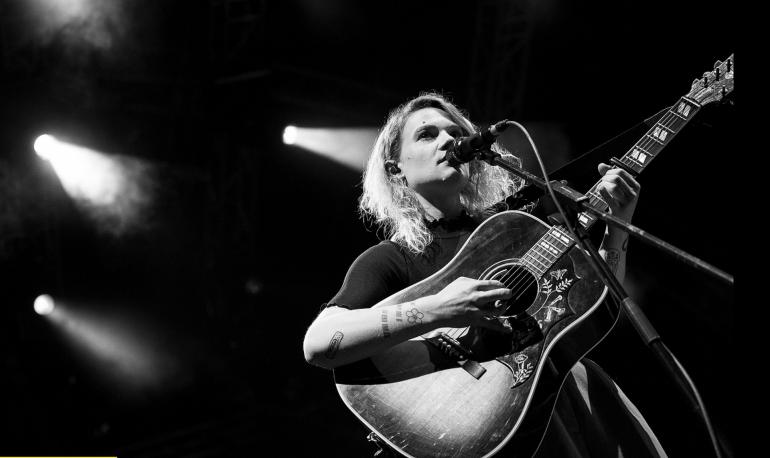 The Austrian Greek Music Summer offers the unique opportunity to explore a variety of music genres and formations by distinguished musicians and composers.  Over the years, AGMS has acquired a large and diverse audience of all ages and nationalities, as it is a powerful motivation for music lovers to visit Greece. 
We invite you to join us at 34 concerts, operas, quartets, piano and violin performances, hosted at 31 sites all over Greece!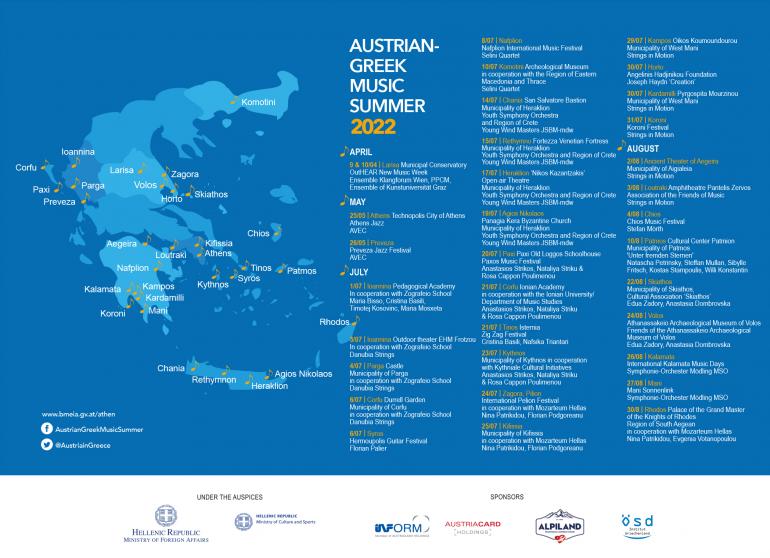 As this year we are also celebrating the 190-year anniversary of the start of official diplomatic relations between Austria and the Hellenic Republic we are especially happy that the Austrian Greek Music Summer will again be travelling through important landmarks in Greece up until August 30th.
 
It is a great honor and a pleasure for the Austrian Embassy that the Ministry of Foreign Affairs of the Hellenic Republic as well as the Ministry of Culture and Sports of the Hellenic Republic have given their auspices for the Austrian-Greek Music Summer this year, thereby expressing their appreciation for this initiative.
The Austrian Greek Music Summer would have not been possible without the generous support of our sponsors Desserta/Alpiland, the Austrian Language Diploma as well as the company InformLykos, the highly talented musicians and the professional event partners.

Follow us on our facebook page and plan a trip to the concert of your choice in one of the truly majestic settings offered by  theAustrian Greek Music Summer.
www.facebook.com/AustrianGreekMusicSummer
#austriangreekmusicsummer2022 @AustriainGreece #AustrianEmbassyAthens