The aromas of local tradition come from the mountain villages of Chania...
Magic springs up from everywhere in Crete, a land of olive trees and delectable oranges. However, it takes an adventurous spirit to explore the mountain villages of Chania, where the magic resides in its purest forms. Begin from Vamos, the administrative centre of Apokoronas. It is a verdant and mountainous region that meets with the sea and is steeped in history. The area is peppered with picturesque villages that highlight the traditional architecture. These can be reached by car or bus.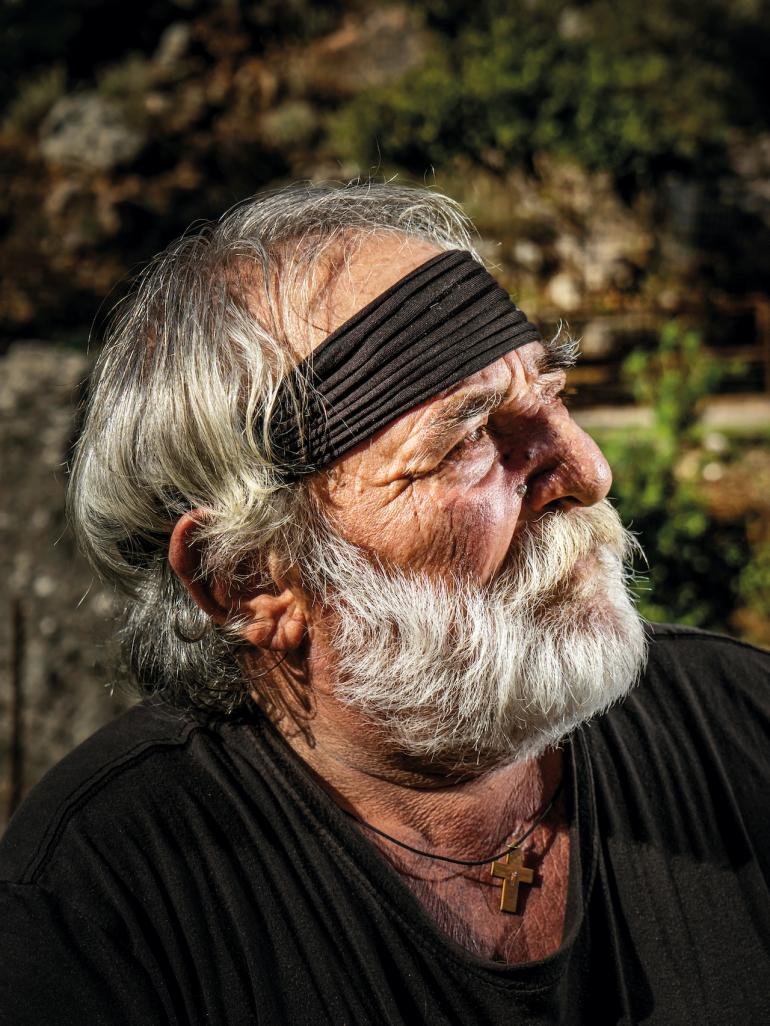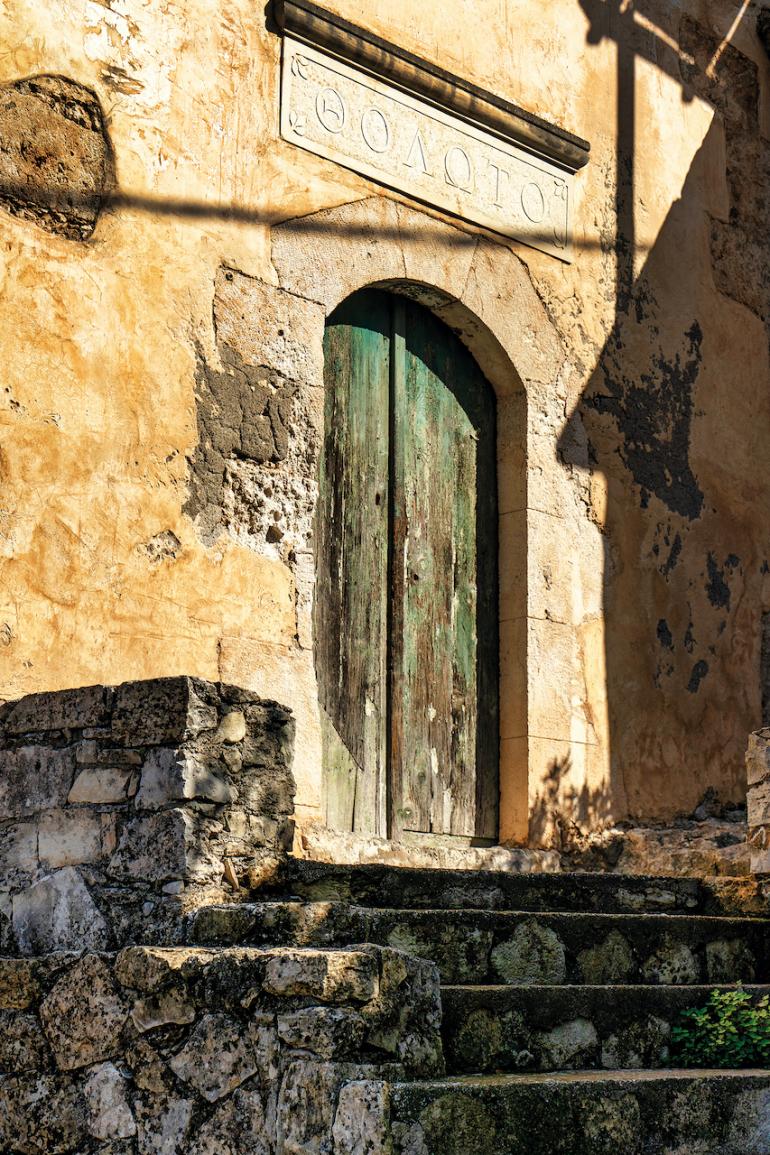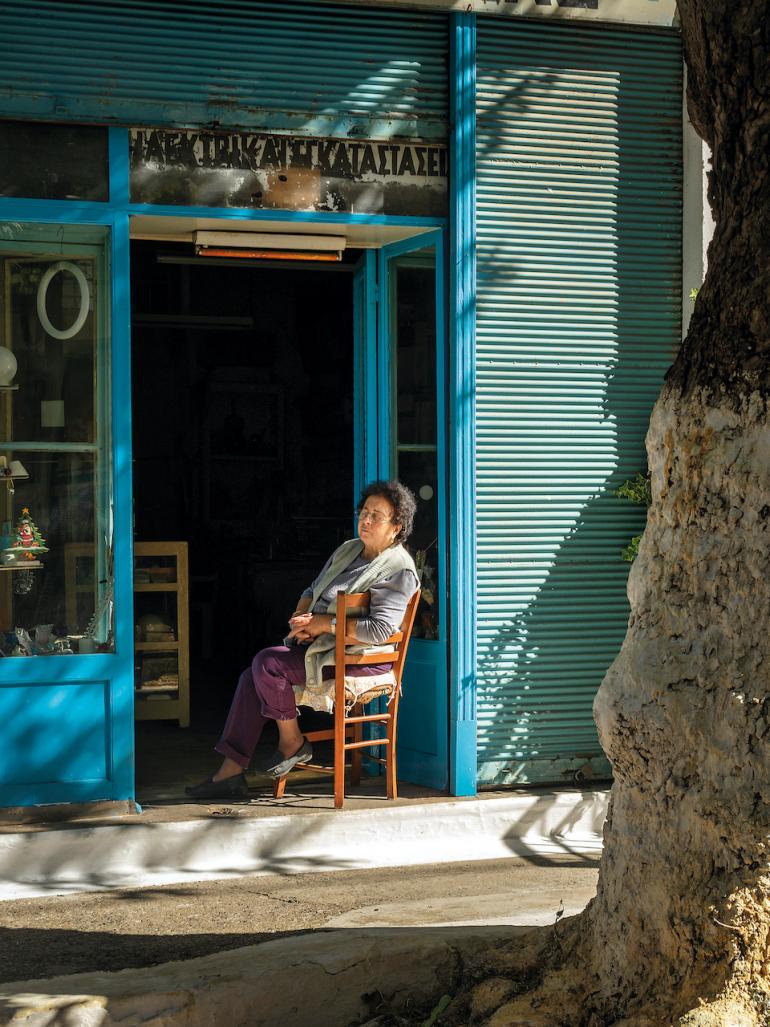 The coastline northeast of Vamos is wildly beautiful, rocky and steep. Be sure to stop in Plaka for breathtaking views of the Gulf of Souda and the Lefka Ori (white mountains). Two kilometres from Vamos is the quiet little village of Douliana. Break to enjoy meze and raki with the hospitable locals, then proceed to thevillage of Gavalochori, where you can admire traditional homes and visit the 14th-century olive mill.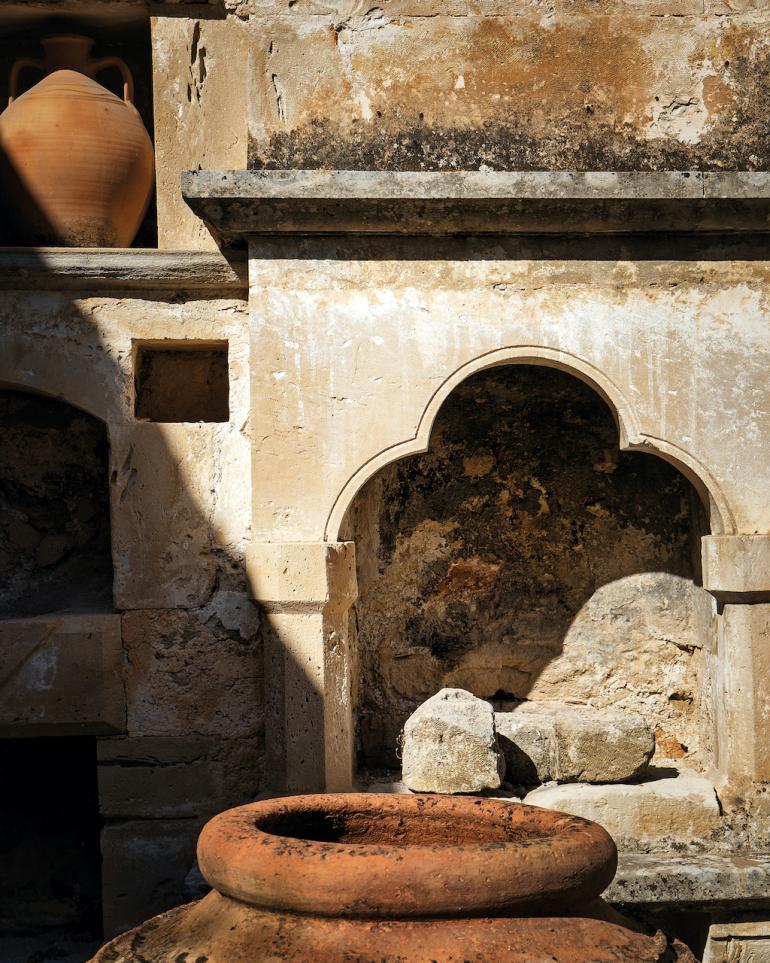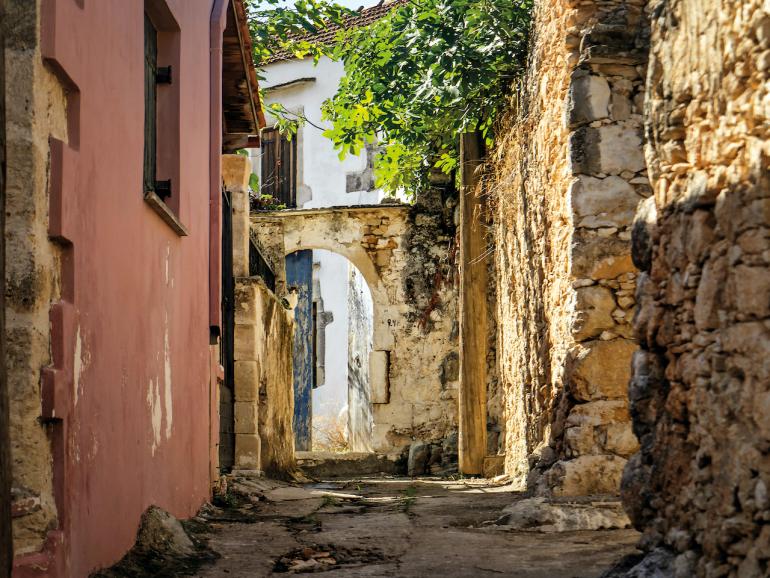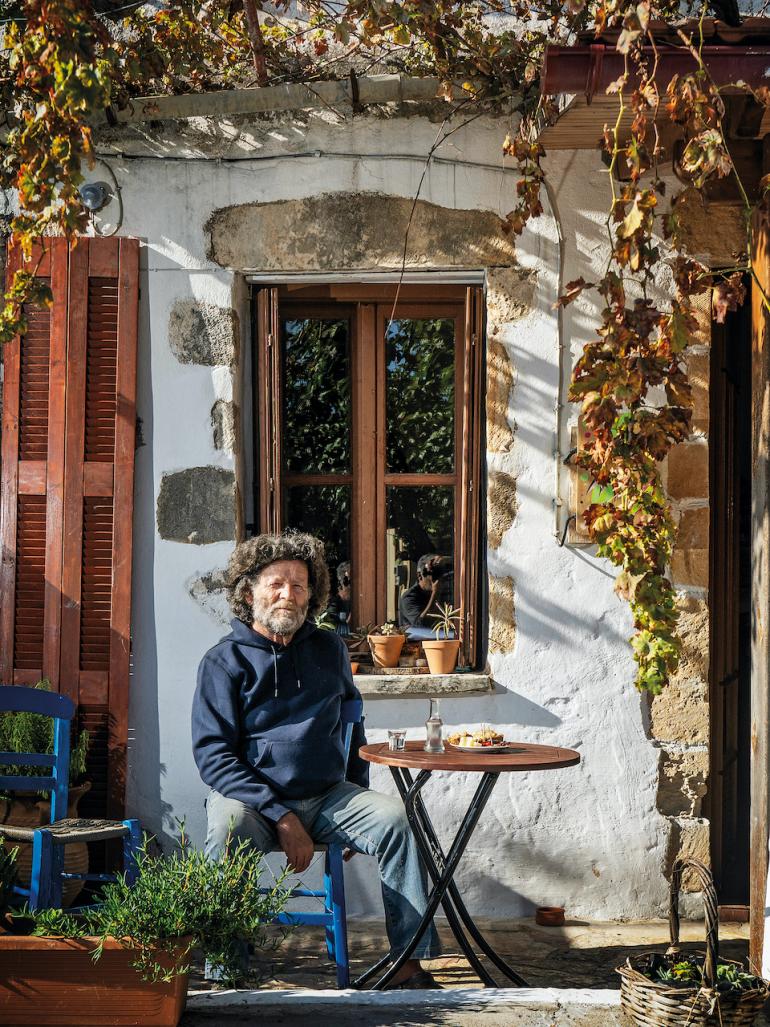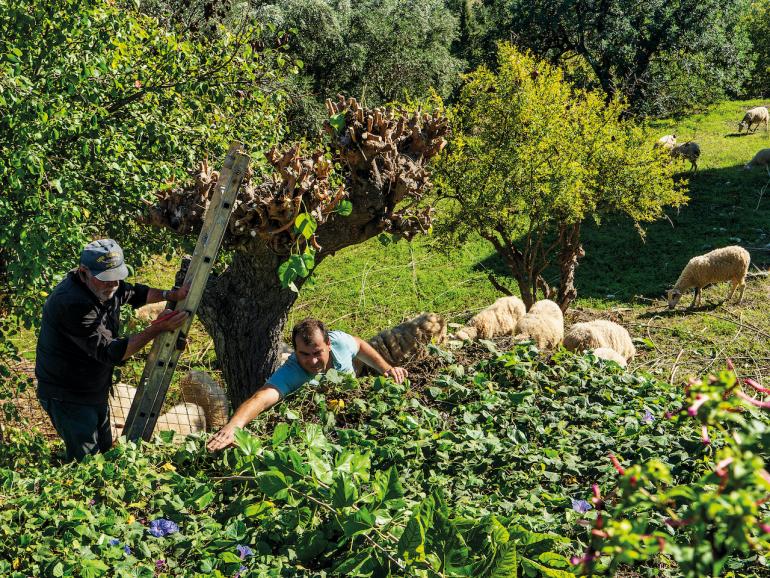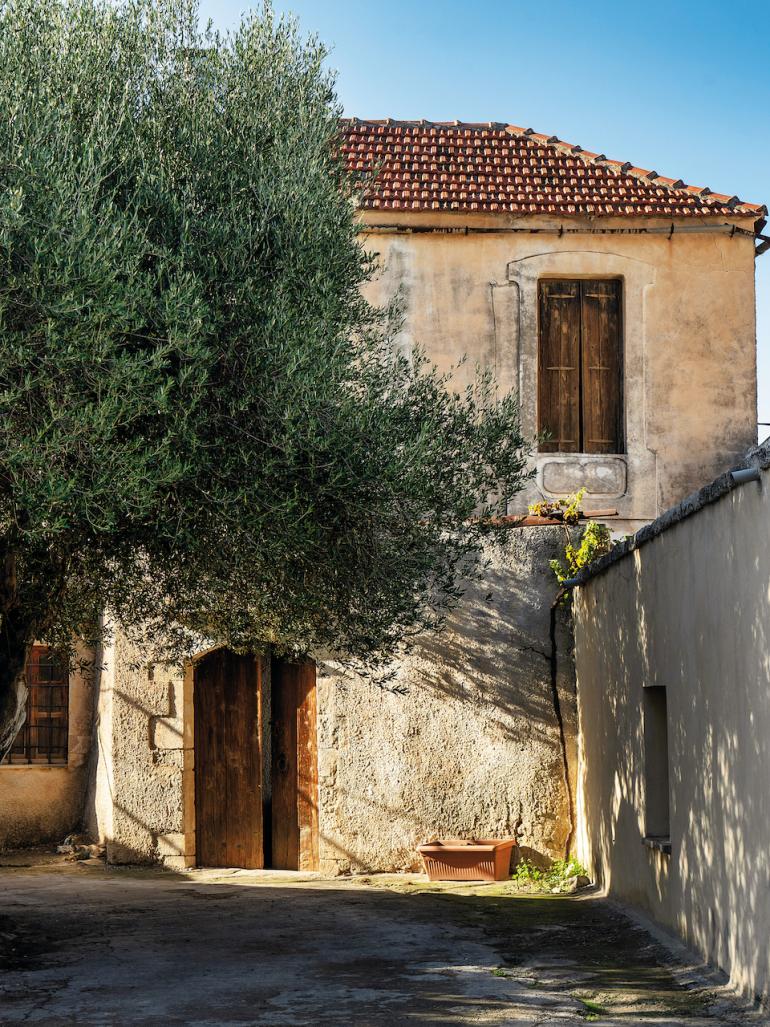 Stop by the folklore museum for lessons in local customs and lifestyle, then see the Roman tombs outside the village. With crystal-clear blue waters and a seaside taverna, the bay of Ombrosgialos, two kilometres from the village of Kefalas, is ideal for underwater exploration.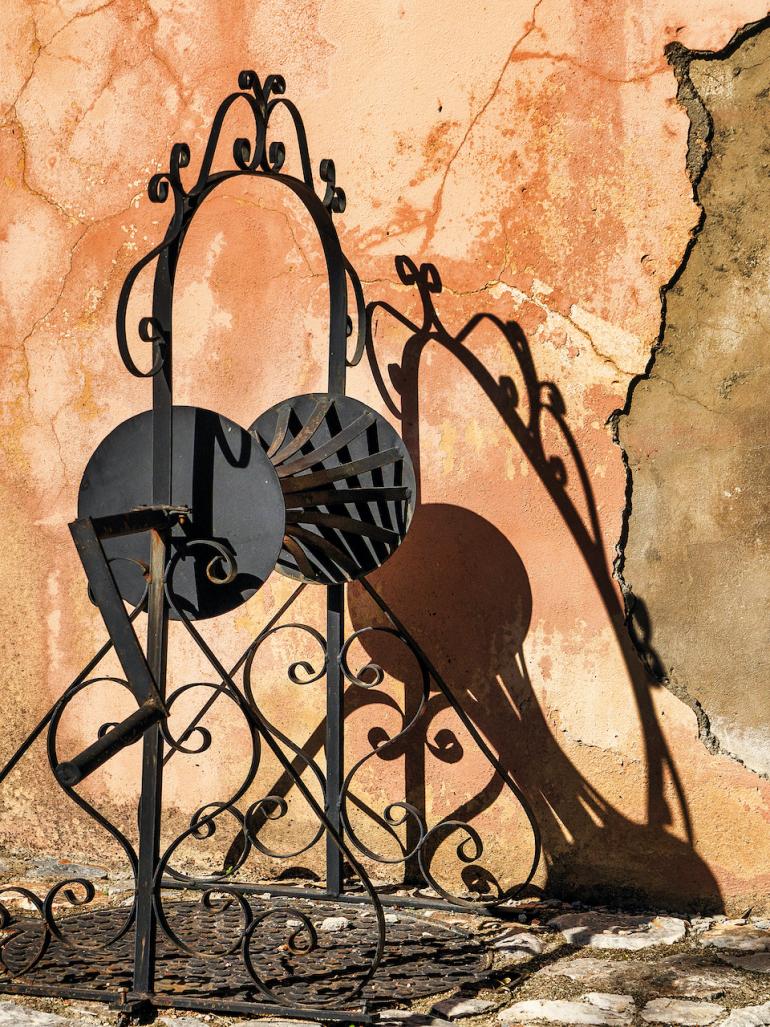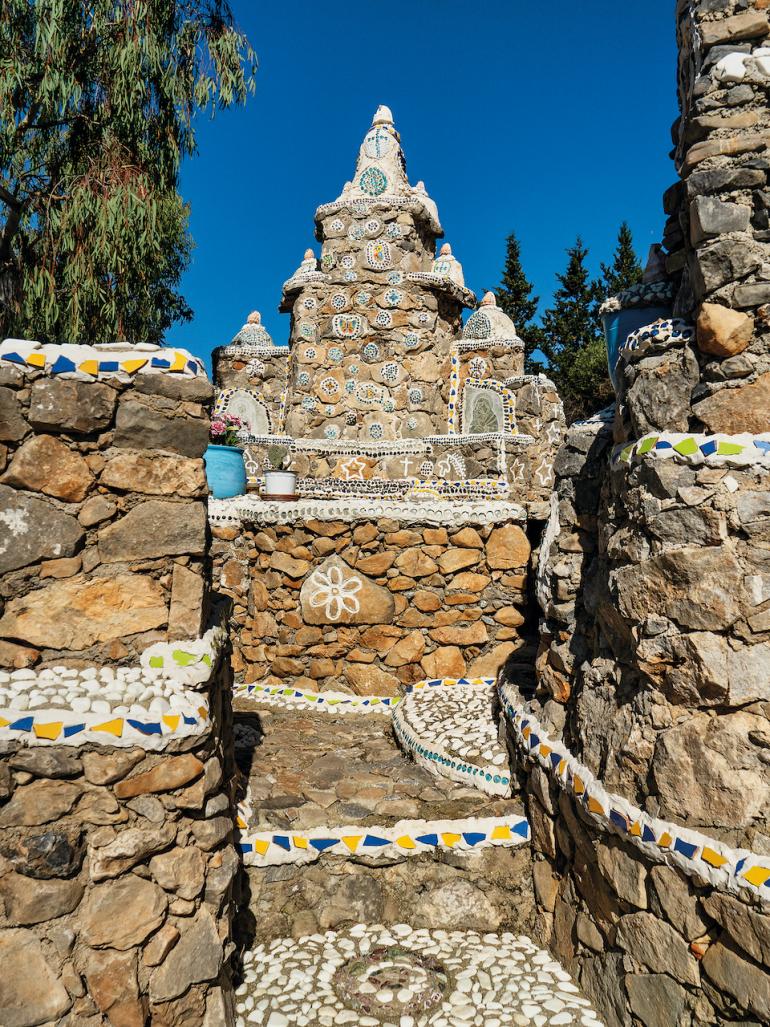 Three hundred metres above in the mountain village of Sellia, one can visit the beautiful 18th-century church and enjoy peaceful walks through the forest with fantastic views. If you love nature and great food, then you can not miss the village of Nipos. Nestled at the feet of the Lefka Ori, here you will find Cretan cuisine in its most authentic versions. One of the most picturesque villages in Apokoronas is Xirosterni. A short stroll about the village will allow you to appreciate the well-preserved architecture of its traditional homes. On the way to Sfakia, stop at the village of Vrisses, where the Vrissanos River flows through it. If you go east towards Rethymno, see the impressive Greco-Roman bridge known as the 'Greek Arch'. Very close to Vrisses is the beautiful village of Fres, which has an atmosphere reminiscent of the 70s. Both the town and its inhabitants have been featured in films.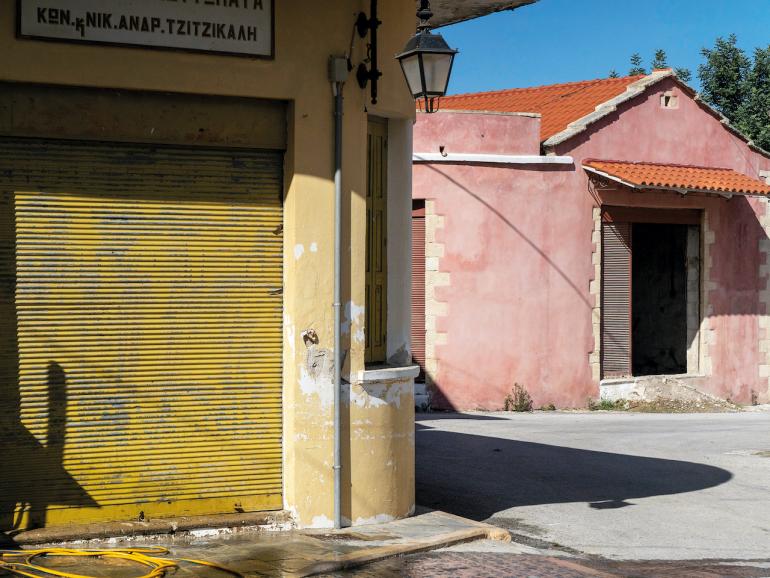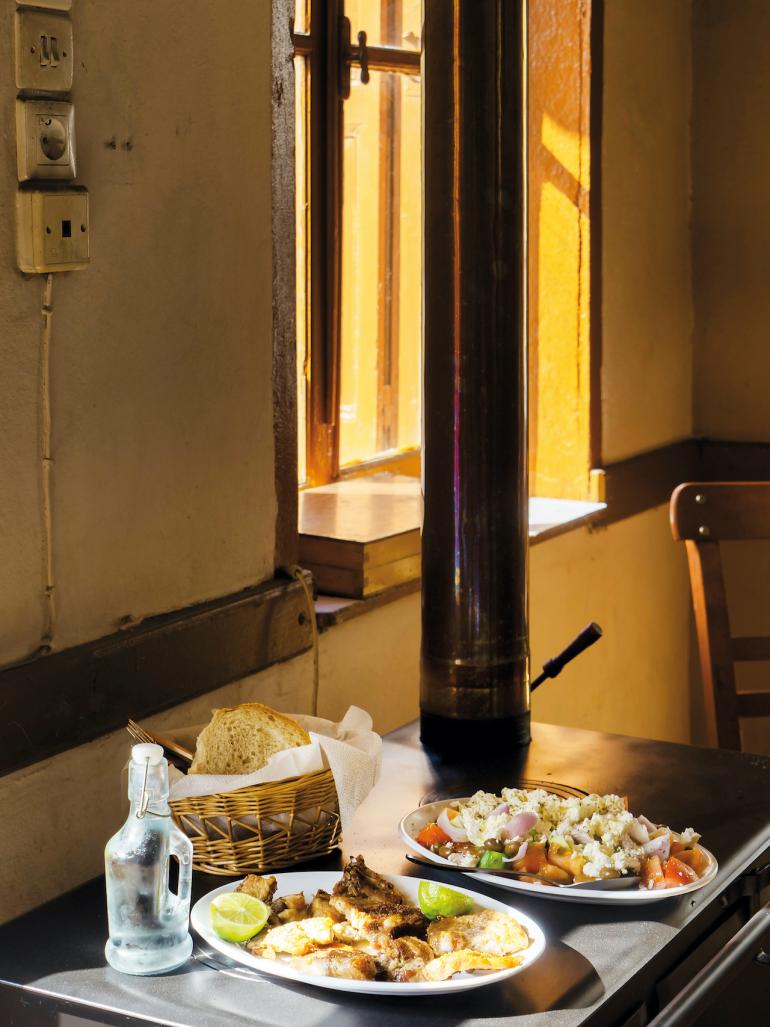 The village of Armeni is known for having plentiful plane trees and natural springs. Sit down for coffee and local cuisine at Tzitzikas, a tavern that often hosts live music. Conclude your journey with a visit to Vafes. In 1997, the village was officially recognised as a historical site. The Venetian influence is strong in the area, as is the impressive church of Saint Apostles among its lively flora.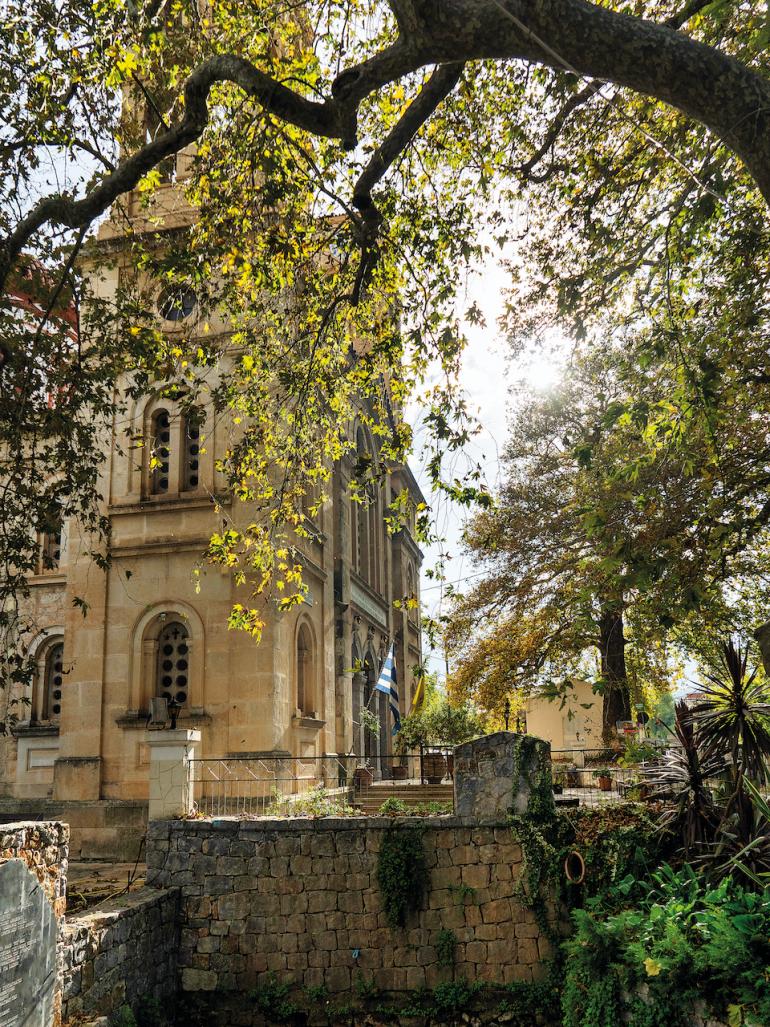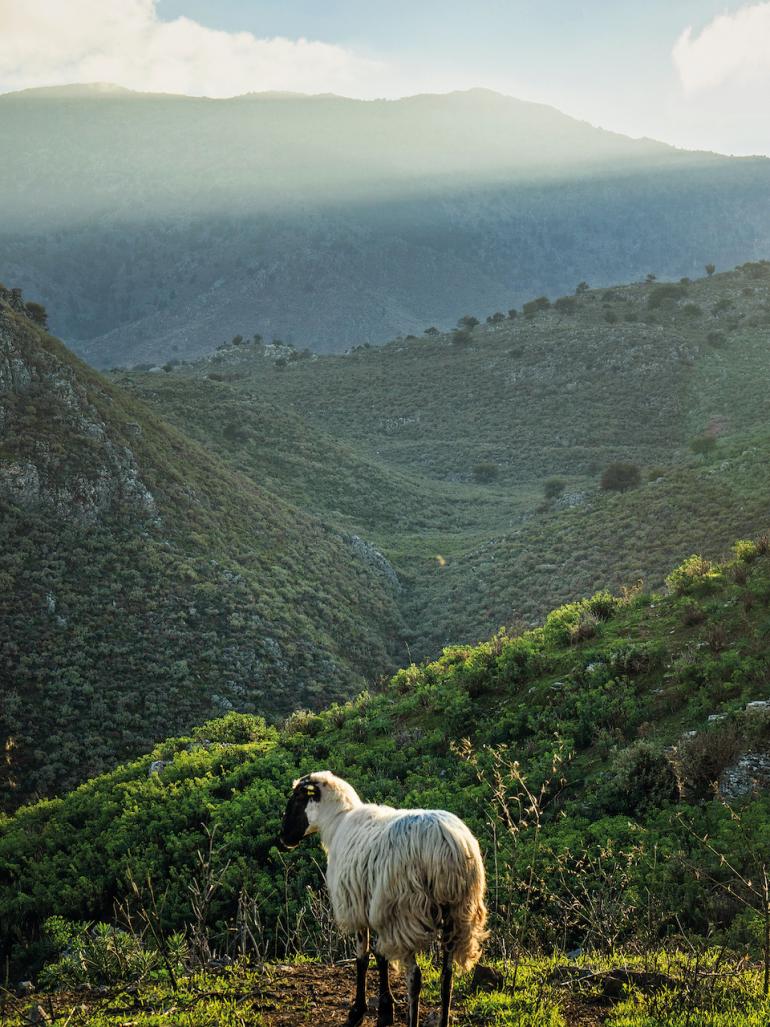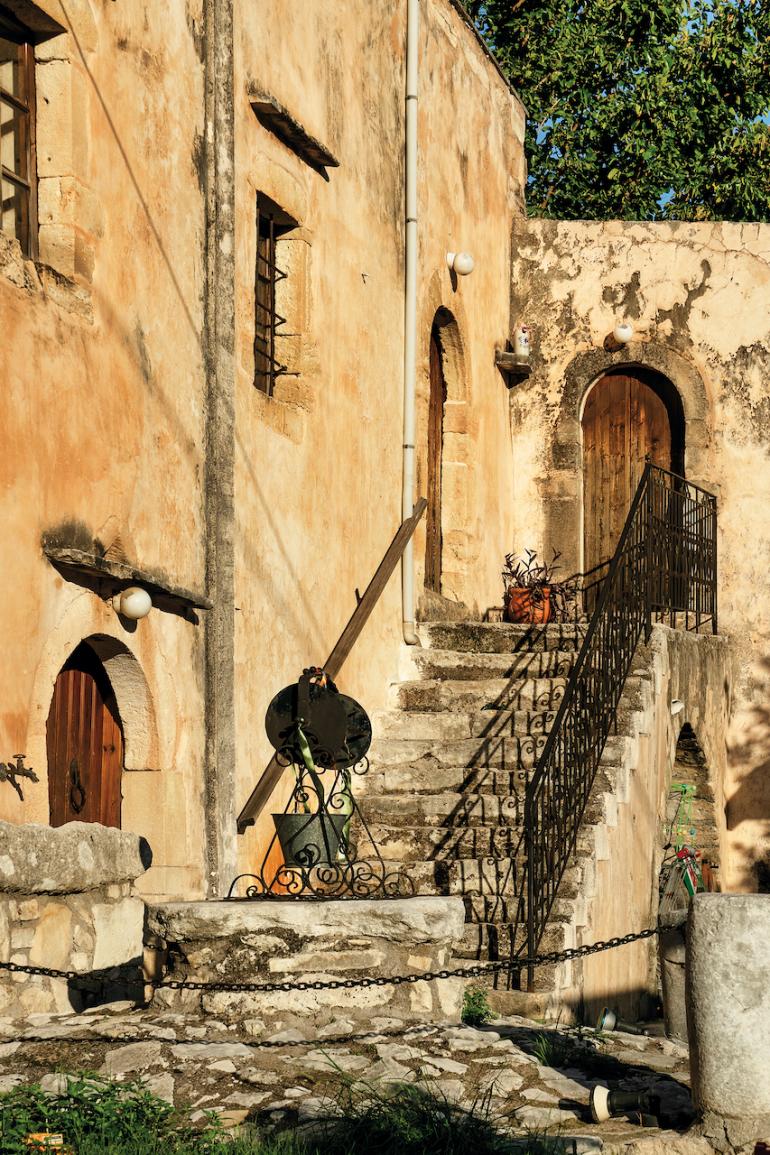 Having your journey through the region of Apokoronas, settle down to spend the night in any of the villages' rustic accommodations. Wake early in the morning to watch the sunrise as you enjoy Greek coffee and breakfast at a nearby kafeneio: a perfect capstone moment to the memories you've made along the way.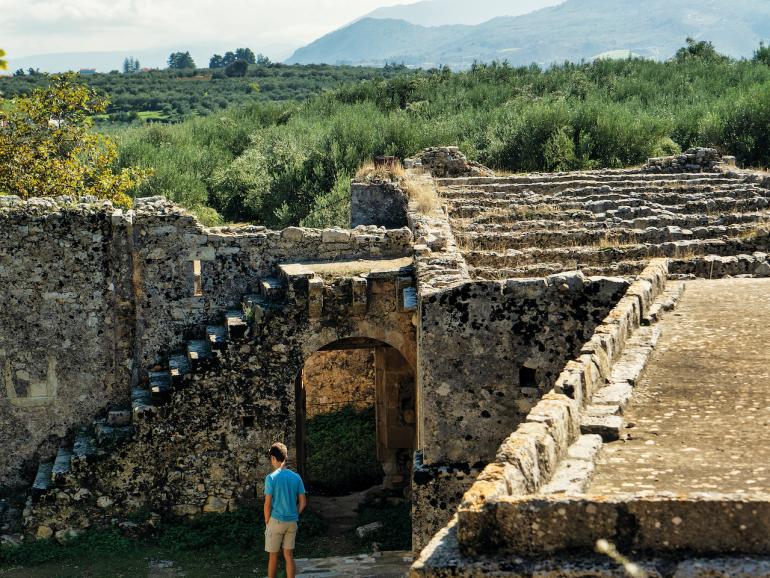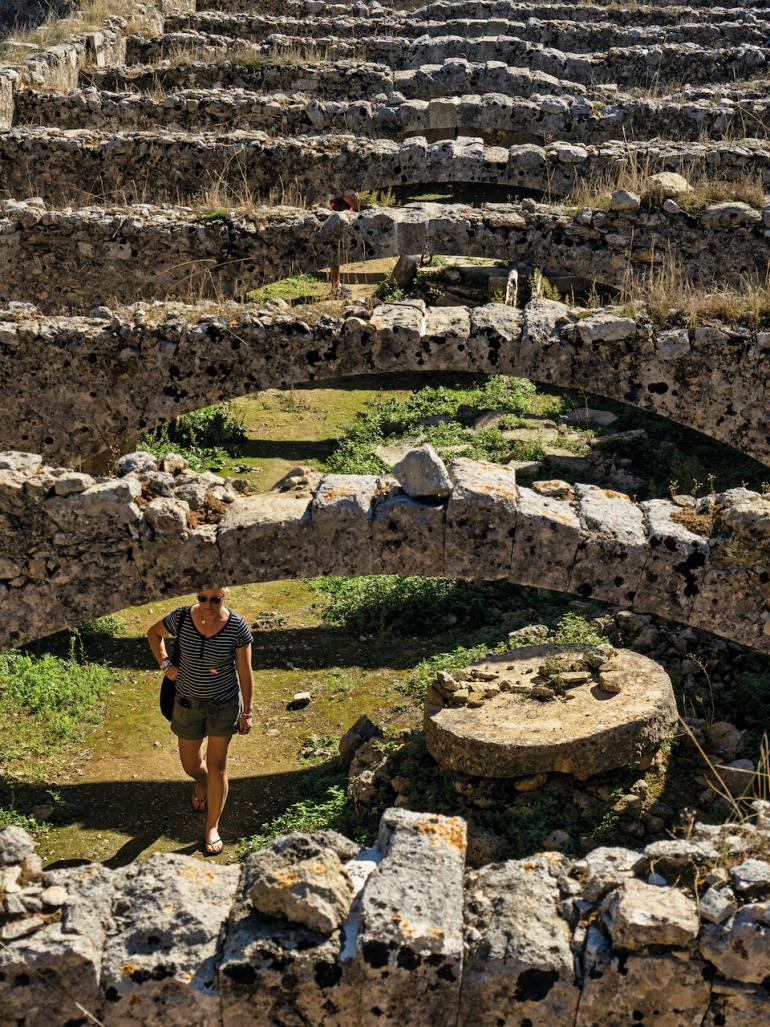 TEXT : GEORGIA DRAKAKI  |  PHOTOS : PERIKLES MERAKOS