If Crete were a perfect recipe, then Chania would be the special ingredient…
In Crete's most cosmopolitan city, life is like a relaxed stroll through an endless summer lasting the entire year. There is an eternal, nostalgic exchange between two sides of Chania: the side that pines for the glory days of the Halepa, the consulates, the Residence of Baroness Von Schwartz, the Ouzounis Tower, and the Pasha Sarai, and today's modern side of refined tastes, music and good times.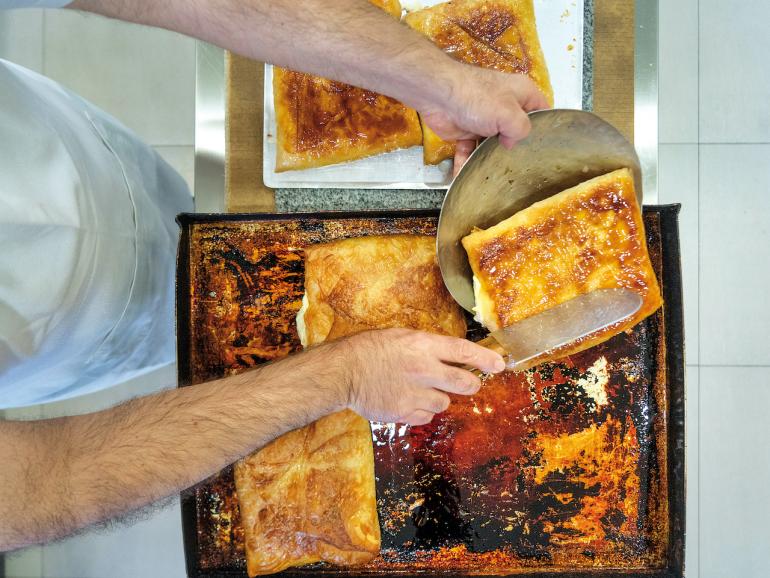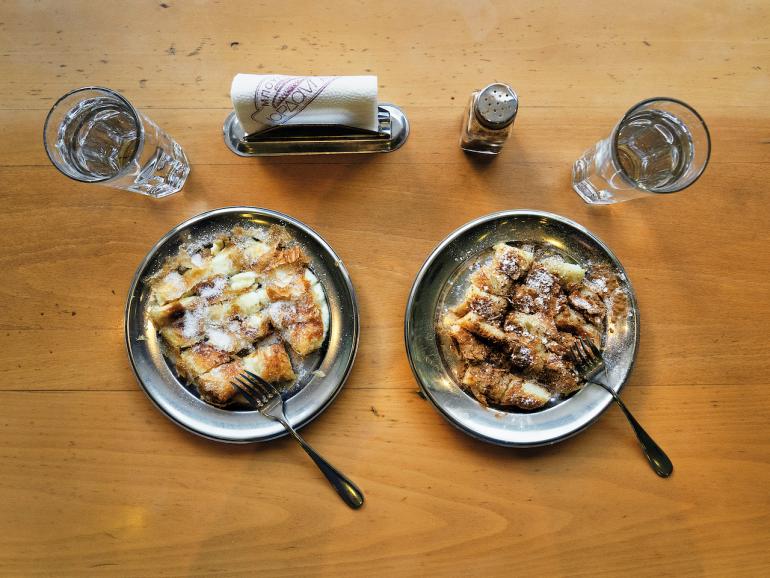 Early mornings are reserved for Bougatsa, a traditional pastry of wafer-thin layers of phyllo with a savoury or sweet filling and sprinkled with powdered sugar. Chania's oldest bougatsa shop is Iordanis; they've been making it with local Mizithra cheese and serving it hot on tin plates for the better part of a century. A local secret is the bougatsa made with curd and olive oil from Tomadakis, a great option if you want something different.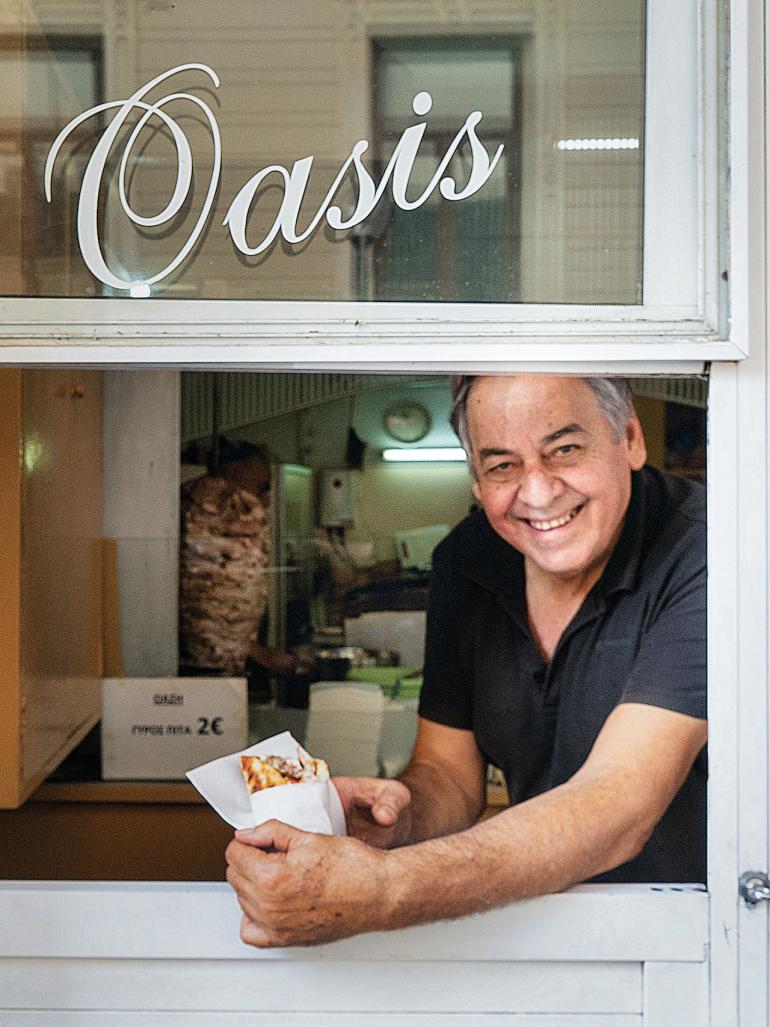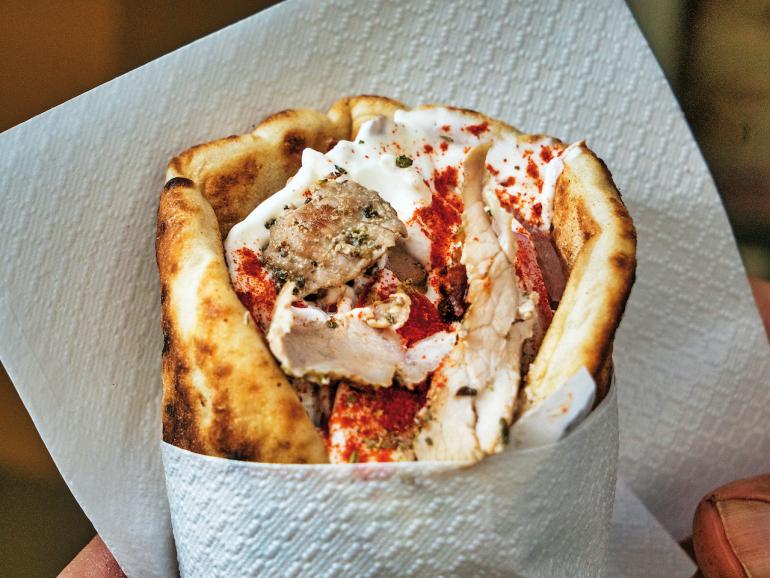 Those who truly know Chania will tell you that the best souvlaki is found at Oasis, a staple since 1966. The faithful keep coming back for the excellent souvlaki and gyros with yoghurt, onion, tomato and parsley.If you want to see how local cheese is produced, there is no need to trek to the highlands. A phone call to Schetaki Family, the last cheese factory in town, will suffice. Here, you are treated to an authentic breakfast of Staka with thyme honey, butter, thick yoghurt and Sfakian rusks. A life-force in the city centre is the cross-shaped central market. Designed and constructed in 1911, the area draws many tourists. However, don't be dissuaded; this is where locals come to purchase fresh fish and Kostakis cheeses such as graviera made from free-range sheep, Mochlakis graviera infused with herbs and hard cheese varieties, and Valyrakis white cheese. At the market stalls of Nikos Karkanis, you can sample Tsikoudia (made by Nikos himself) with strawberry or rose, and peruse thousands of varieties of Cretan olive oil.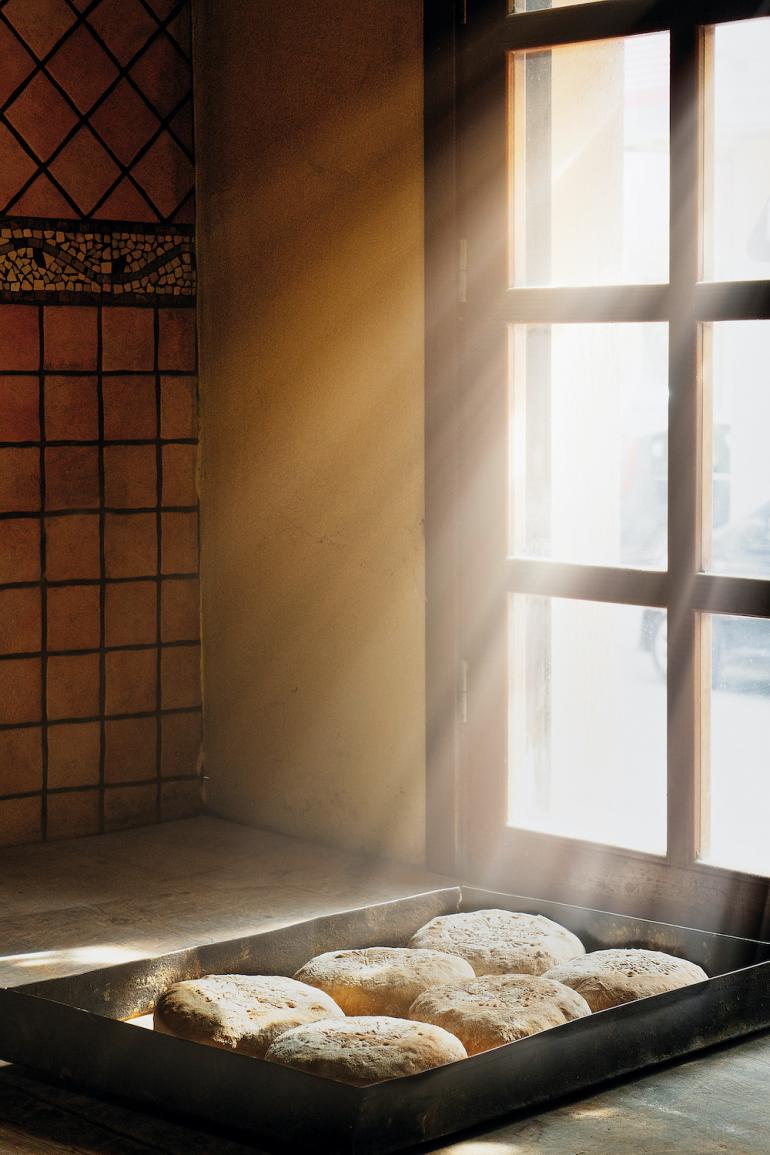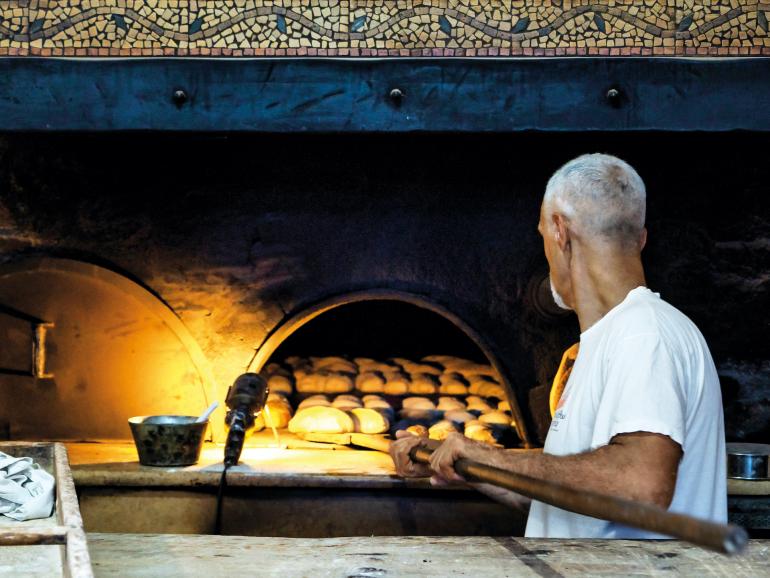 Chania is also about rusks. These can be found together with all types of traditional bread at Drandakis Bakery and Xatheria grocery which also stocks a gourmet selection of cheeses from small, family-run dairy farms.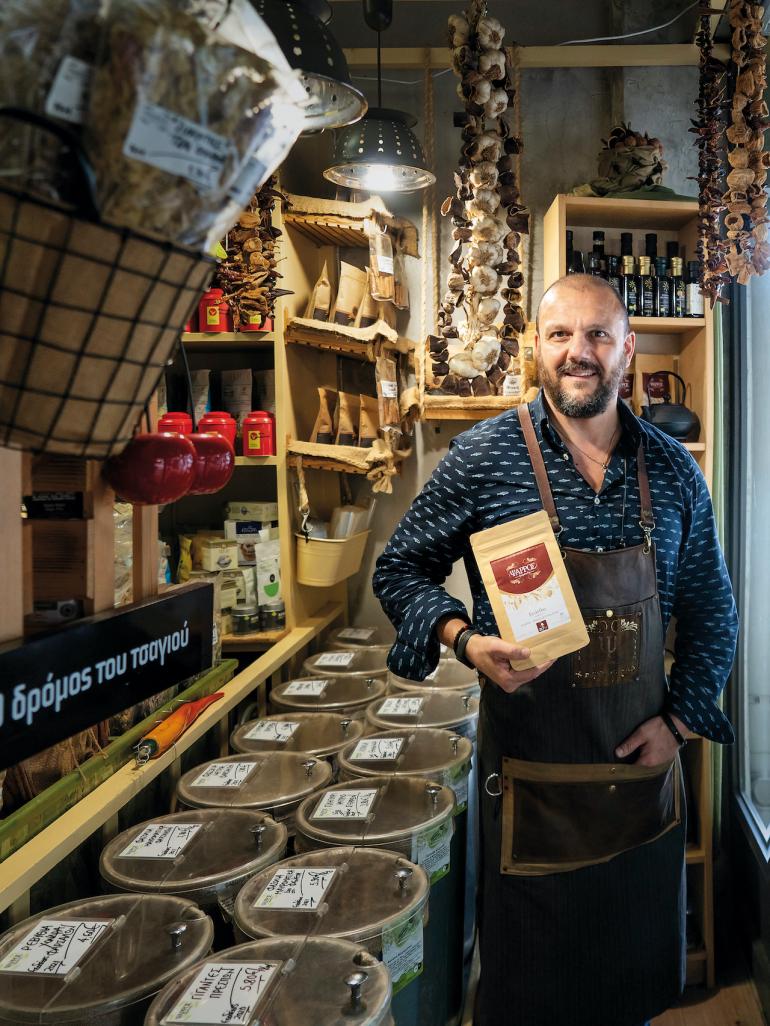 Cretan food has long been associated with longevity and health. If you'd like to take a little piece of it with you, you must travel through Psarros, where the Cretan diet has been condensed into a macrobiotic-superfood version that is ideal for carrying on long treks throughout the island.
TEXT : ELENI PSYHOULI  |  PHOTOS : PERIKLES MERAKOS
Image gallery