The rebirth of the Industrial Monuments of Chania.
On the east side of Chania, below the aristocratic neighbourhood of Halepa, old and imposing buildings rise. Called Tabakaria (tanneries), they are remnants of an industrial crafts centre that thrived in the area during the 19th century.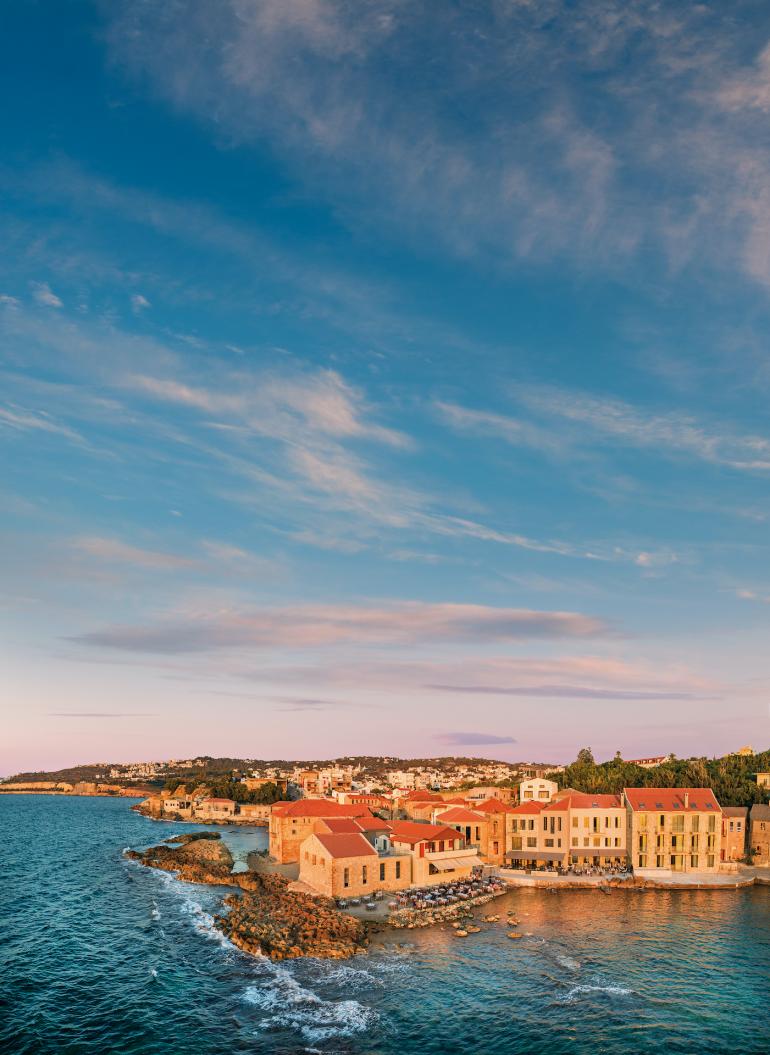 In the heyday of the 1950s, Tabakaria was home to more than 80 tanneries employing hundreds of skilled craftspeople. The drumming noise of machinery mixed with singing voices was constant, and it was common for children to scrape sheepskins on easels, and for workers to wash skins in troughs on the streets. One could hear the sound of barrels cranking round, softening the skins, and the pungent smells from the Tabakaria permeated throughout the neighbourhood. After the 1970s, new methods for treating leather replaced the old, causing many to leave the profession. The area was abandoned, then deteriorated, and all that remained were the shells of buildings that, despite being abandoned, formed a unique architectural ensemble. 
Τabakaria were simple, solid structures built to last. Constructed of porphyry and containing two to three stories with small windows and pitched roofs, they were charming in their own way, and that character is still intact. Today, 26 Tabakaria have been designated Monuments of Industrial Archaeology, while others are being restored with respect to their importance and impact on the history and character of the area.
TEXT : ROMINA XYDA
PHOTOS :
YIANNIS GIANNELOS
INSITE ARCHITECTS LAB