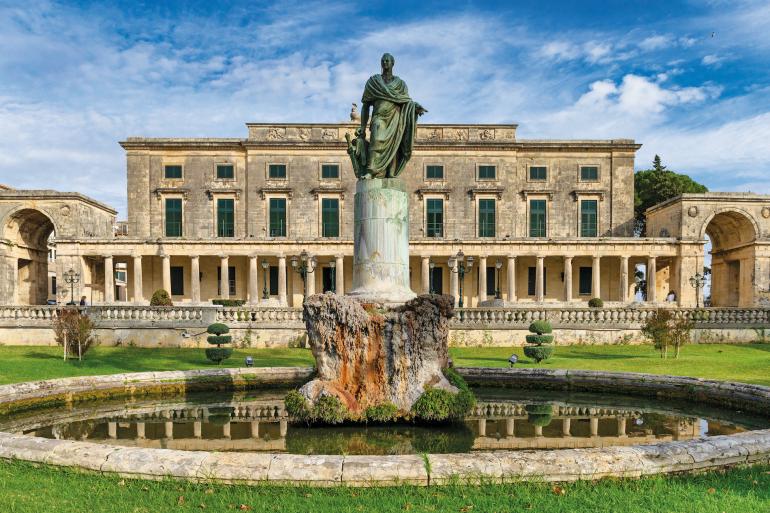 Every local's daily routine includes a walk through Spianada Square. Located off of Liston, a crowded pedestrian street, the square is one of the largest in the Balkans. A day does not pass without lighting a candle in Agios Spyridon, a church with a castle-like belltower that rises above the neighbourhood of Kantounia.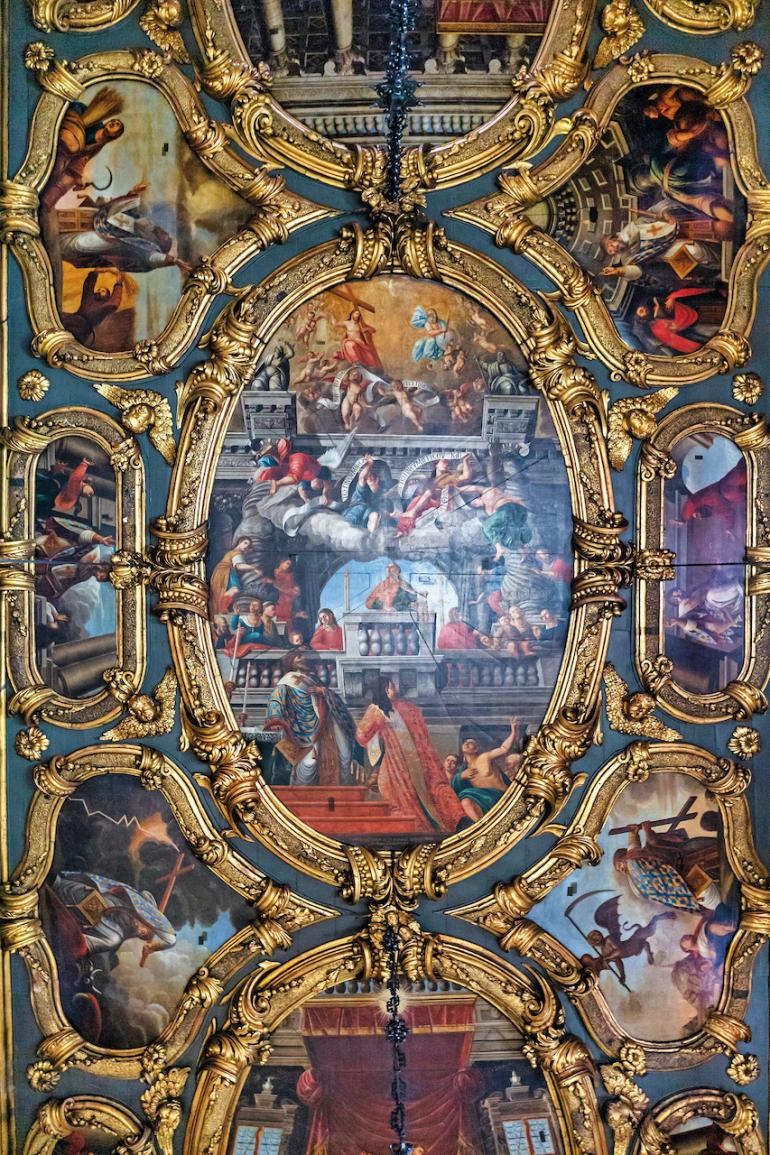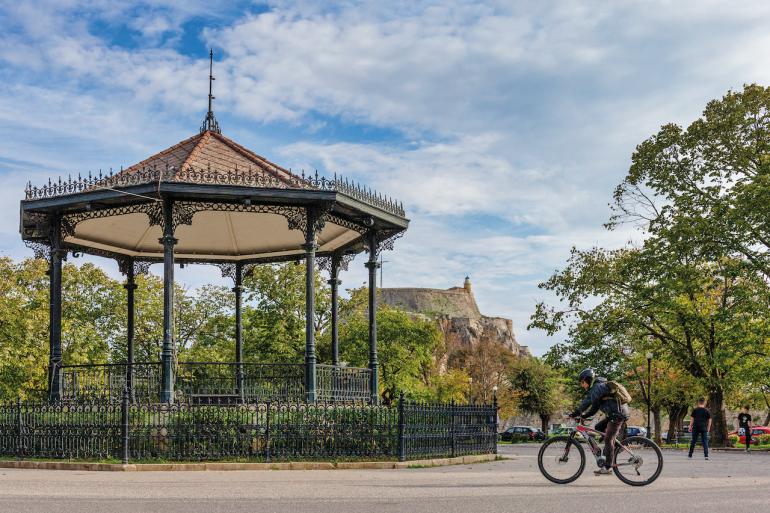 You can not be a Corfiot unless you begin the day with breakfast at Pericles Alexis, a dairy shop that makes its own butter. There are many cafés to enjoy coffee or ginger beer as you stroll through the streets: a labyrinth overhung with laundry from one house to another, some with lovely architecture.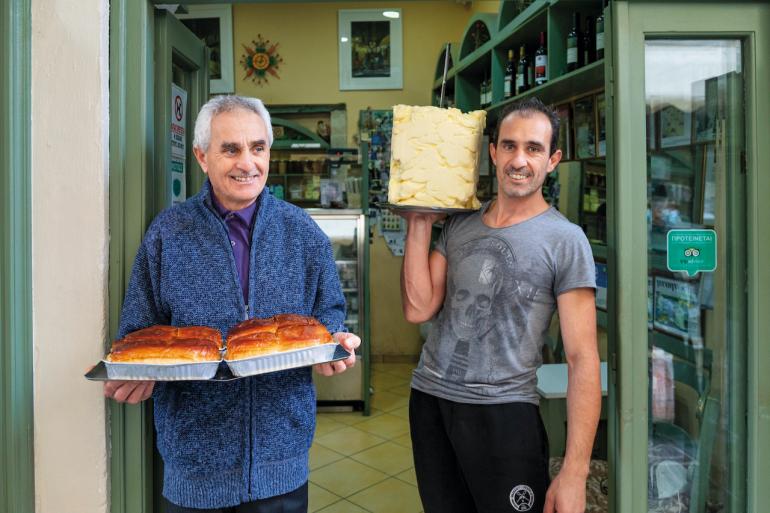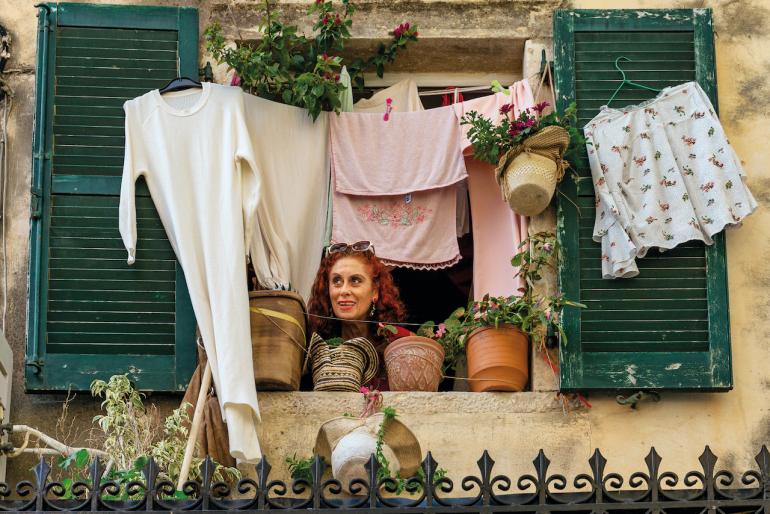 There are usually philharmonic groups rehearsing in the area and random voices that sing quietly. Choose somewhere less crowded to have refreshments and enjoy the background music. Corfu without music is unthinkable. While it is certain that, no matter where you are in Corfu, you will hear music, it is equally certain that you will find excellent cuisine. Ninos, a taverna, is the place for Corfiot sofrito (a Venetian beef-based recipe served with a starch). Voulisma, a patisserie, specialises in traditional Bolshevik desserts. Both establishments are located opposite the other, and both are irresistible. If you like ice cream, try strawberry and/or kumquat flavours. For traditional souvlaki, stop into Bouzi where they make pita from scratch. For dining, grab a table at the taverna, Pergola. If you're hungry for meat, definitely try the Greek Sofrito (a dish consisting of tender cuts of beef or veal lightly dredged in flour, then slowly sautéed in a flavourful white wine sauce) or Pastitsada (a dish of chicken and pasta). Should you prefer fish, the Burdeto (from the Venetian 'brodetto', which means broth: fish cooked with onions and sweet and spicy peppers) and Bianco (fish cooked in a garlic-lemon sauce with potatoes and black pepper) are not to be missed.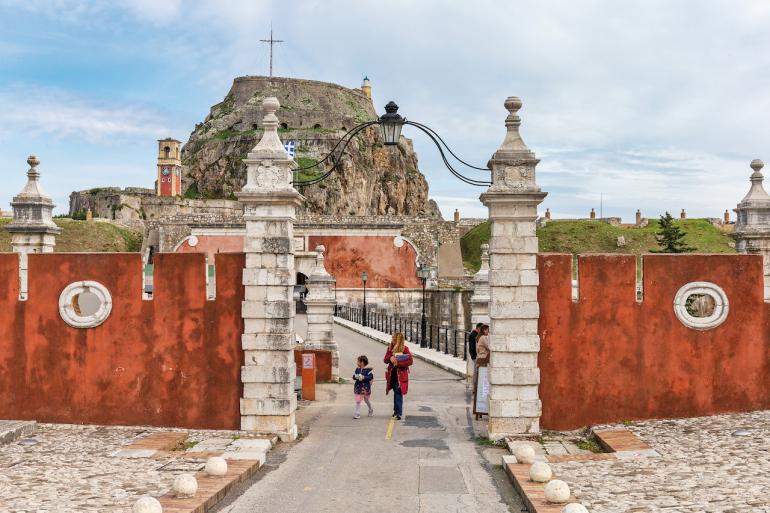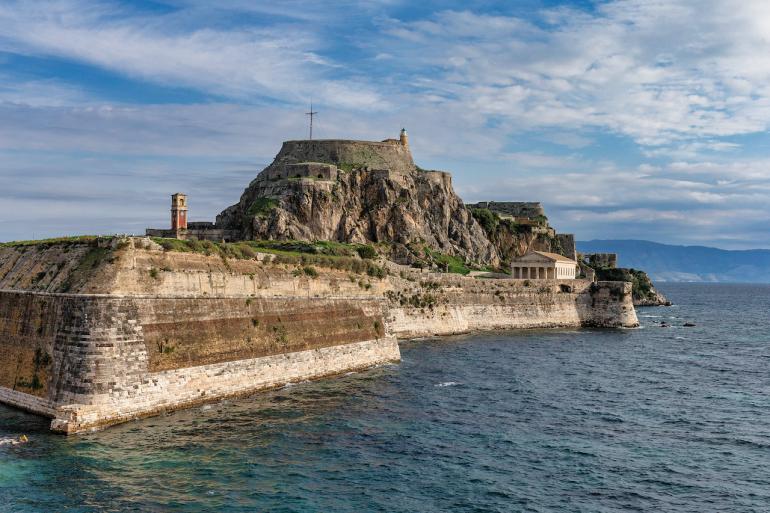 When exploring Kanoni, don't forget to photograph Pontikonisi, a beautiful small island opposite the airport. The Halikiopoulou, a lagoon between the island and the airport runway, features a floating corridor of lights that aircraft use when on approach for landing. The planes fly extremely low before touchdown. At certain traffic lights, their wings seem to skim the roofs of cars! Corfu Town has many attractions such as the old and new fortresses; explore their loophole walls, turrets and sacred temples.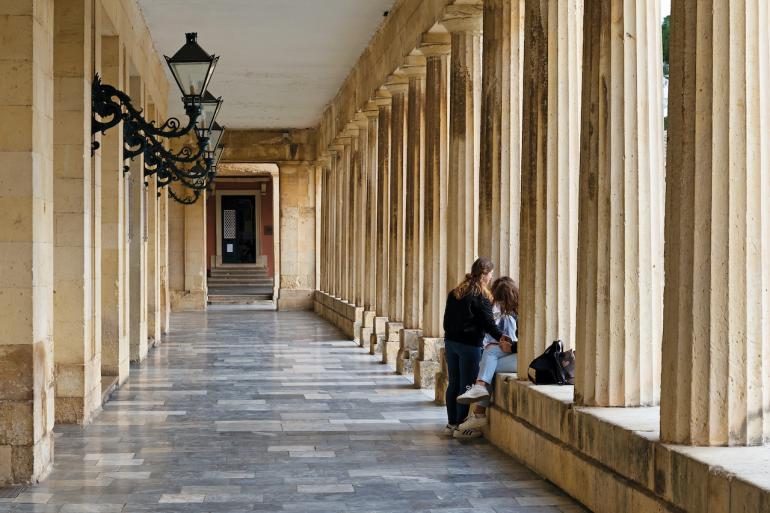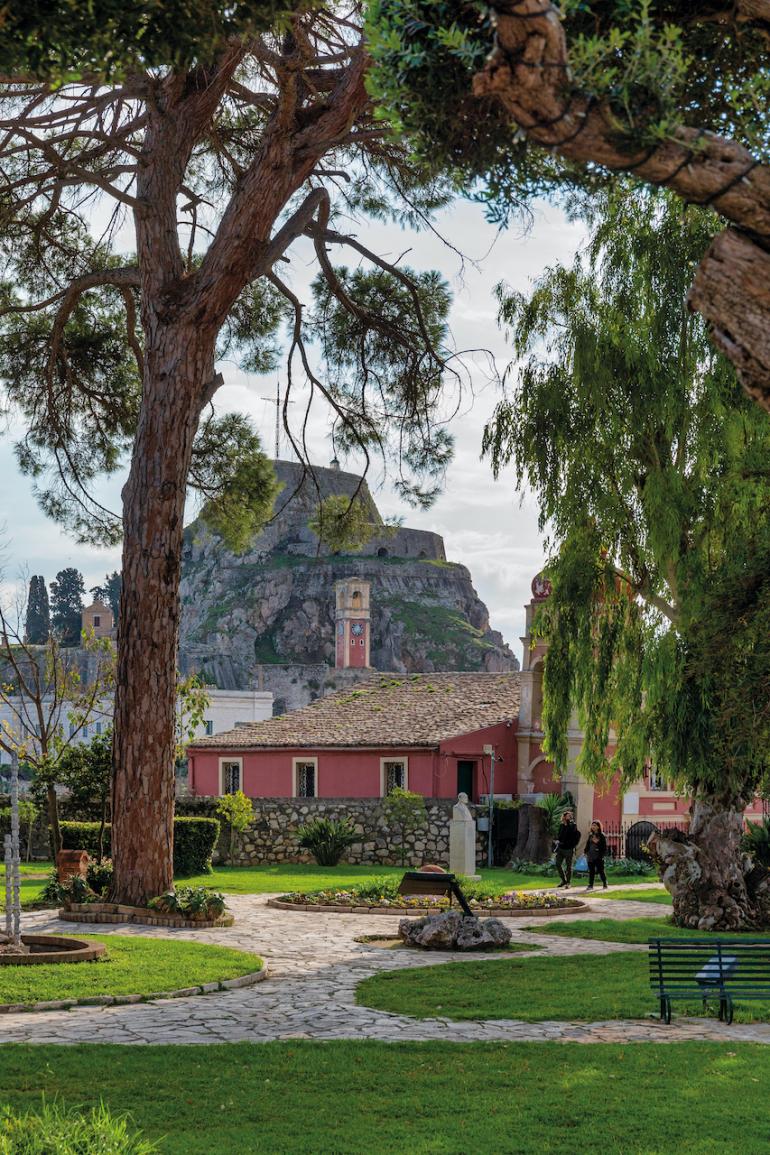 There are great public buildings, churches, old mansions and museums. To discover the island from north to south, it's best to rent a car. No matter where you end up, you will be enchanted.
TEXT : IOANNA VLACHOU | PHOTO : PERIKLES MERAKOS
Image gallery