From Kalampaka, the road winds upwards through the mystery of the rocks. Cars pull over along every kilometer to allow their occupants to film and photograph the land. Everyone is speechless, in awe of what they see.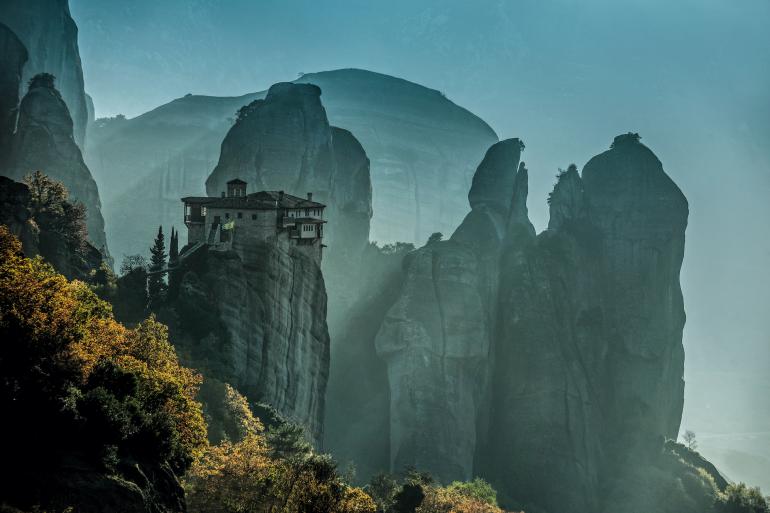 Stone spires rise to dizzying heights, their imposing silhouettes a striking contrast to the backdrop of verdant greenery. Monasteries cling to rocks overlooking precipitous voids. From these eyries on high, one has an eagle's eye view of the plains of Thessaly and of all else that makes Meteora such a majestic place. You must see it to believe it. Ascend the paths on foot or by horseback.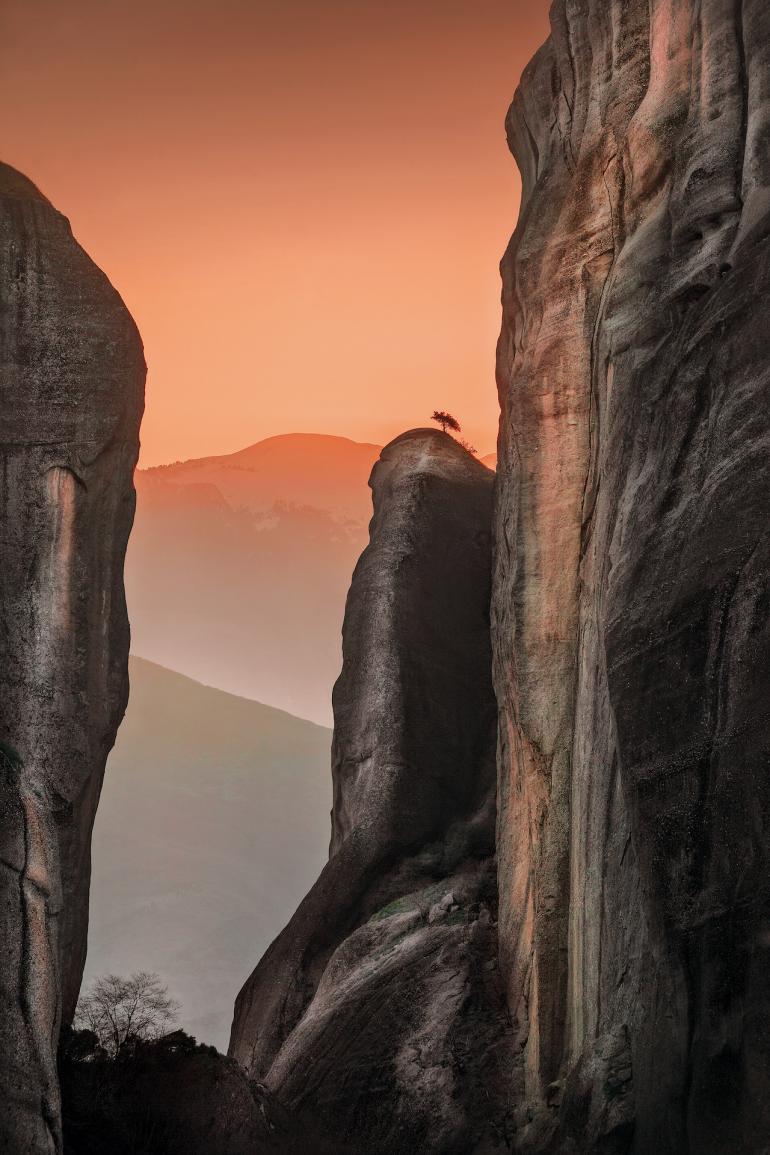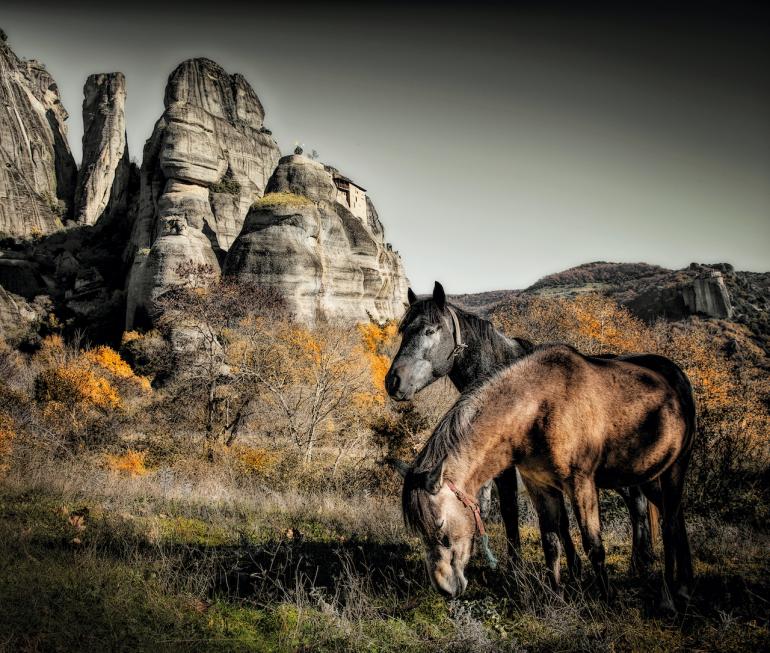 Some 60 million years ago, in the Cenozoic era, Thessaly was a vast seabed extending from Mount Olympus to the Pindus mountains. In the Pliocene Epoch, torrents of rainfall forced massive volumes of stone from the mountainsides down into the sea, where they sank and mixed with magma from the earth's core. Then the sea began to recede through the Vale of Tempe, down to what is today the Aegean. To this day, strong winds and rainfall continue their erosive sculpting, and their work is not yet over. No one knows what these rocks will look like a thousand years from now.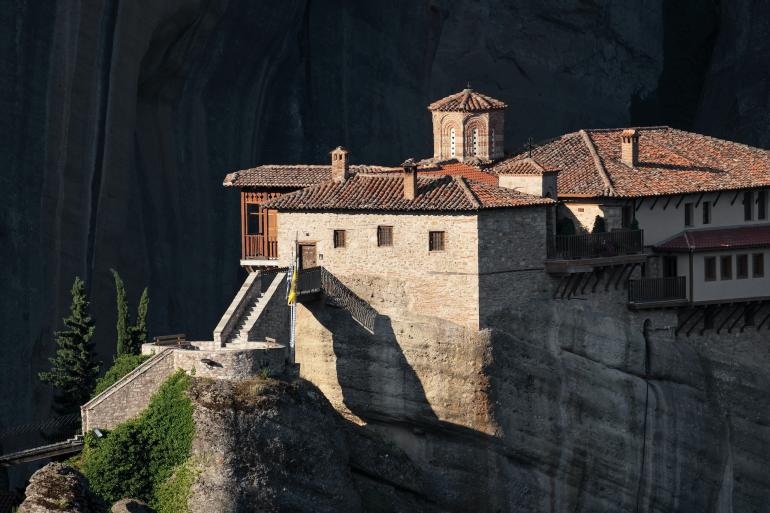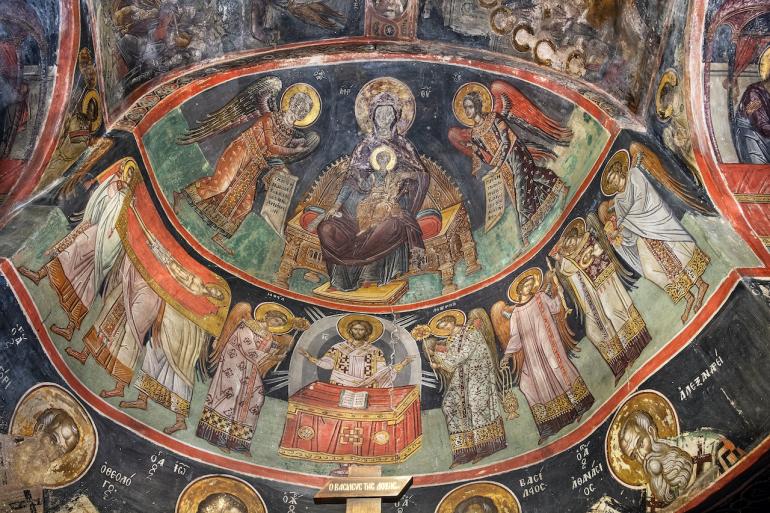 Such a landscape lends itself to meditation and contemplation, to communing with the divine. This is likely the reason why wandering anchorites decided to settle here in the 9th century, setting the locale's monastic tradition in motion. In the mid-13th century, Agios Athanasios and 14 monks organized the first monastic community in Meteora.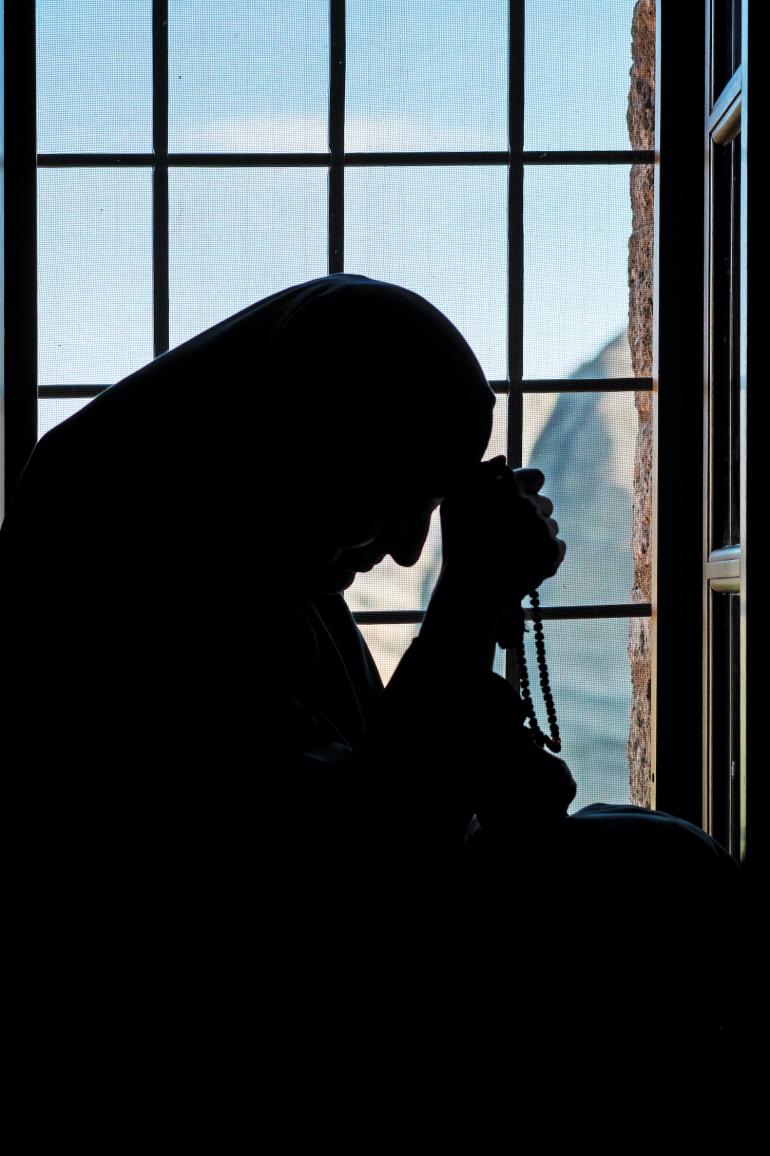 It was a monumental effort that required acts of will on a superhuman level. In planning for the Monastery of the Holy Trinity, it took seventy years to haul the building material up to the location. Seven decades passed before a single stone was laid. Monastic Meteora reached its peak in the 17th century when no fewer than 24 monasteries were in the area. Only six remain. Today, visitors can reach the monasteries by paths and steps carved into the rock. These are atmospheric passages that require minimal effort to ascend, which is a far cry from those perilous first ascents made by monks willing to attempt them.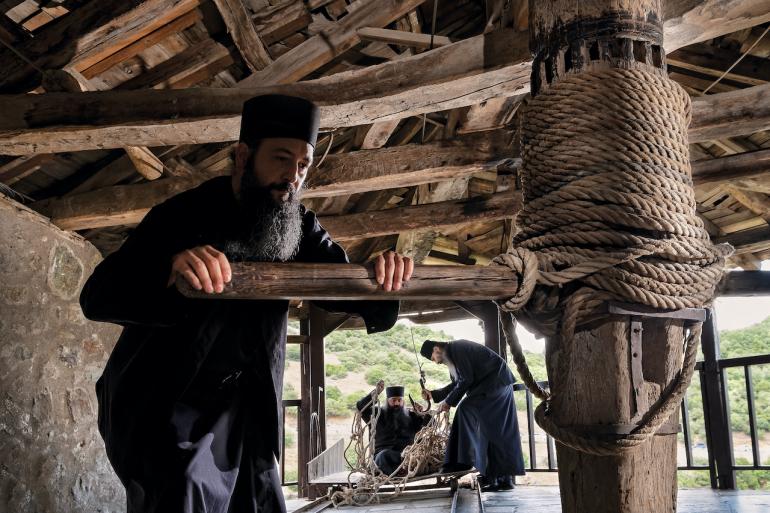 It's unlikely that you will cross paths with a monk during your visit, nor see any sign of their habitation. Discreet signs and low fences ensure that the lives of the monastic residents in their sanctums are undisturbed and kept far from the gaze of worldly visitors. As you make your way back down to civilization, the deafening silence of this secular place will linger within you.
TEXT : ELENI PSYHOULI | PHOTOS : YIANNIS GIANNELOS
Image gallery