History
Karpathos, one of the Dodecanese Islands which form the southeastern edge of Greece, has benefited and suffered from its location. There are signs it was populated from about 2500 B.C. From antiquity, its people have boldly taken sides and fought in wars, dating back to siding with the Spartans in Peloponnesian War (431-404 B.C.). The island is mentioned by Homer, Pliny and others.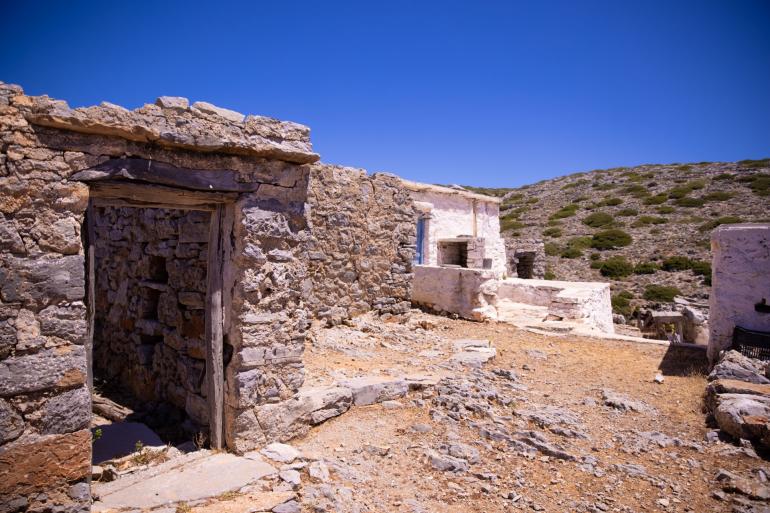 GEOGRAPHY AND CLIMATE
The land is mountainous and rocky, but the popular eastern beach coves are well-protected from the prevailing winds. The scenery resembles an abstract color block painting, with translucent blues out to sea, and shades of amber across pocked rocks and steep cliffs. Lying across the 35th parallel, Karpathos weather is chiefly sunny and warm, with average summer high temps of 29 C (85º F). The water is comfortably crisp, and oh-so clear. The whole island is only about 300 square kilometers (125 sq. mi.), or roughly 48K long (30 miles) and 6K wide. Locals measure the distances in walking time.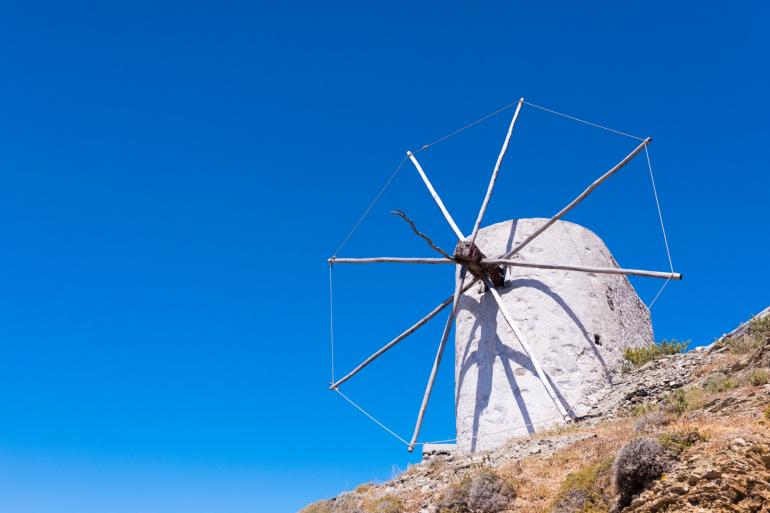 FOCUS – THE COLORFUL MYSTERY OF OLYMPOS
Due to its remote mountainous location, Olympos remained a closed society for centuries, with electricity and road access available only since the late '70s. In the past, it was a matriarchal society, with its own Doric dialect and unwritten laws that still apply, such as the one stipulating that the firstborn son and the firstborn daughter inherit the entire property of the father and mother respectively. Its opening up to the outside world has brought tourism and blunted the differences somewhat, but it still feels like a living folk museum. Women wear traditional clothing – those of the older generation do so every day – and the village has local traditions for every event, including weddings and births. For instance, a week after a child is born, its guardian saint is selected in a charming ancient version of a baby shower. The festivals here follow their own customs and offer amazing memories. They all start with slow songs performed by seated singers, then gradually a solemn dance begins and before long everyone's on their feet. Often these festivities turn into lively processions, called patinades, through the streets of the village.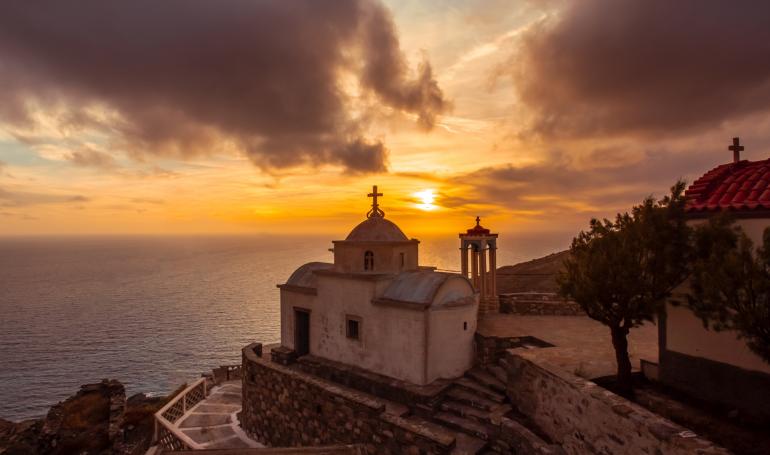 EXPERIENCE
ROCK CLIMBING: Over the recent years, Karpathos has become a rock climbing destination. There are more than 150 sites, mostly in the interior and southern part of the island. A popular spot is the 500m-long Flaskia Gorge that starts near the beach of Adeia and features 108 routes. Visit www.climbkarpathos.com for more information. If you're a beginner, Anna Hristova at the ION Club (Tel. +30 6989.805.142) will show you the ropes.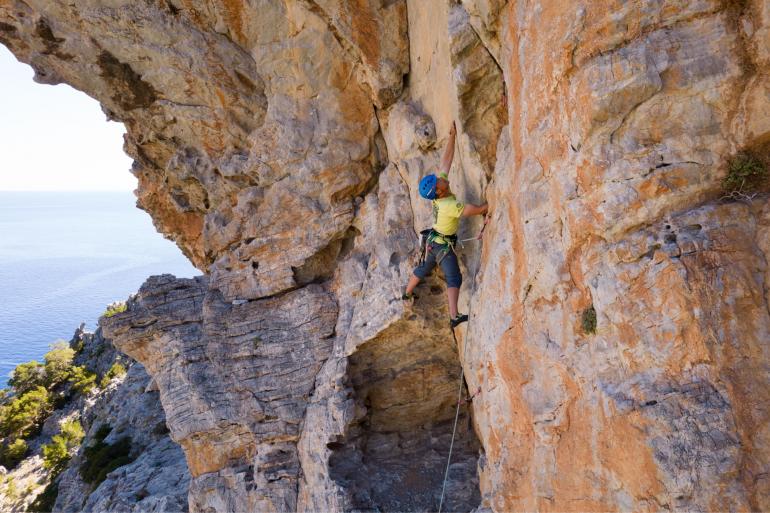 HIKING: One of the most beautiful intermediate-level trails is the northbound route between Avlona and Tristomo (3h 20min). You'll cross a wildlife preservation area to reach a fjord-like bay. On this hike, you'll see the little chapel of Aghios Nikolaos, built on a pier jutting out over the water, and the ruins of the kazarmas (from the Italian caserma), the Italian barracks at Tristomo. You'll also get a view of the 150m gap separating Karpathos and Saria, For an additional 22 trails, download the comprehensive Karpathian Paths app.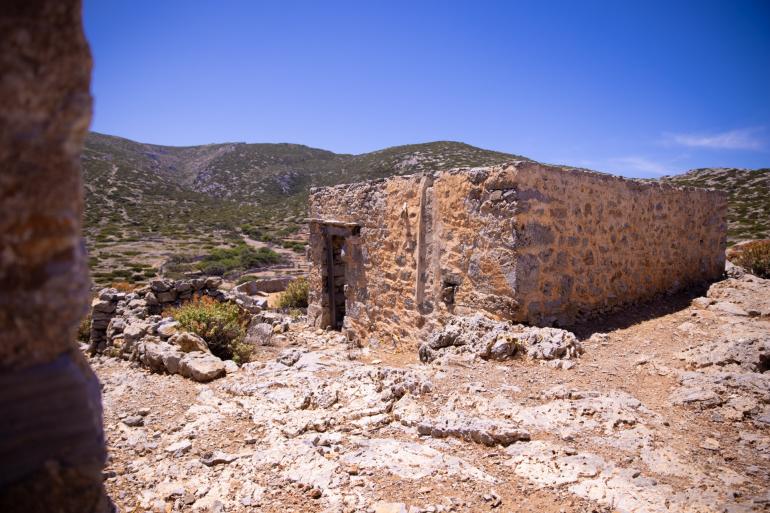 WINDSURF FOREVER: Between May and mid-October, more than 1,000 windsurfers come from all over the world to Afiartis. According to your skill level, you can choose one of three bays: Chicken Bay (for beginners), Gun Bay (intermediate) or Devil's Bay, if you enjoy the thrill of a 45-knot Etesian wind. There are three schools in operation for lessons or equipment hire. At 20:00 every Sunday, surfers hold a barbeque party at the ION Club Karpathos (Tel. +30 22450.910.61).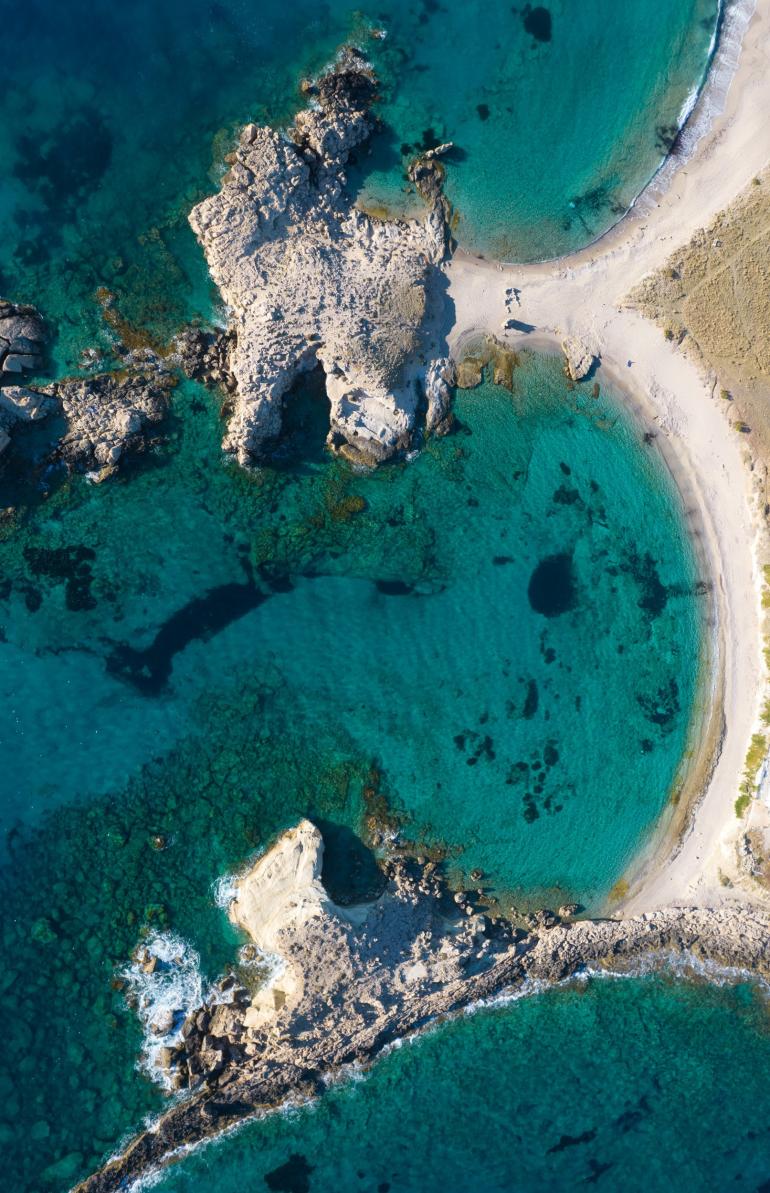 SCUBA DIVING: With an underwater visibility range of 30m, Karpathos is considered one of the best scuba diving spots in Europe. You can expect underwater labyrinths, walls, caves and shipwrecks, encounters with sea turtles, and, if you are lucky, seals. It's an ideal place for a first diving experience under the guidance of the qualified trainers of the PADI-certified Karpathos Diving Center (Tel. +30 22450.228.60).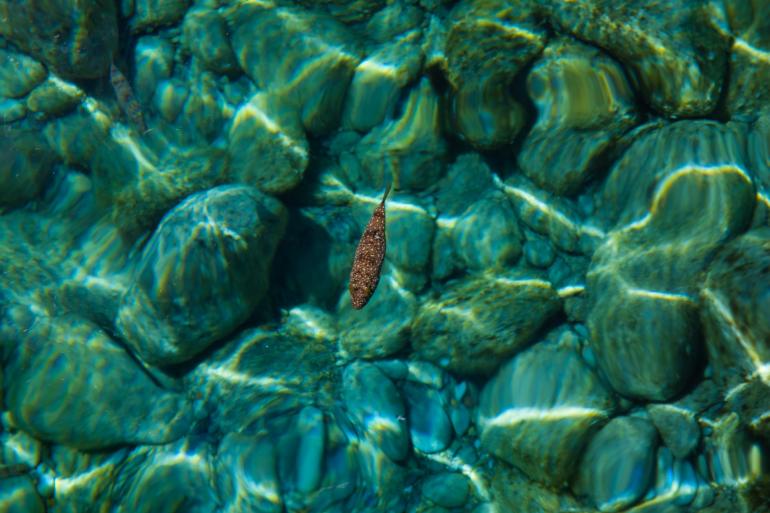 BEACHES AND SWIMMING: Karpathos has more than 100 beaches. Set your alarm clock early to beat the crowds to the famous Apella Beach, on the east coast, with white sand, emerald waters and pine trees and beach umbrellas for shade. If you do get there late and it's already crowded, head a short distance south to Mikri Apella, where bathing suits are optional. Further south are the beaches of Kyra Panagh, both with sun loungers and places to eat. At the southern part of the island, a 15-minute dirt road takes you to Diakoftis, an exotic beach with turquoise waters and sun loungers surrounded by stretches of brushwood and cedars. For those who love snorkeling, Kipos Michaliou features spectacular underwater rock formations. Around the beach there are also caves, whose walls are covered in seashells. On the west coast, the quiet pebbled beach of Araki is perfect for reading your book in the shade of the cliffs. Aghios Nikolaos Beach in Arkasa, has shallow waters, sun loungers and offers a great sunset view of Kasos. For greater seclusion, the pebbled beaches of Forokli and Aghios Minas are good choices – the latter is served by a 24-hour café-bar.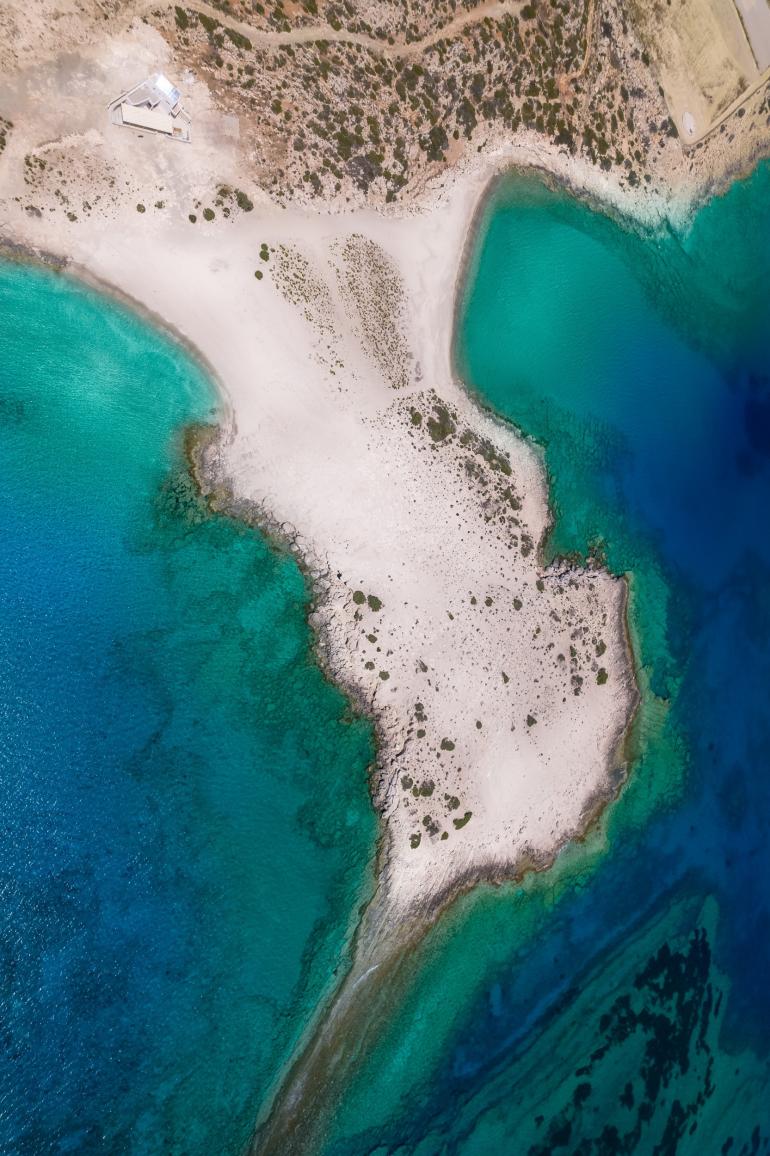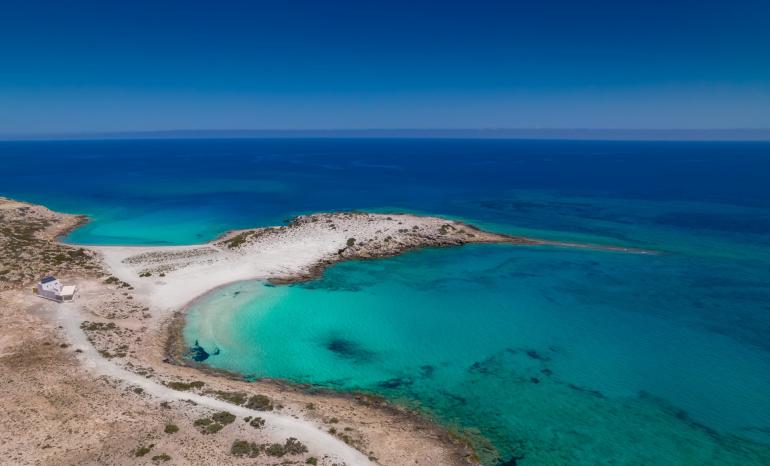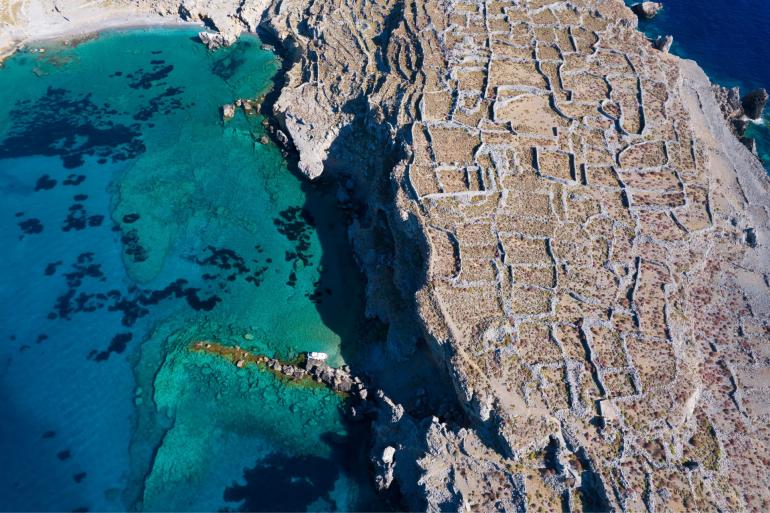 TASTE
Cheese, anyone? Manouli, the local goat cheese, is a family affair in Karpathos, and taverna owners each produce their own. There are three types: fresh manouli, which is creamy (and difficult to find in the summer), hard manouli in brine, and lightly salted manouli that has been sun-dried and dipped in olive oil.