Log cabins, artful boats, migratory birds, fish and a culinary product as good as gold.
The lagoon of Messolonghi is paradise, if not a bit eerie: like an autumnal sunrise. Beneath the silver-blue silhouette of the mountains lies a melancholy, almost leaden, still life of water interrupted only by the splash of rare birds in this unique ecosystem. Here, everything belies describing – a bracket of marine life kilometres from the Aegean Sea.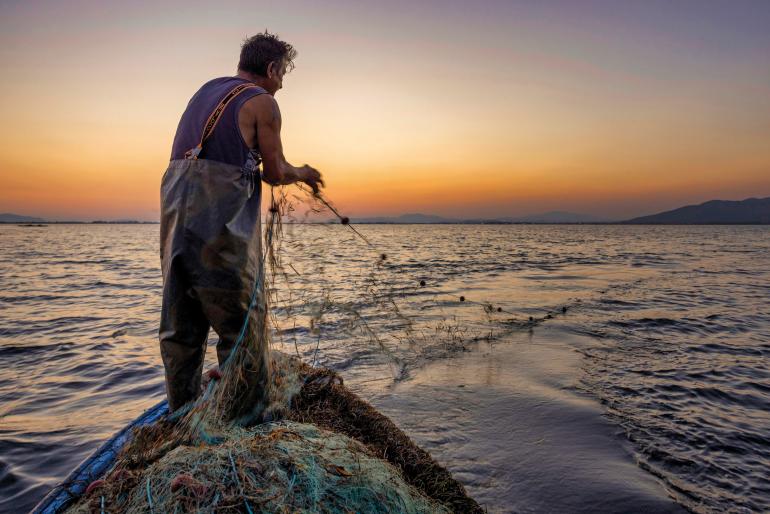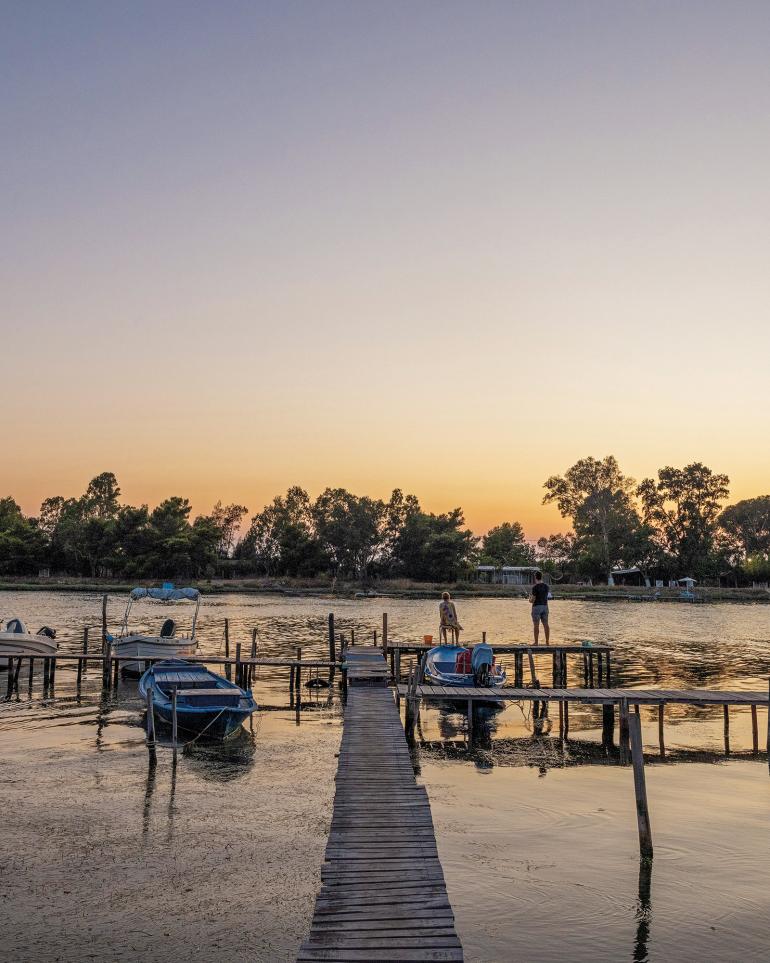 Since the Holocene Epoch, the sediments of Achelous and Evinos have created a complex wetland, one of the largest in the Mediterranean stretching 50 kilometres across the Gulf of Patras. Since ancient times, it has been a natural fortress and source of food for fishermen. Today, they navigate the waters in Priaria (small boats without keels), using their Stafnokari (trident-like harpoons). The lagoon is also ideal for Ivaria (fish traps) made from reeds. When fish move with the currents and tides in search of food or a warm environment to reproduce, the ivaria controls their movement.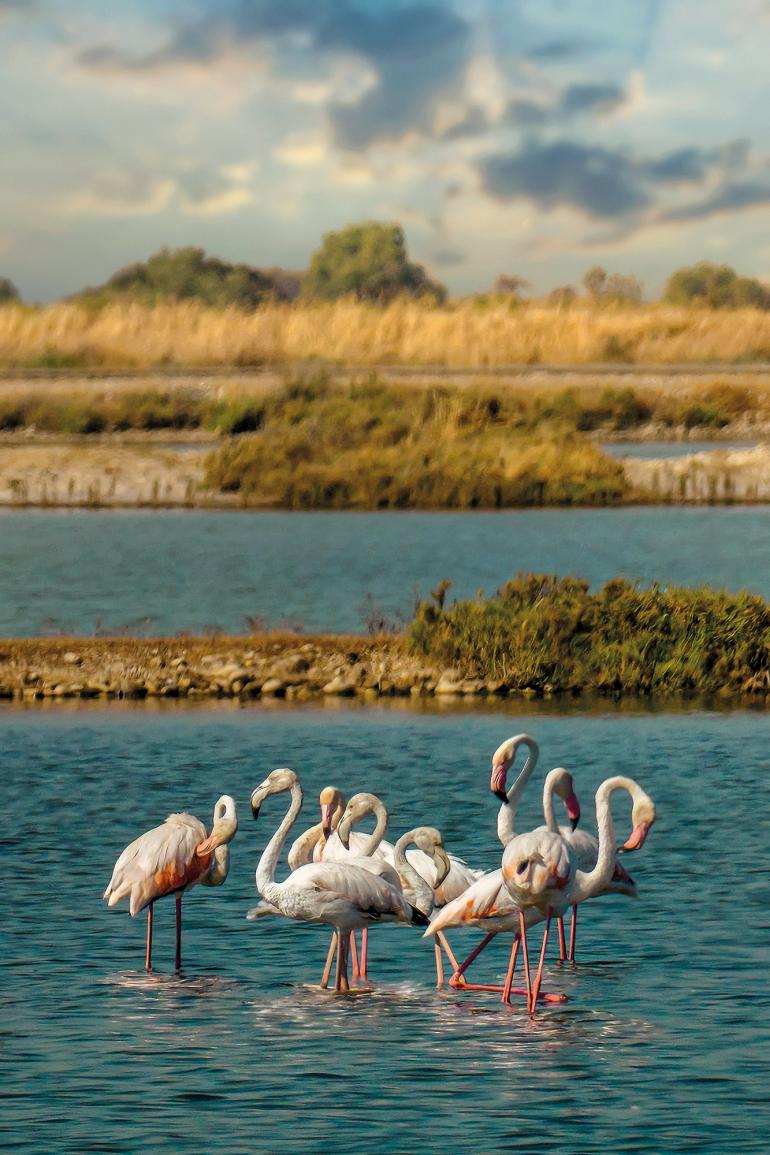 Not far are the Pelades (humble fishermen's huts). Their Neolithic architecture incorporates posts made of elm, tamarisk supports and roofs woven of straw and thin reeds. Today, most are transformed into country homes, but the pelades are still the refuge of fishermen and their families, a respite for tsipouro and seafood meze between shifts.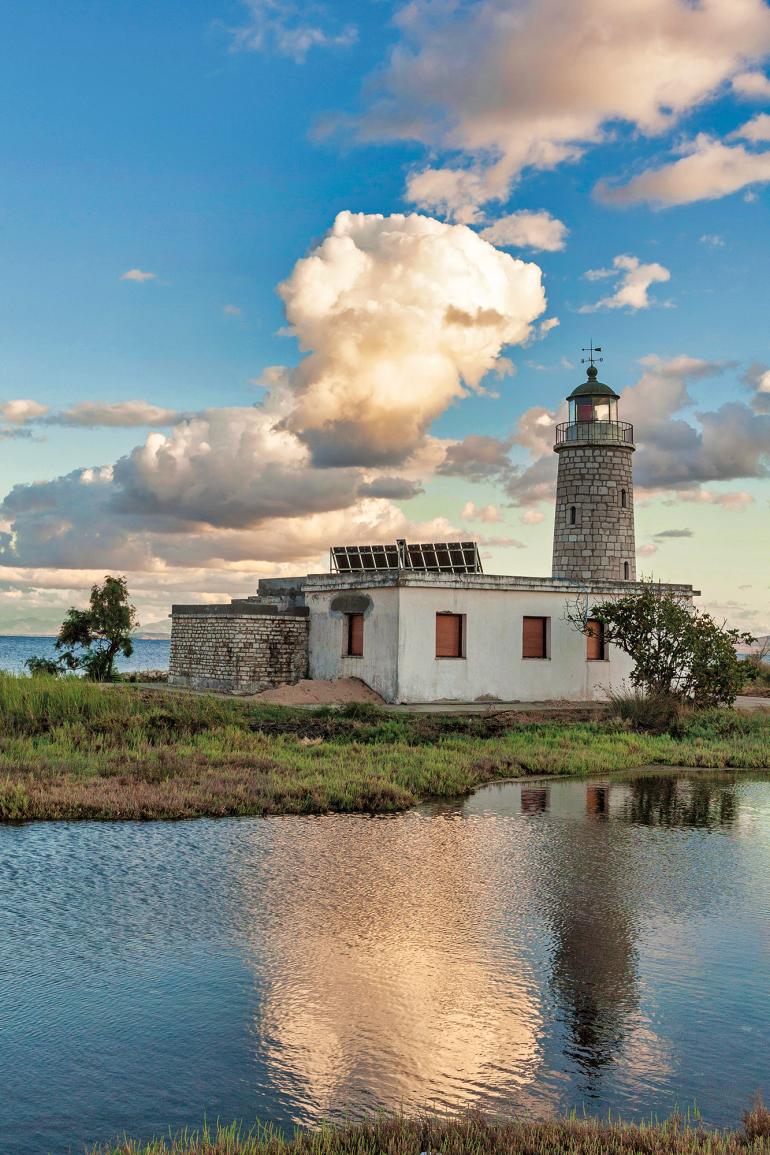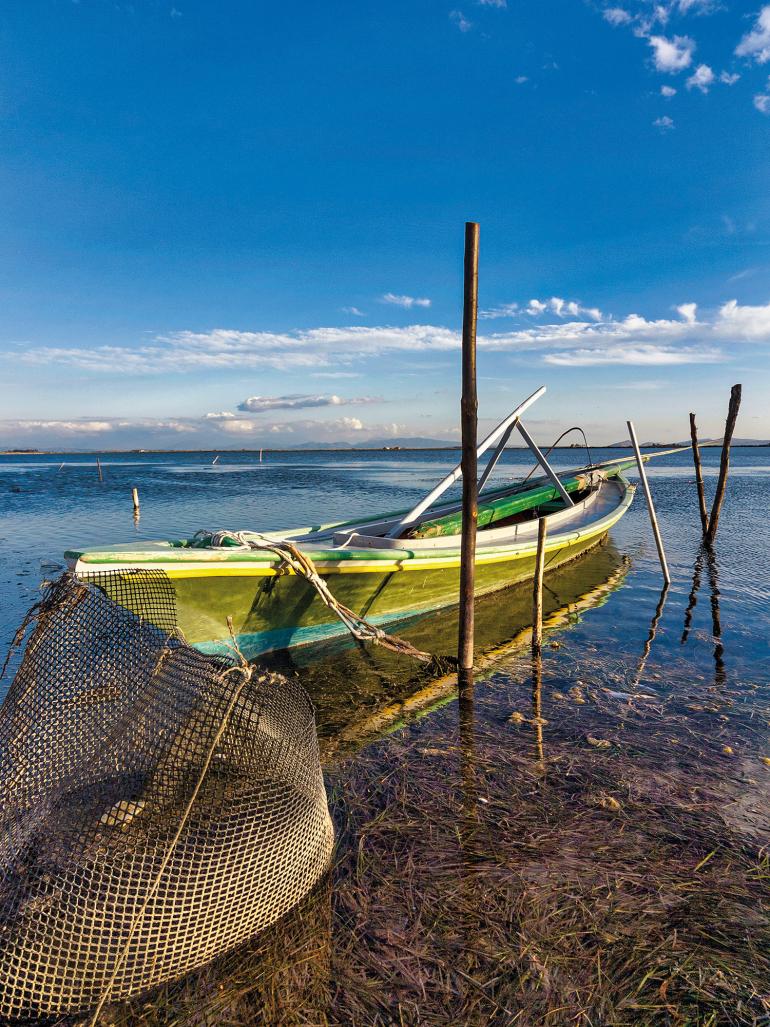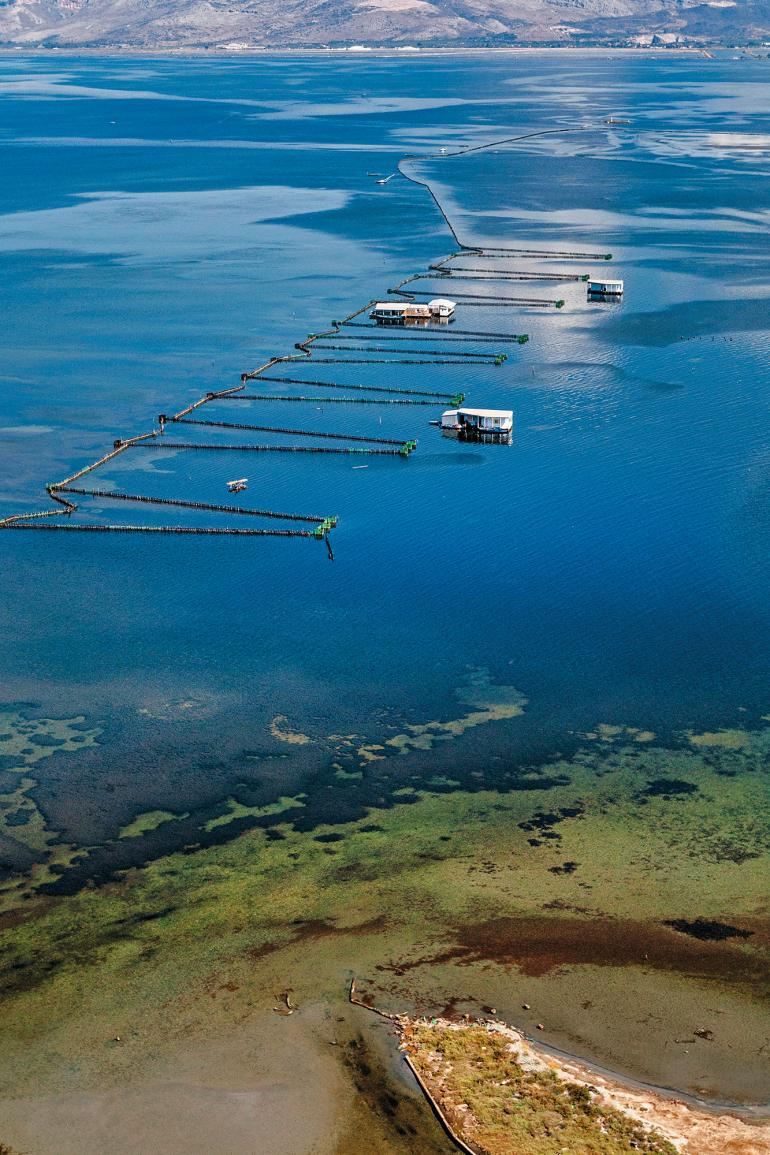 From March to June, the lagoon is home to fry and larger fish until they swim back to open water at the end of summer: sea bream, mullet, bass and lings are fished until July. In September, the golden season of the mullet begins. The roe from Baffa (females) is the gold of the lagoon. A valuable Greek PDO with roots going back to ancient Egypt, the roe is preserved in butter and sealed in wax for the discerning. Full of nutritional value, it is food for kings.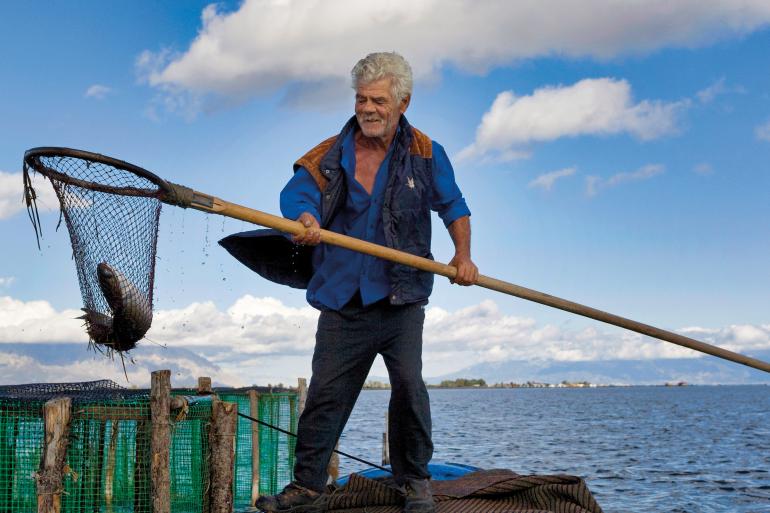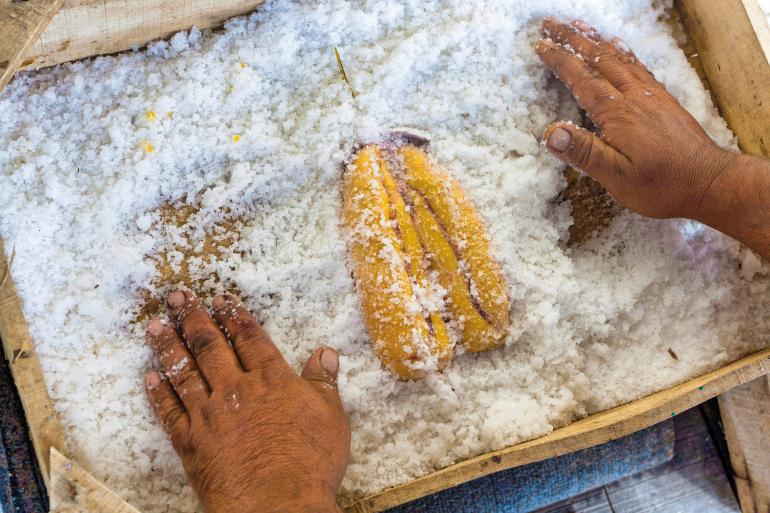 ______________________________
TEXT : ELENI PSYHOULI
PHOTOS : PERIKLES MERAKOS