Santorini
Fava and lava
If you leave Santorini without trying fava, you might as well have left without seeing the caldera. It's the only product registered as, 'designation of origin'. The fava served in Santorini's restaurants should be the first and last thing you order. What is fava? It's a rich puree of the lathouri legume combined with olive oil and garnished with onion. It pairs beautifully with Santorini's wine. Both originate from the island's volcanic earth, and have been served together this way for centuries.
Thessaloniki
A quick 'bougatsa' on the go
Even if you're just passing through Thessaloniki, it's imperative you try bougatsa. You'll see it displayed in large baking pans from the windows of shops that remind you of something between a bakery and a patisserie. Bougatsa resembles a pie with dough made of thin sheets of 'phyllo' (crispy flakes). It is filled with custard or cheese and divided into sections. There's a particular method for cutting bougatsa utilising rapid, precise movements. For the ultimate bougatsa experience, pair it with a cold glass of chocolate milk; this is what childhood tastes like!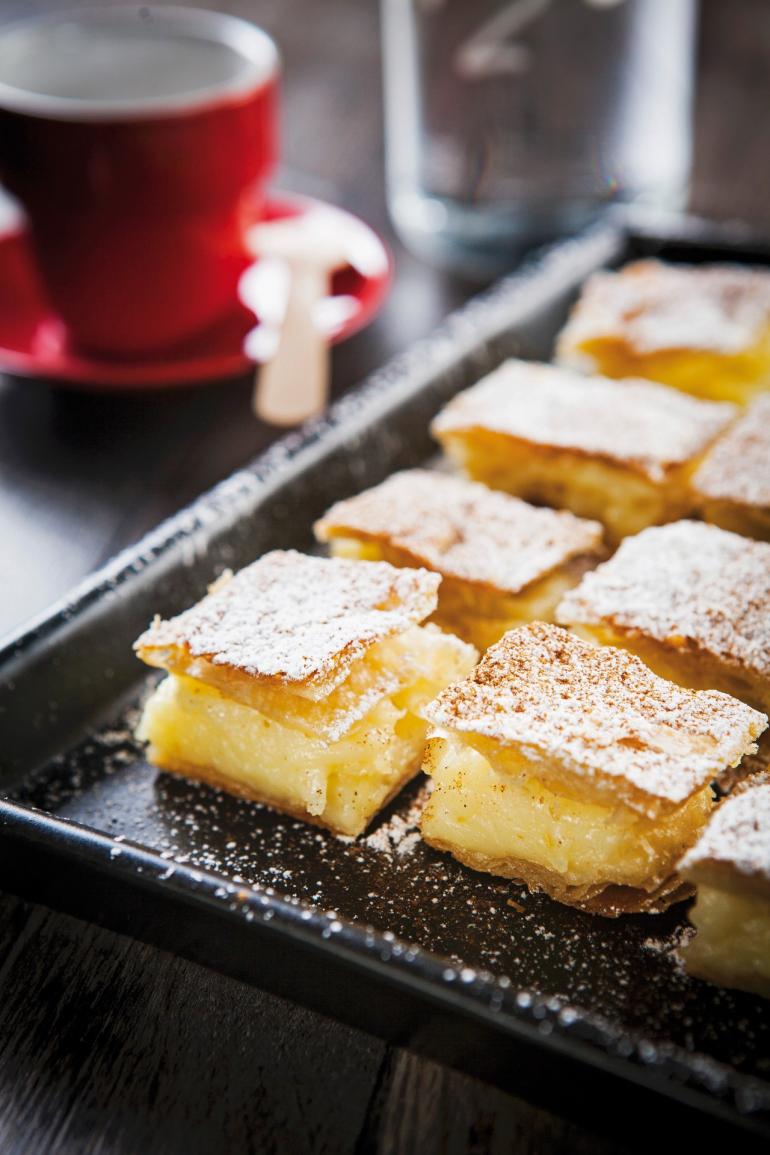 Crete
An ancient delicacy
For some, the idea of eating snails may seem strange. However, in Crete they are quite common, and they're delicious! Hohli, as they are called, are prepared following recipes handed down from antiquity to the present day. It's a certainty that Minos, king of the Minoans, included snails on the menu when entertaining in his palace at Knossos. The most widely known recipe also happens to be its oldest: with olive oil, vinegar, sea salt and an aromatic herb such as oregano, rosemary or thyme – and always paired with a glass (glasses, more likely) of the local moonshine, tsikoudia.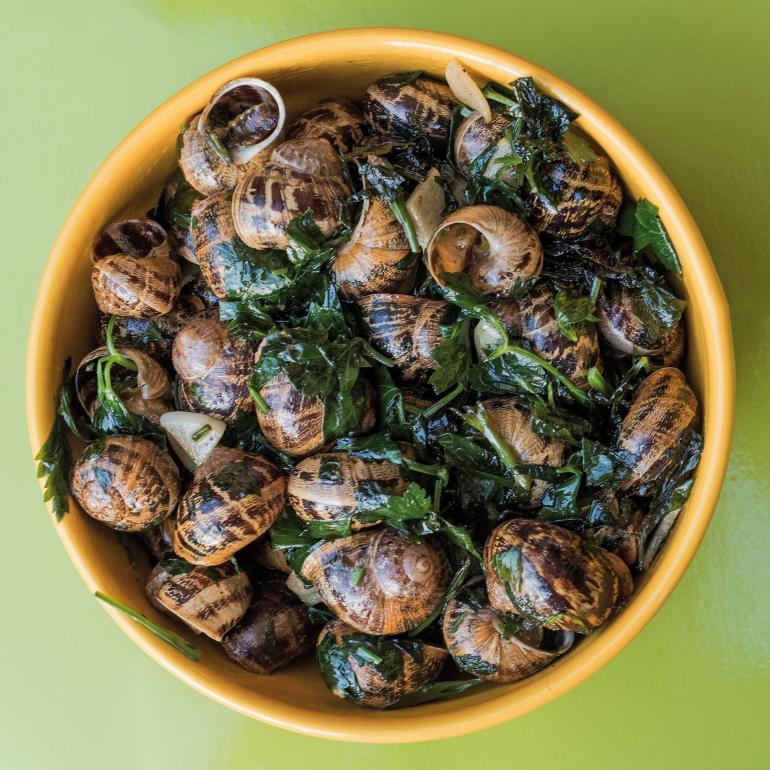 Corfu
The golden orange
The kumquat tree belongs to the citrus family and means 'golden orange', in Chinese. In Greek, however, it means something else, and that something can only be found in Corfu in the form of jam, liqueur or desserts. It is sold in various forms in many shops on the island. The restaurants endorse it as one of the most unique sweets you will have tasted. Before you leave, stash a bottle or two of kumquat liqueur in your suitcase.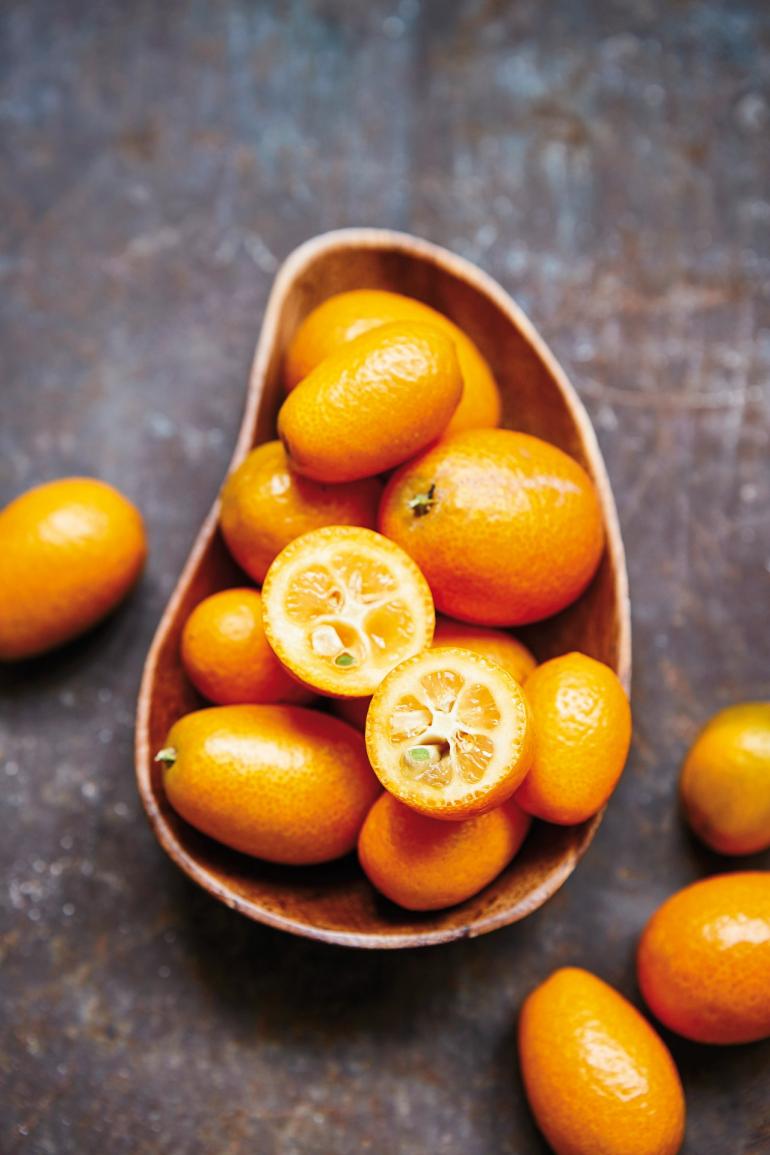 Zakynthos
The sweetness of Venice
On Zakynthos, the palate is sweetened with mandolato, a dessert that found its way to the Ionian islands by way of Venetian conquest. It's a recipe of almonds mixed with honey and sugar, then combined with meringue. Take some home for yourself. This, along with pasteli – a sweet made from sesame, honey and almonds. Beware, they are highly addictive, and one is never enough!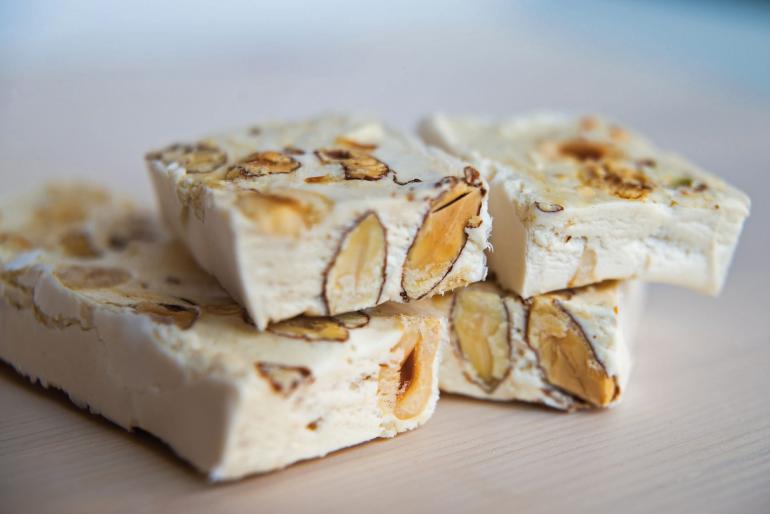 Lesvos
Loukoullos' 'sfougato'
Loukoullos was a Roman general who went down in history for his victories at the dinner table. To ensure that he always had fresh seafood, the general built his own fish farm in Mytilene. However, the one dish he was unfamiliar with, was traditional sfougato. It's a dish that has a lot of eggs, but is not an omelette, that looks somewhat like a pita, somewhat like a souffle, but is neither of the two. It's made with a combination of eggs, zucchini, onions, oil, feta, breadcrumbs, 'ladotiri', flour and herbs that are then baked in an oven and served with cool yogurt. Loukoullos would be envious!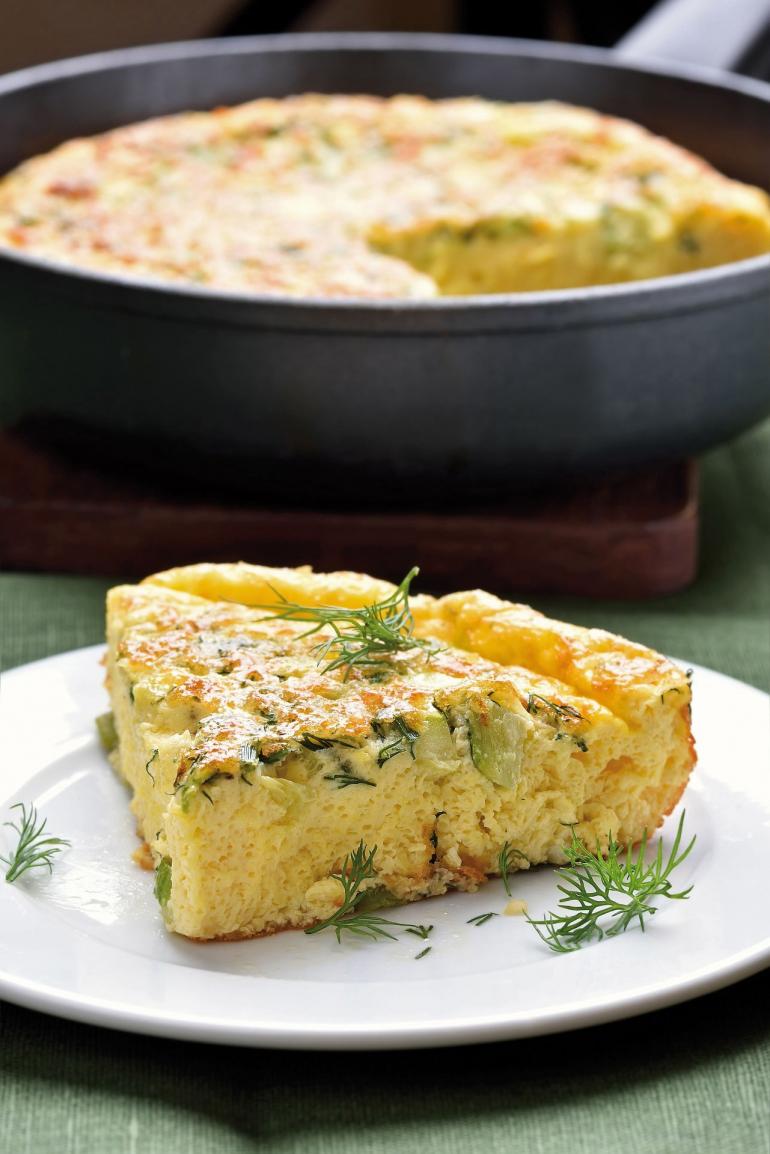 Samos
A longing for 'boureki'
Aside from everything you have had to eat in Samos (accompanied with wine, of course), it wouldn't be right to leave without sampling the boureki. Imagine small, individual pies filled with pumpkin, local cheese, cinnamon and spices. Wrapped in 'phyllo', the pies are baked or fried. While still hot, boureki is sprinkled with cheese or honey; savoury or sweet, we strongly suggest that you try both!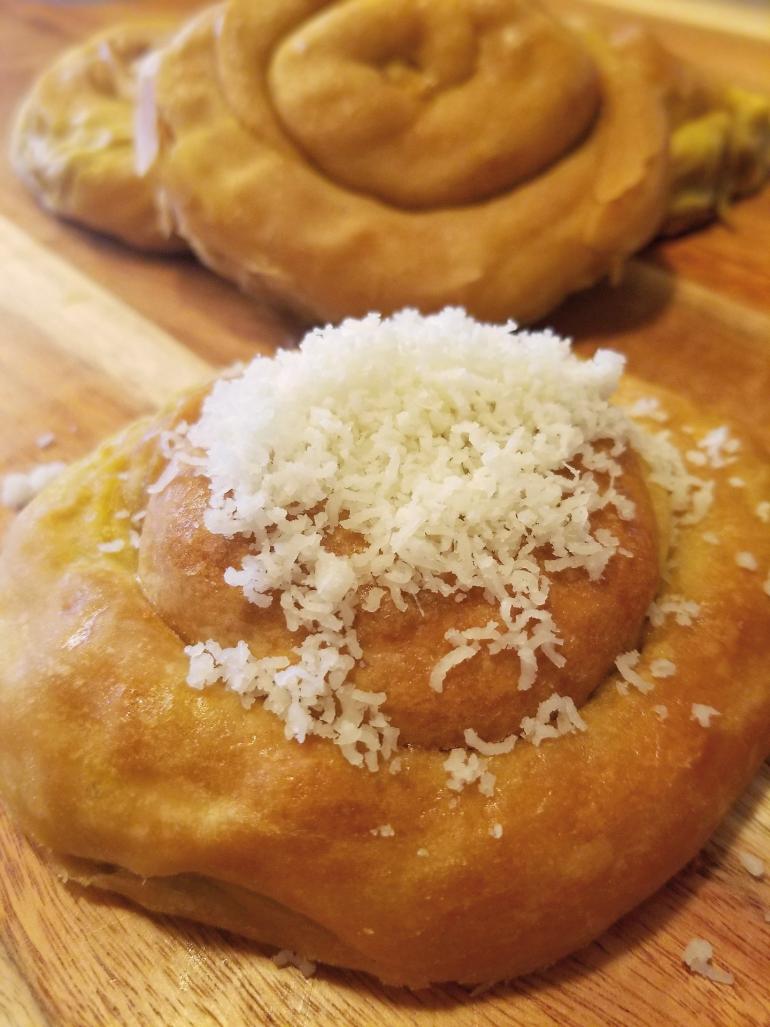 Kos
The drunken cheese
If you find yourself in Kos, you shouldn't miss the opportunity to try the unique local wine cheese. It is called so because it is the colour of red wine on the outside, while being completely white on the inside. It is produced in long shaped tins, and if seen uncut, is reminiscent of a fallen tree trunk. It usually contains a mixture of sheep and goat's milk, is then drenched in brine and left to rest for twenty days in 'moustos' (grape must). As there are many manufacturers, each piece you try will have a slightly different taste. It is sold as 'possias', its local name.