A hair's breadth from Rhodes, Kastelorizo has an air of untouched authenticity beloved by a select few.
It is bright and early when we board our flight from Athens to Rhodes. Two hours later, we land at a small airport in Europe's easternmost outpost. A few minutes later, a minibus drops us off near the port of Kastelorizo among Greek and foreign visitors dumbstruck by the surrounding beauty.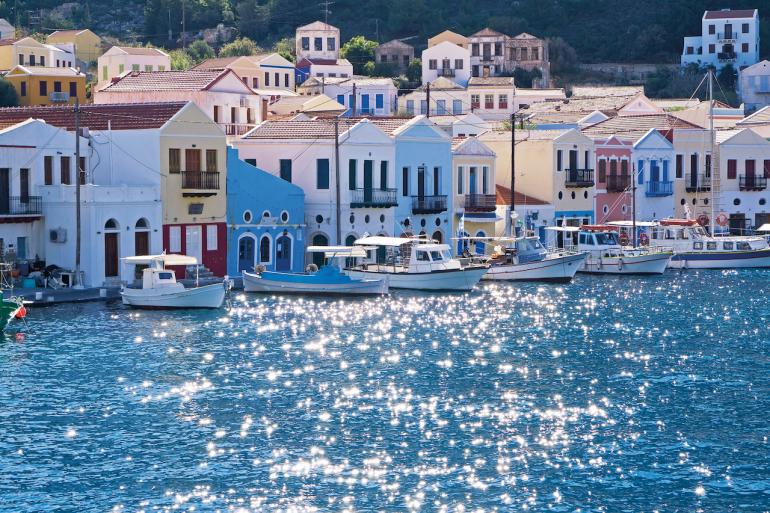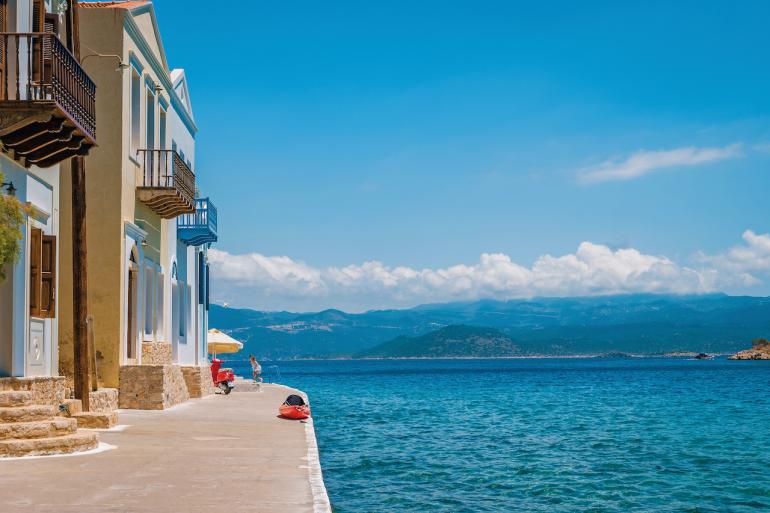 Hundreds of two and three-story mansions in striking colours stand proudly on the hillsides all around. Looking up, we see the red rock which probably gave the island its name: Castello Rosso. As archaeological excavations have revealed, the history of Kastelorizo originates in the depths of time: Neolithic time, specifically. The Roman, Byzantine and Ottoman empires left their marks here, as did Spain, France, Italy and Britain. Eventually, on March 7, 1948, the island was unified with Greece.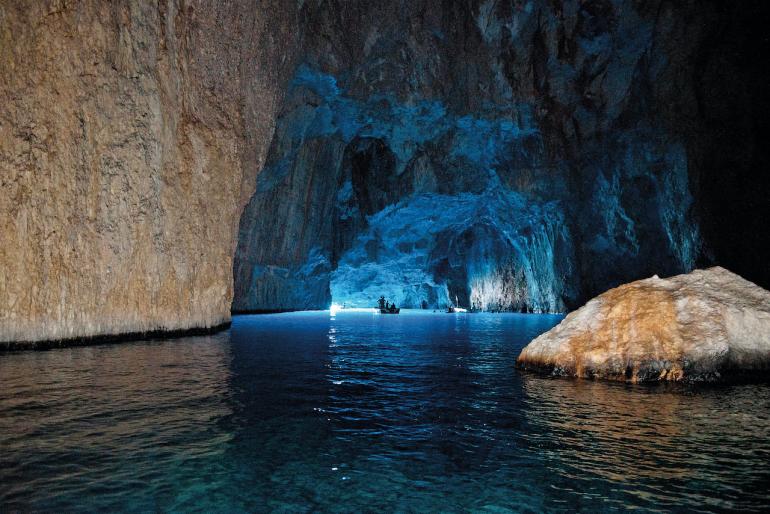 We hire a boat and head for the 'Blue Cave'. Inside, the boatman uses a torch to illuminate two seals huddled together. "It is the mother embracing her child," he remarks. What a fitting analogy to Greece and Kastelorizo, I think...
TEXT : CHRISTOS ZAMPOUNIS 
PHOTOS : GRAFTON SMITH/ GETTY IMAGES, IDEAL IMAGES, ALAMY PHOTOS/ WWW.VISUALHELLAS.GR
Image gallery