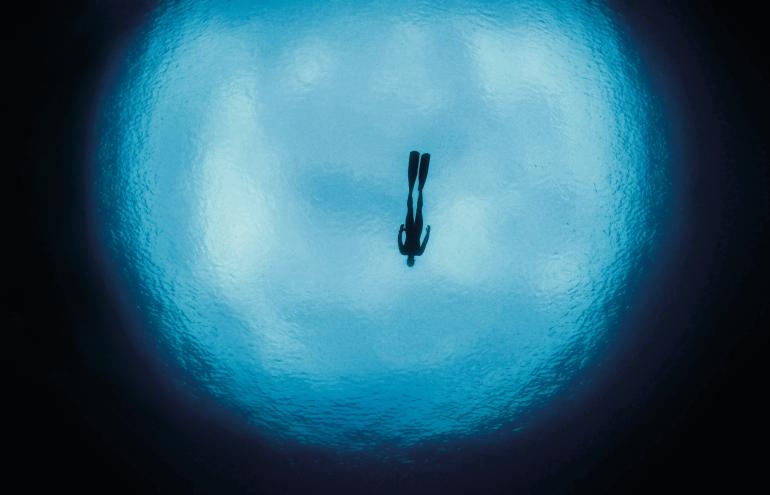 Stefanos Kontos :
A diver, underwater photographer and cinematographer, his experiences in the depths of the sea evolved into a need to share them with the world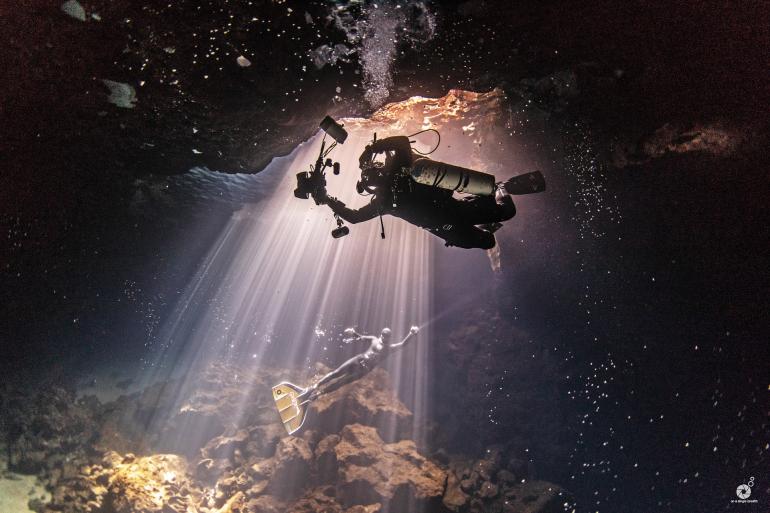 Born in Ioannina and raised in Athens, Stefanos Kontos grew up in a house full of his father's cameras. Summers revolved around the Cyclades and Sifnos island. Early in life, he developed a deep love of the sea and everything beneath it. At 12, he secretly absconded with one of his father's under-water Nikonos and, taking a single breath, dove beneath the surface to capture the underwater realm of the Aegean.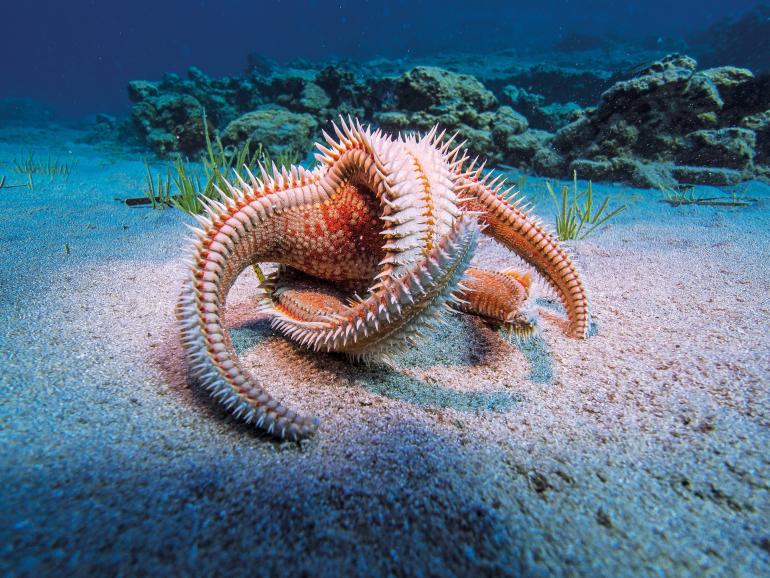 For Stefanos, freediving became the ultimate expression of freedom and exploration. Unburdened by scuba equipment, his sole purpose was immortalising the sea's treasures through photography, later sharing his captures with the world. Soon, his love for the sea evolved into a passion for freediving and photography in locations few would dare venture on a single breath. He accumulated countless dives, day and night, capturing images in sea caves and shipwrecks yet unexplored where light could not reach.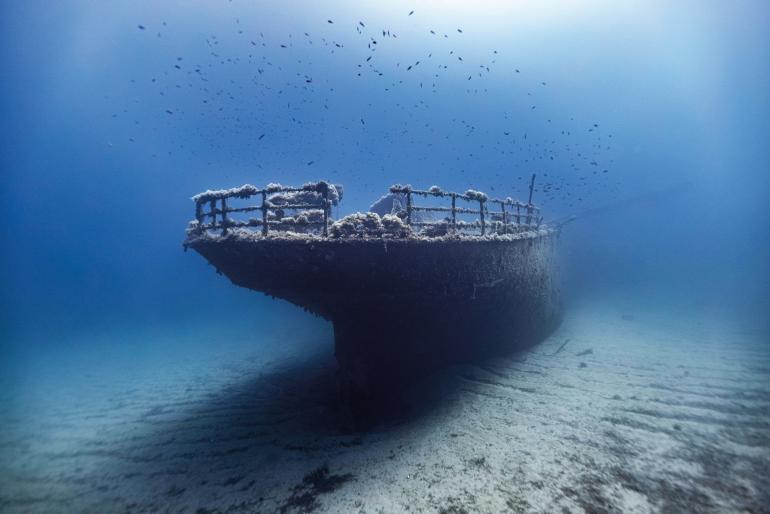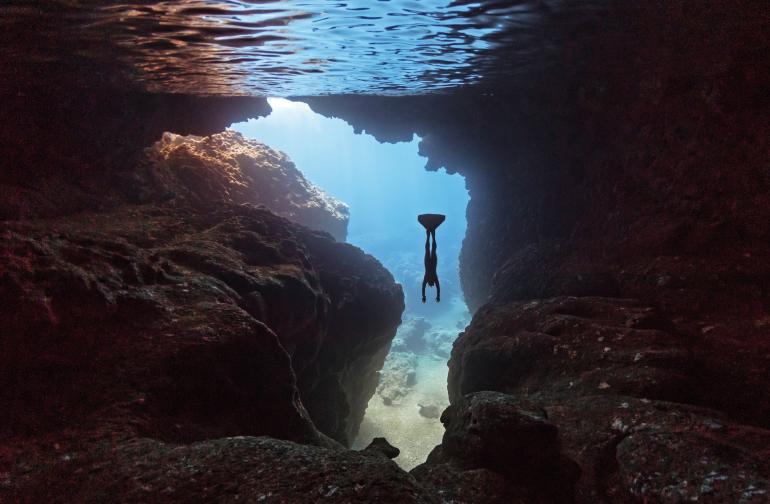 These days, Stefanos dives with support from his team, On a Single Breath. Together, they capture fantastic imagery of marine life and otherworldly landscapes beneath the waves. In 2018, he and his team revealed Underwater Gallery, an exhibition of their work submerged in a cave in Amorgos, complete with ambient lighting at the gallery entrance, exit and upon the easels – a much celebrated feat in the international art community and the first of its kind in the world.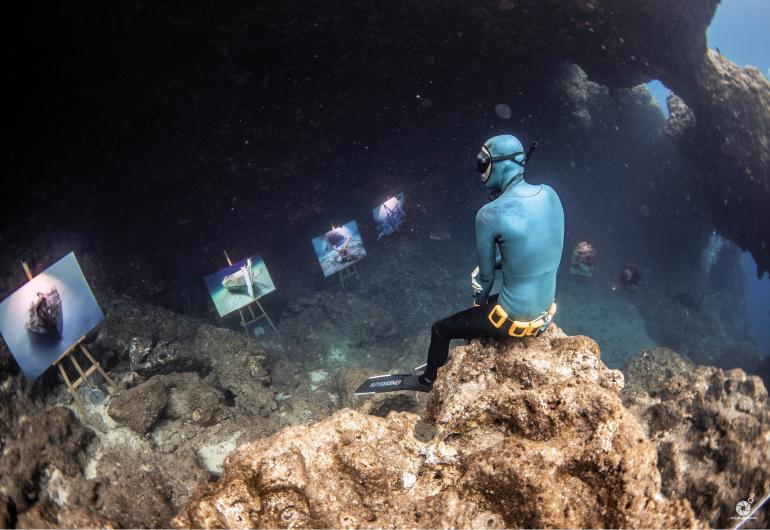 They followed up on this venture with dives to locations taken from Greek mythology, recording dives to the supposed entrances to the underworld. One such location was Acheron. According to the ancient Greeks, this was one of the gates to Hades. Another was at Helmos mountain, in an eerie, icy-cold lake surrounded by a surreal landscape of plane trees, some of which were submerged twenty metres down. Finally, there was the oracle of Poseidon off the cape of Tainaro. Simultaneously, Stefanos is a champion of the environment, working alongside National Geographicand collaborating with the Ephorate of Underwater Antiquities to explore, photograph and film ancient and modern shipwrecks and monuments beneath the seas of Greece.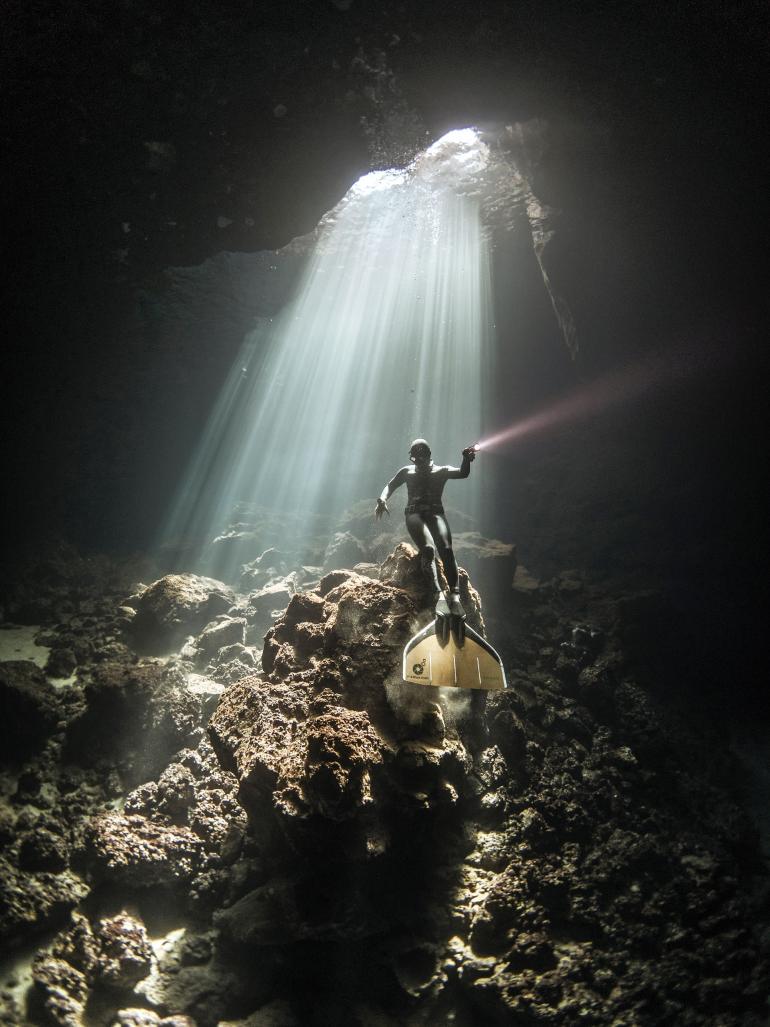 In short order, Stefanos will become an official member of the Explorers Club of New York, the largest international organisation for the exploration and scientific study of every corner of Earth. In his free time, Stefanos enjoys the company of friends: turtles, moray eels, skates, octopuses, schools of fish and wild dolphins.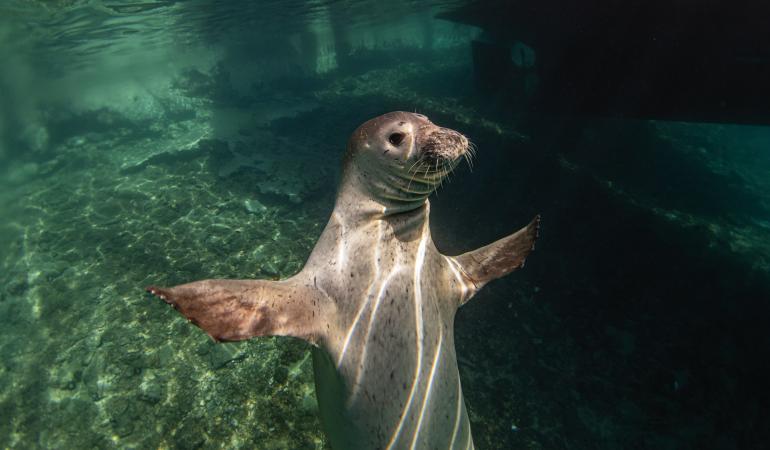 TEXT : Romina Xyda
IMAGES : © Stefanos Kontos