visitgreece.gr : The Gateway to Greece for Every Traveller
If your future travel plans include a trip to Greece, check out www.visitgreece.gr and discover all the country has to offer before your arrival.
For the first-time visitor, a new country can be the equivalent of an unexplored alien planet. What should one see and what criteria will help you make the best, most informed choices? The first is a matter of curiosity, the second is a matter of experience. Visitgreece.gr has you covered on both fronts by providing extensive travel information about the country so that you don't have to leave anything to chance.
You will discover useful information to plan your trip down to the smallest detail through maps highlighting the geographical and cultural diversity of Greece. Every featured destination will include its history and insider details: uncommon but useful knowledge to pique your curiosity and make the most of your journey. Thematic features showcase alternative ways to experience a location, including religious, gastronomic and agricultural tourism. In the same category are suggestions for family-friendly activities and intimate, romantic holidays. There is an abundance of culture in Greece, parts of which are in the special care of museums, monuments and other archaeological sites. These details are also provided on our website.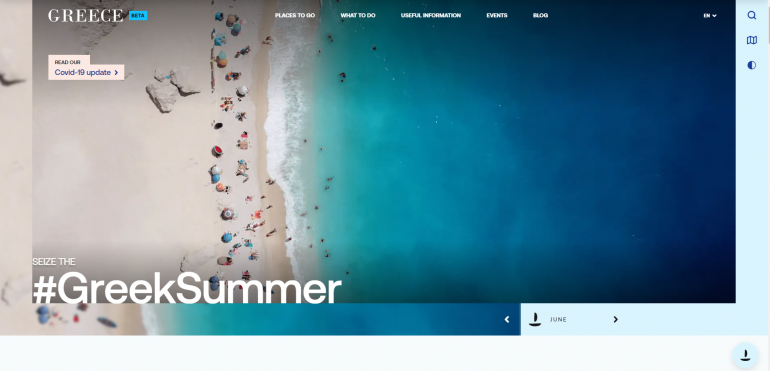 Perhaps the best way to experience Greece is through its cuisine. Here, you will discover a world of gastronomy that revolves around traditional ingredients, local wine, cherished recipes and everything representing the flavours and aromas of Greece. This section of the website also covers nature: the flora and fauna of mountains, forests, lakes, rivers, streams and seas in Greece, and how you can connect with all of it through a wide range of outdoor sports and activities. Whether it's trekking in the highlands or diving to the depths, you are certain to find the ideal outdoor experience tailored to you.
Visit the blog to read about the experiences of other travellers, as well as stories shared by cinematographers. Greece, Greeks and film have decades' worth of storied history together. In this section, some of the country's most iconic filming locations are featured along with their unique, cinematographic highlights (see Filming in Symi).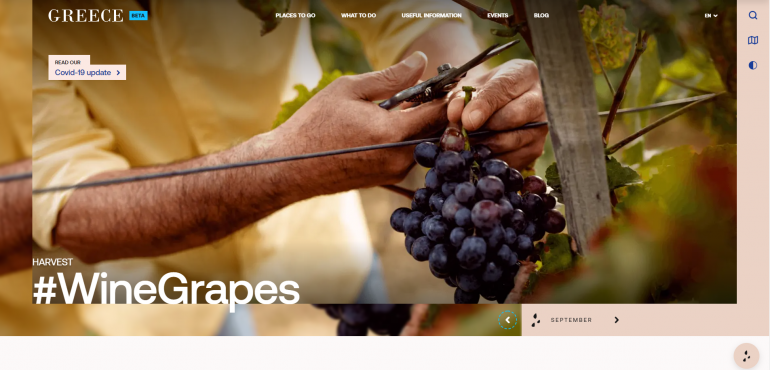 The Visit Greece App: a smarter, safer way to travel
Given the circumstances of today, travelling must be done safely, securely and with instant access to vital information regardless of where you travel. The Visit Greece App is designed specifically for these reasons. Access travel information quickly and easily. Learn of upcoming events throughout the country. Purchase e-tickets to museums and other cultural venues. Find information on accommodations, dining, nightlife and many other enjoyable activities in urban and rural surroundings. The Visit Greece App also has the innovative MyWallet, an e-commerce tool facilitating seamless and secure transactions during your stay in Greece. Their sponsors include Eurobank and Mastercard. From day one, these financial institutions in cooperation with the Greek National Tourist Organisation have worked diligently to support The Visit Greece App.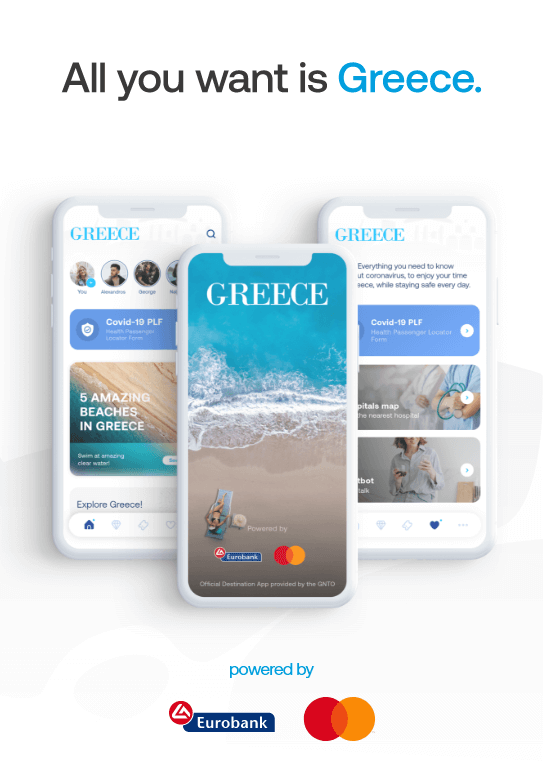 Finally, for your protection and safety, receive immediate answers to questions concerning Covid-19 and information regarding health clinics and hospitals nearest you through the app's interactive chatbot. By registering online, you can receive push notifications for special updates throughout the year. The Visit Greece Application is available for free on IOS and Android via the App Store and Play Store.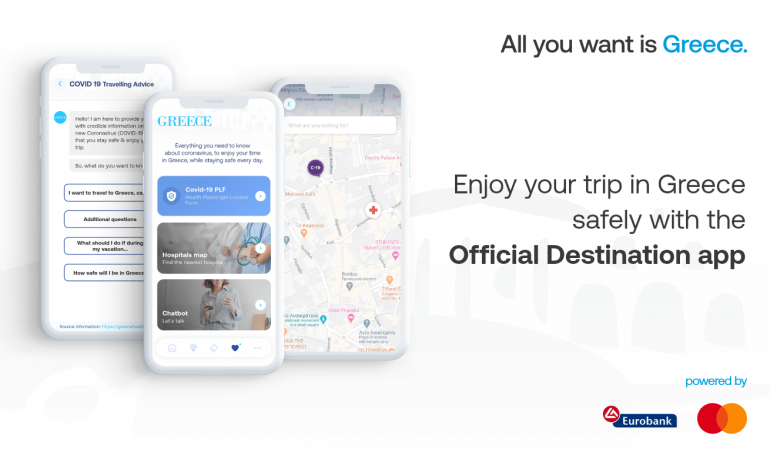 ADVERTORIAL VISITGREECE.GR 
Image gallery