The essence of Kefalonia lies in its magnificent beaches. Immerse yourself in their splendour.
The largest island in the Ionian Sea harbours some of Greece's finest beaches. Apart from the famous Myrtos with white pebbles and crystal clear waters, several seaside paradises cover every preference, such as Antisamos with its background of green hills and nearby Koutsoupia with its emerald waters. The preferred method of arrival to the latter is by sea since the journey on foot is for seasoned hikers. Petani is also impressive, with its white-pebbled sand and many shades of blue. Atheras is just as Instagrammable, ideal for families because of its shallow waters and Drosos, a taverna serving local delicacies close by. Xi showcases sandy shores mixed with clay, boasting captivating hues of yellow and orange reminiscent of a mesmerising sunset.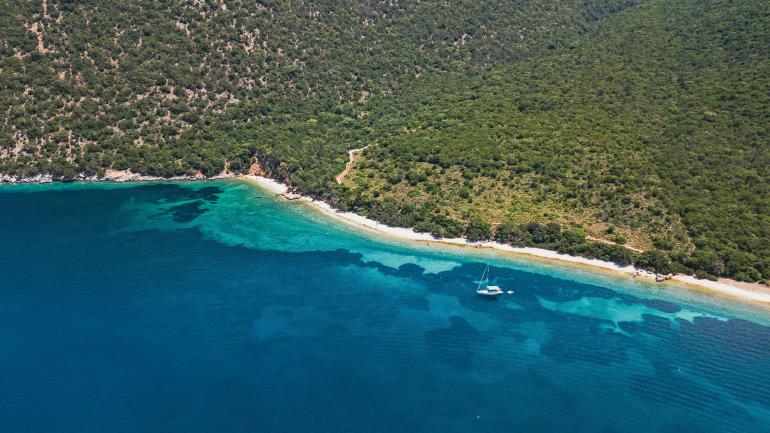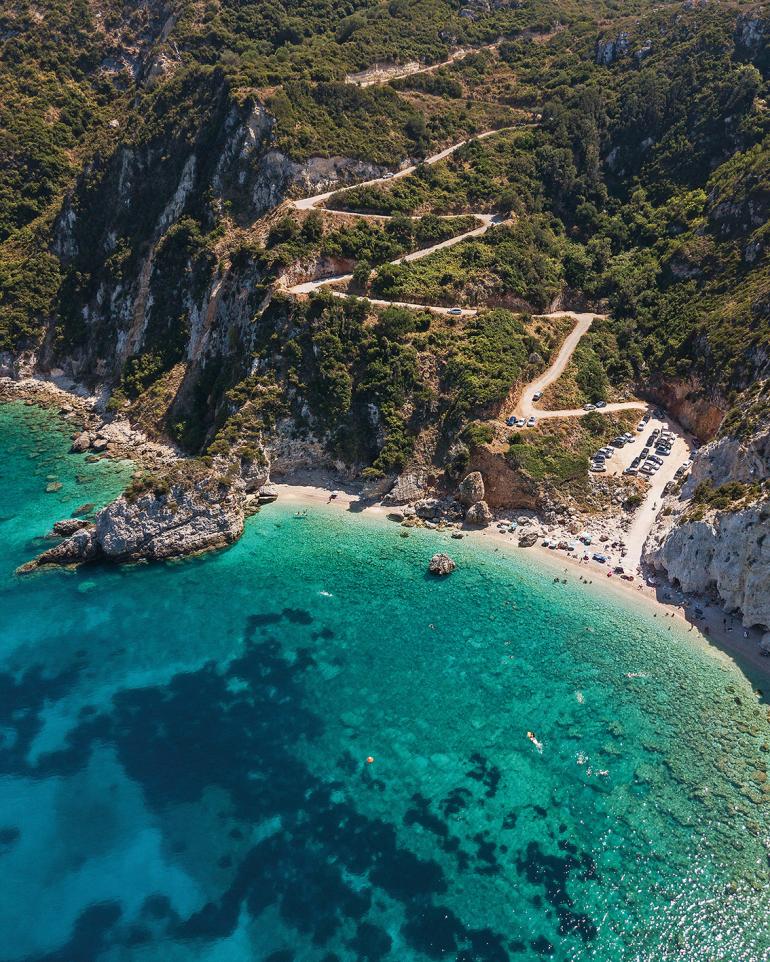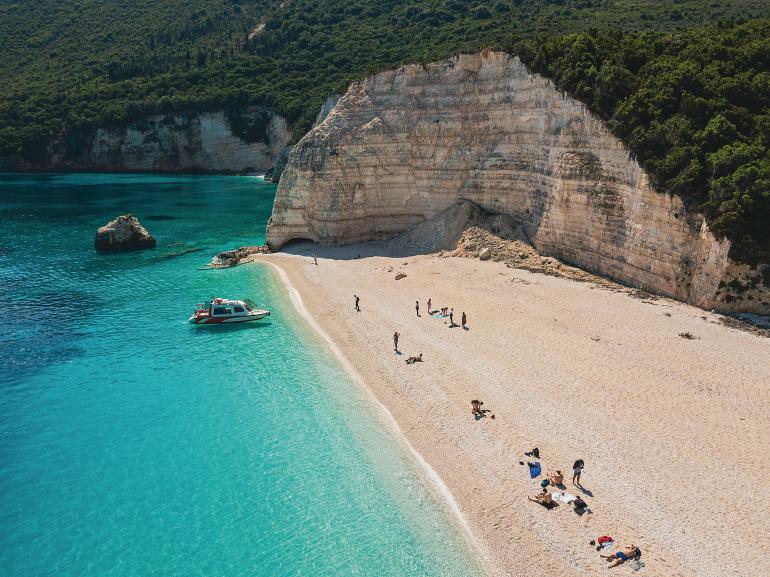 Alternatively, for those who appreciate a rugged setting, exotic Fteri awaits, featuring a pebbled beach sheltered by limestone slabs providing welcome shade. Access to Fteri is by boat from Zola harbour, where you can savour freshly-caught fish at the renowned taverna Kaliva Tou Psara, some of the best on the island. Embark on a serene journey to Horgota. Sheltered in a bay with cypress trees, this beach emanates true tranquillity. A stone's throw away, Agia Sofia offers the unique experience of swimming offshore of old, abandoned homes that look like the set of a film. Other picturesque beaches that deserve a visit include Foki, located near the cosmopolitan Fiskardo, and Emplisi, boasting crystalline waters. Last, the rocky shore of Dafnoudi beckon for exquisite summer dives.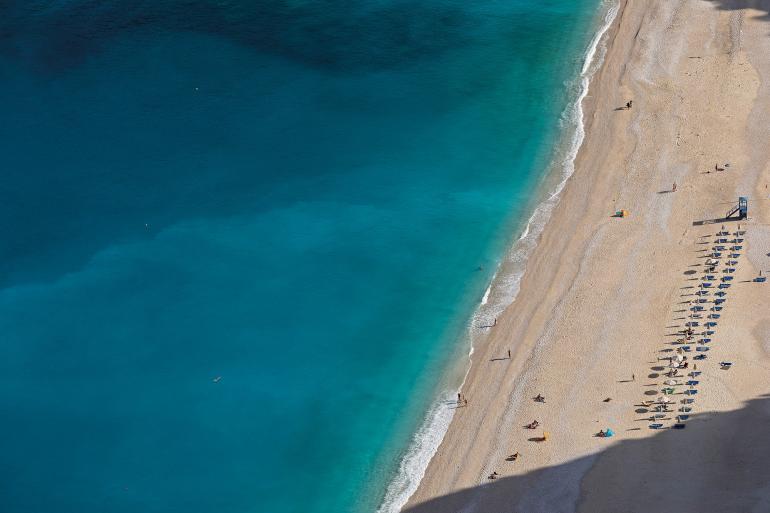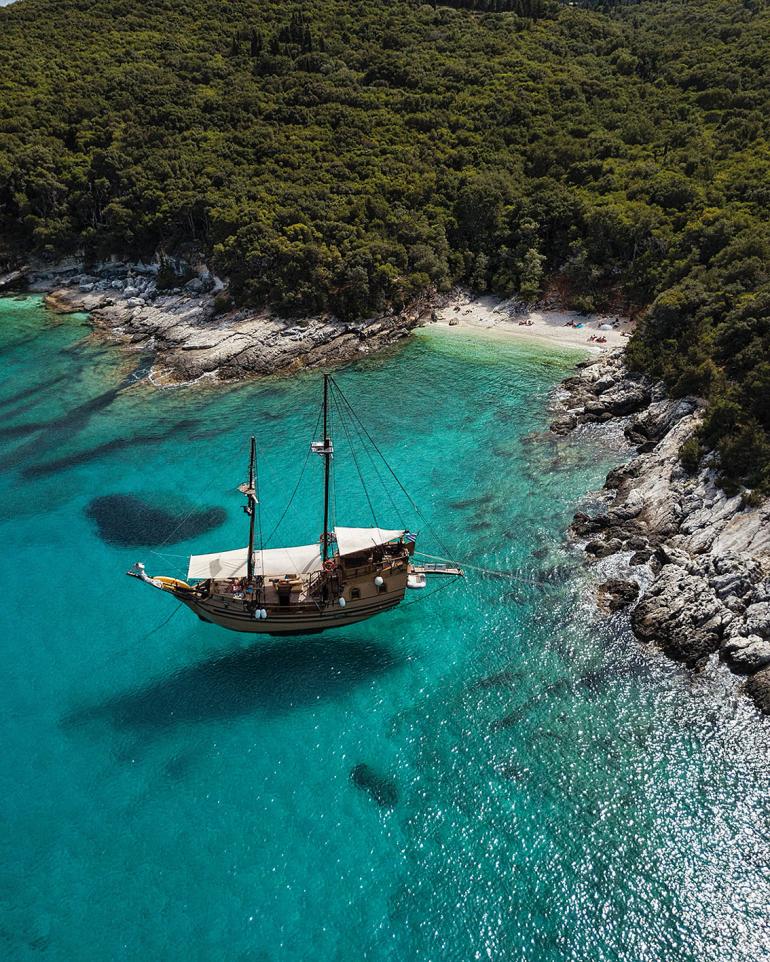 _____________________________________
TEXT : GEORGIA DRAKAKI
PHOTOS : NICHOLAS MASTORAS