The captivating Italian architecture of Rhodes.
From 1916, Italians began to influence urban planning and architecture in Rhodes. The island was one of their favourites in Greece, on which they impressed their aesthetics and politics. Under Mussolini, projects were put into motion to renovate the island's main port and to expand the island's road network, water supply and defences. However, the most dramatic changes occurred during the tenure of Italian diplomat Mario Lago in 1923. To supersede Ottoman influence, the Italians acted to reinstate and restore the island's Venetian-Latin past. These actions changed the course of history in Rhodes. The powers in Italy wished to make Rhodes into their centre of influence and institutions in the eastern Mediterranean. Until then, cities such as Izmir in Turkey and Alexandria in Egypt enjoyed such stature. A plan was drafted for Rhodes by architect Florestano Di Fausto to divide the city according to its ethnic populations: Muslims in the west, the Jewish quarter in the east, and Greeks relegated to a north section of the city called Marasia. The Italians created their new city along an imaginary line that ran from Monte Smith in the west to the Castle of the Old Town in the east, with a central axis on the Εleftherias Avenue. There, the Italians gathered their administrative buildings and schools, and the villas of the governor and associated officials.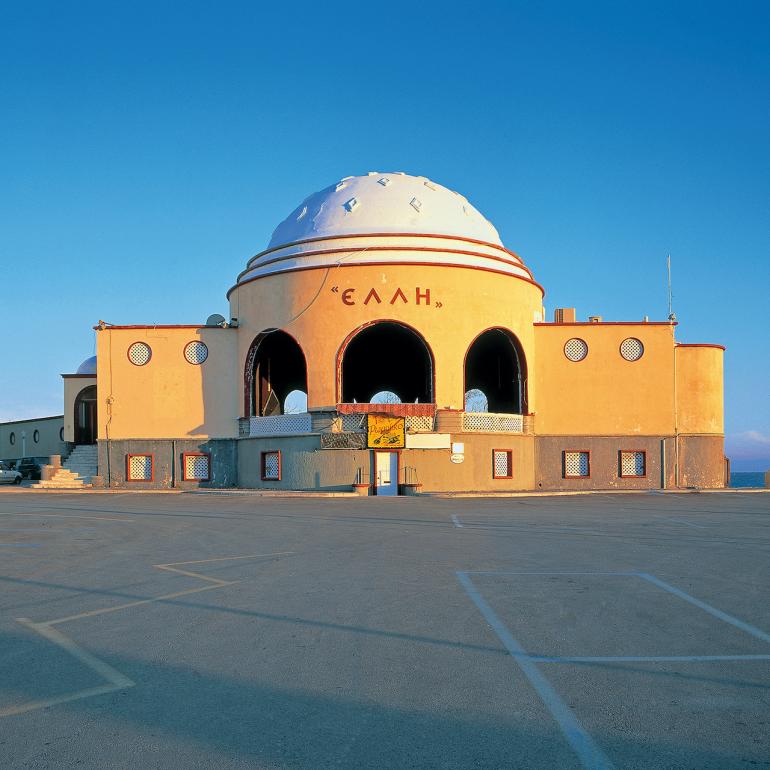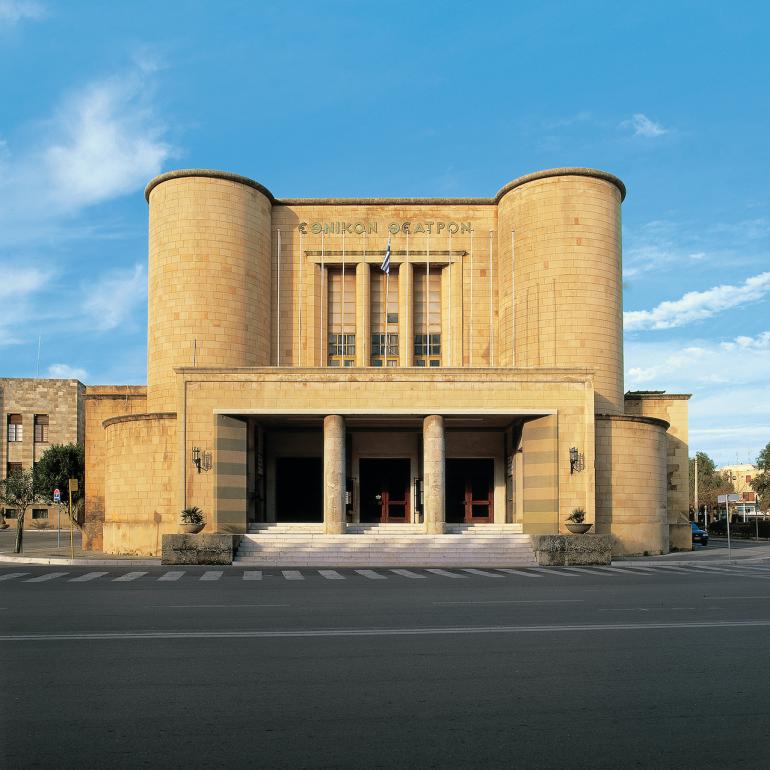 The important works of Di Fausto
Di Fausto is responsible for several architectural contributions to the city of Rhodes. Among them are the Palazzo del Governatore (the office of the Prefecture of the Dodecanese), the Grande Albergo delle Rose (the Casino of Rhodes), the Mercato Nuovo (New market), the Circolo Italia (now the Aktaion Café), the Cattedrale di San Giovanni (Orthodox Cathedral of the Annunciation), the Banca d'Italia (Bank of Greece), the Casa del Fascio (Town Hall), the Palazzo di Giustizia (the Courthouse), the Caserma Regina (University of the Aegean), and the Palazzo delle Poste (the central post office).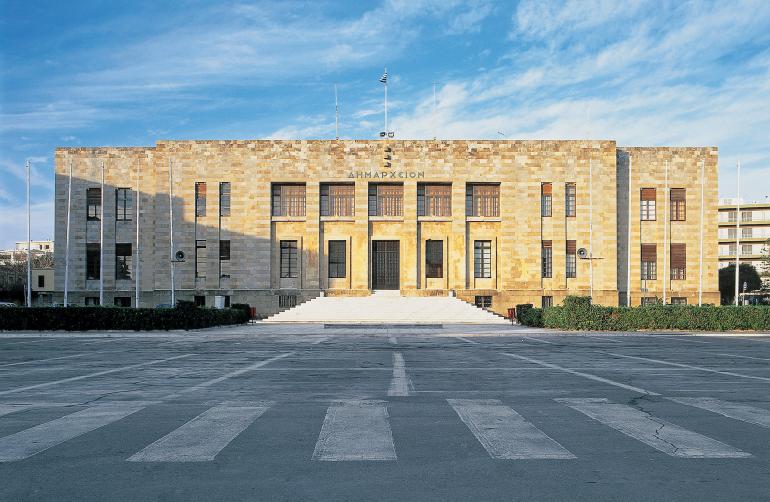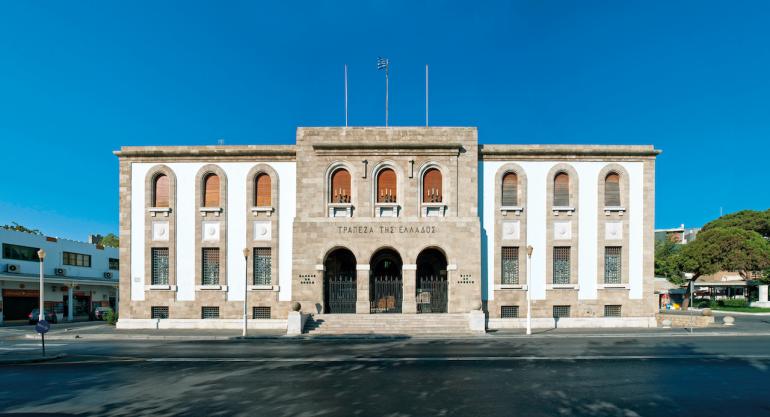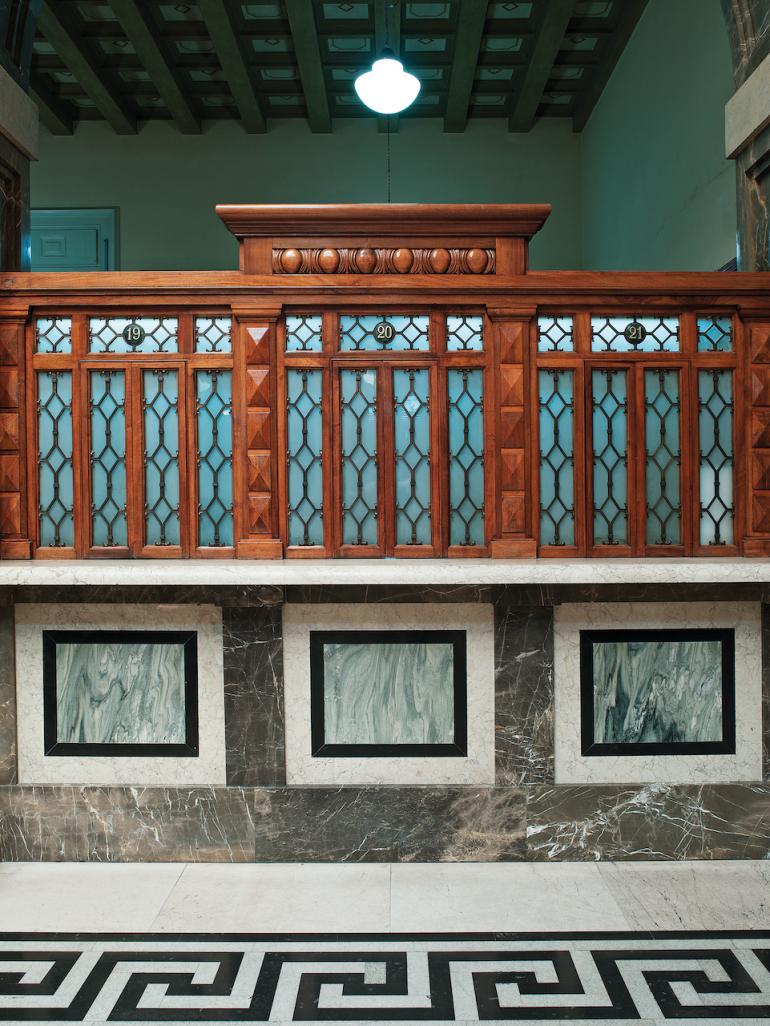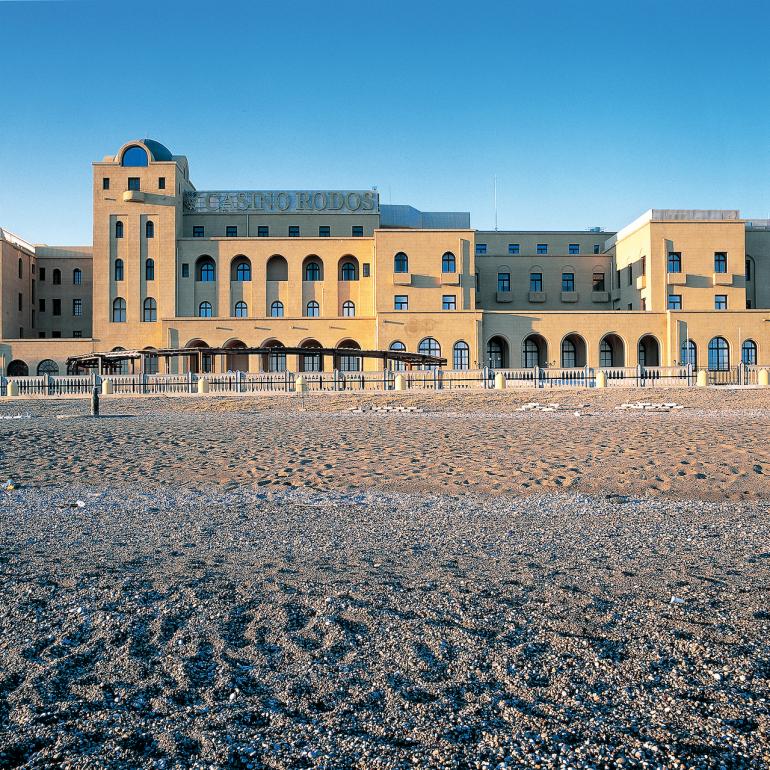 Successive architects
Pietro Lombardi began the construction of the building of Terme di Kalithea (Kalithea springs) in 1928, which was completed by Armando Bernabiti. In turn, Rodolfo Petracco built a numbe of buildings, such as military and public housing, and the large fountain in Old Town Rhodes, among others. Neoclassicism and Roman austerity came together to imbue the buildings and streets of the city with an authentic Italian flair that visitors enjoy to this day. This reconstruction contributed to the rise in handicrafts and industry in Rhodes, the settlement of its populations, and the facilitation of state mechanisms. The Italians contributed to the modernisation of Rhodes, ushering in a new era of prosperity.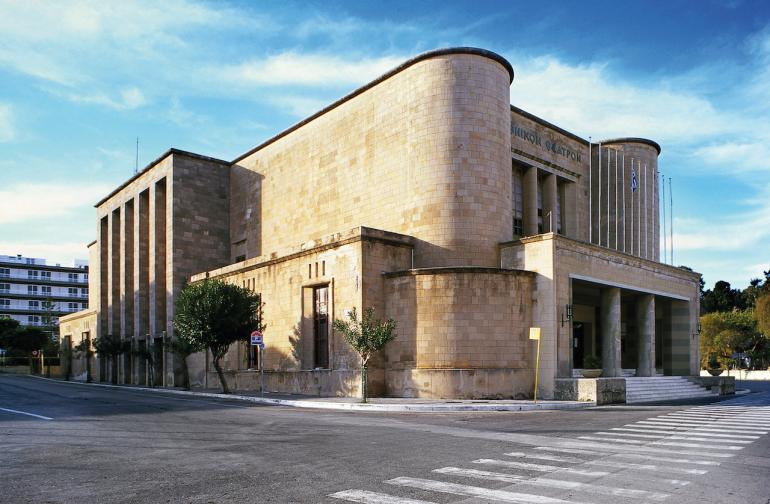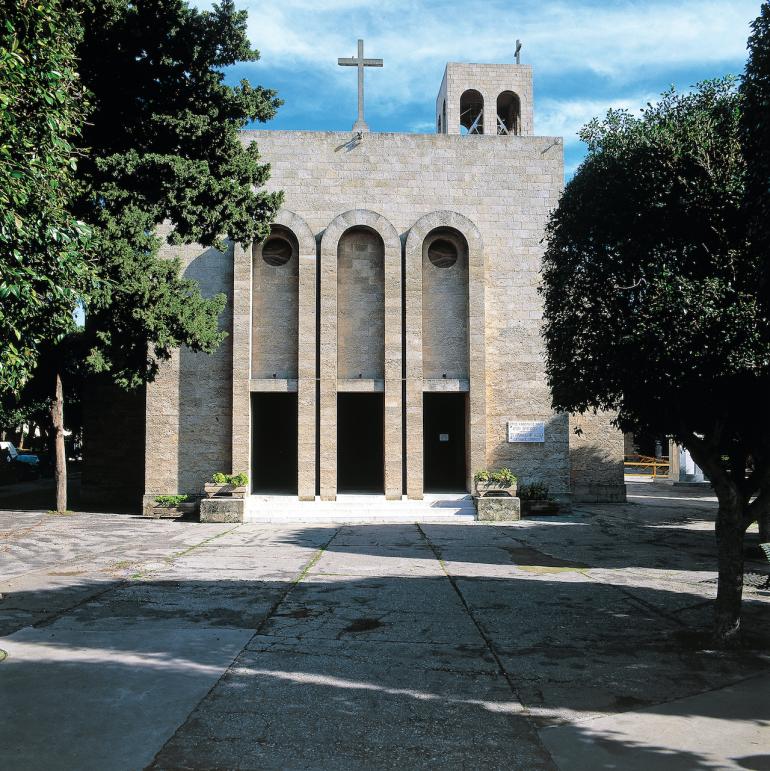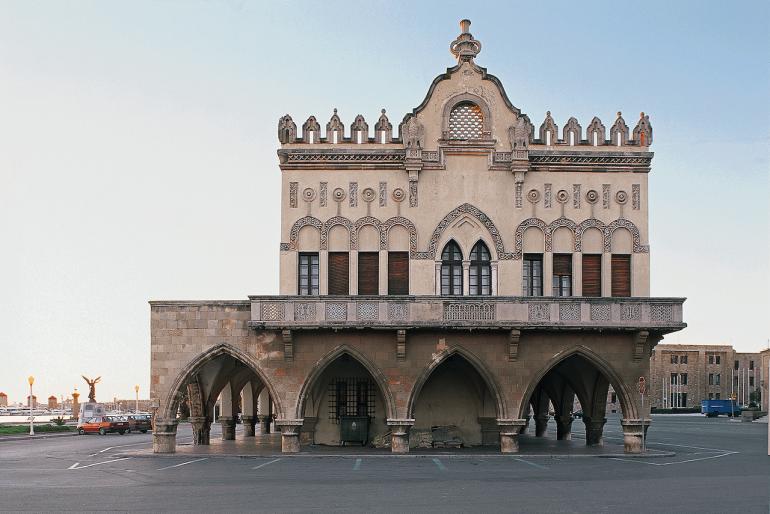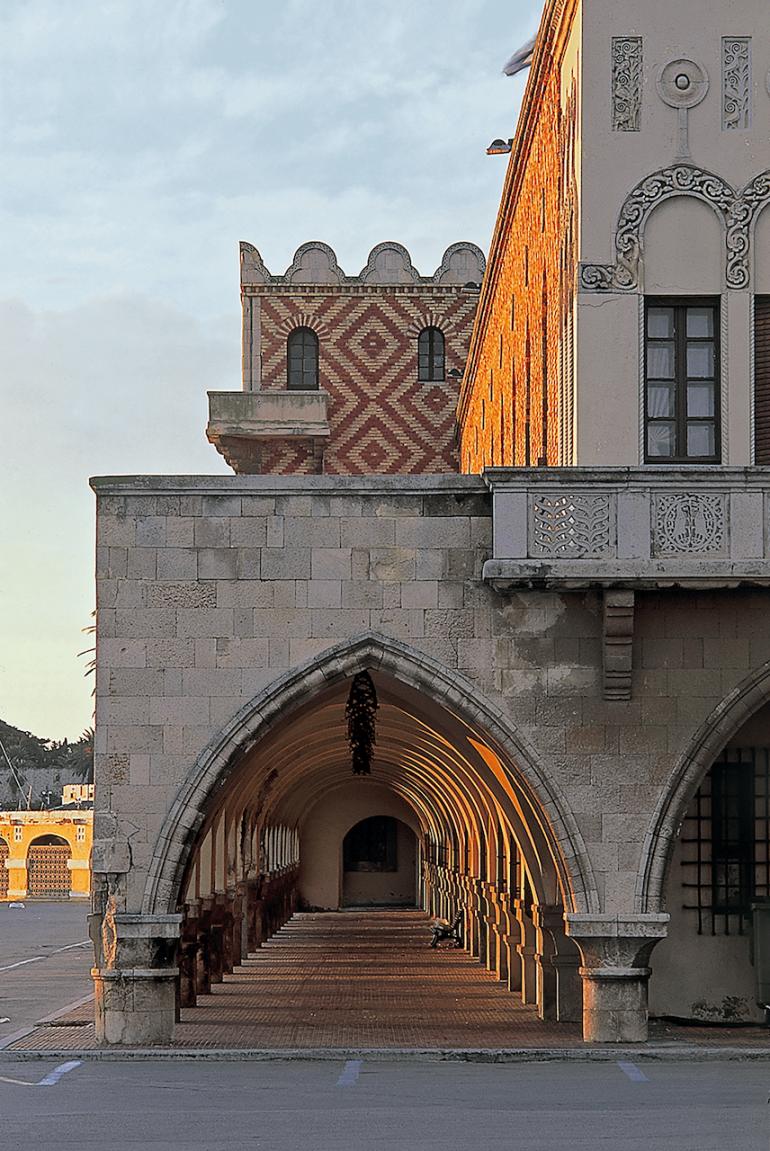 TEXT : GEORGIA DRAKAKI
PHOTOS : YIORGIS YEROLYMBOS / ΑΠΟ ΤΟ ΒΙΒΛΙΟ 'ΙΤΑΛΙΚΗ ΑΡΧΙΤΕΚΤΟΝΙΚΗ ΣΤΑ ΔΩΔΕΚΑΝΗΣΑ 1912-1943' ΤΩΝ ΚΑΘΗΓΗΤΗ ΑΡΧΙΤΕΚΤΟΝΙΚΗΣ Β.ΚΟΛΩΝΑ ΚΑΙ ΑΡΧΙΤΕΚΤΩΝ-ΦΩΤΟΓΡΑΦΟΥ Γ. ΓΕΡΟΛΥΜΠΟΥ, ΕΚΔΟΣΕΙΣ ΟΛΚΟΣ