The sui generis Zorbas of Rhodes made his own paradise with pure flavours and colourful melons.
Kritinia means New Crete, and this is apparent in the dialect, traditional attire, music, dances and cuisine of the village founded by Cretan refugees during the Turkish occupation.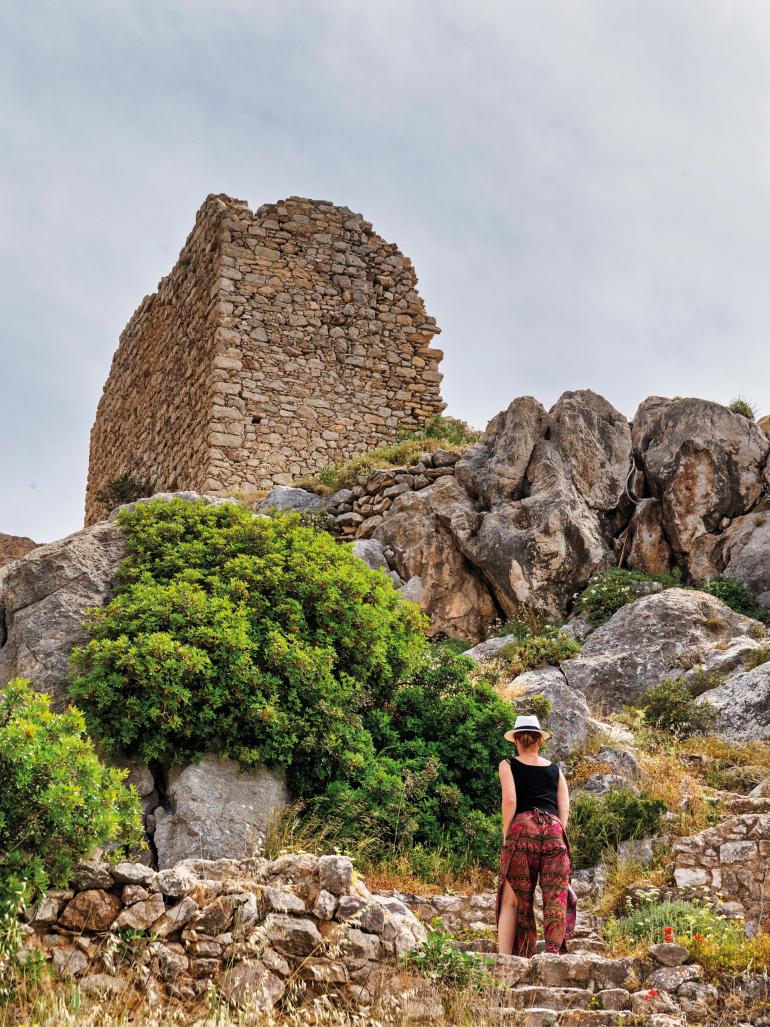 At the foot of Kritinia's imposing Venetian castle, after returning from your time travels to the Middle Ages and Byzantium, a true-blue Cretan, George Kritikos, awaits to take you on another journey to his own unique, fairytale universe and to quench your thirst with raki and cool lemonade. Enter a maze made up of levels. You will find tomatoes blushing in the veggie garden makeshift hammocks with a captivating view of the plain, seating areas and cool corners made by his own hands from recycled materials.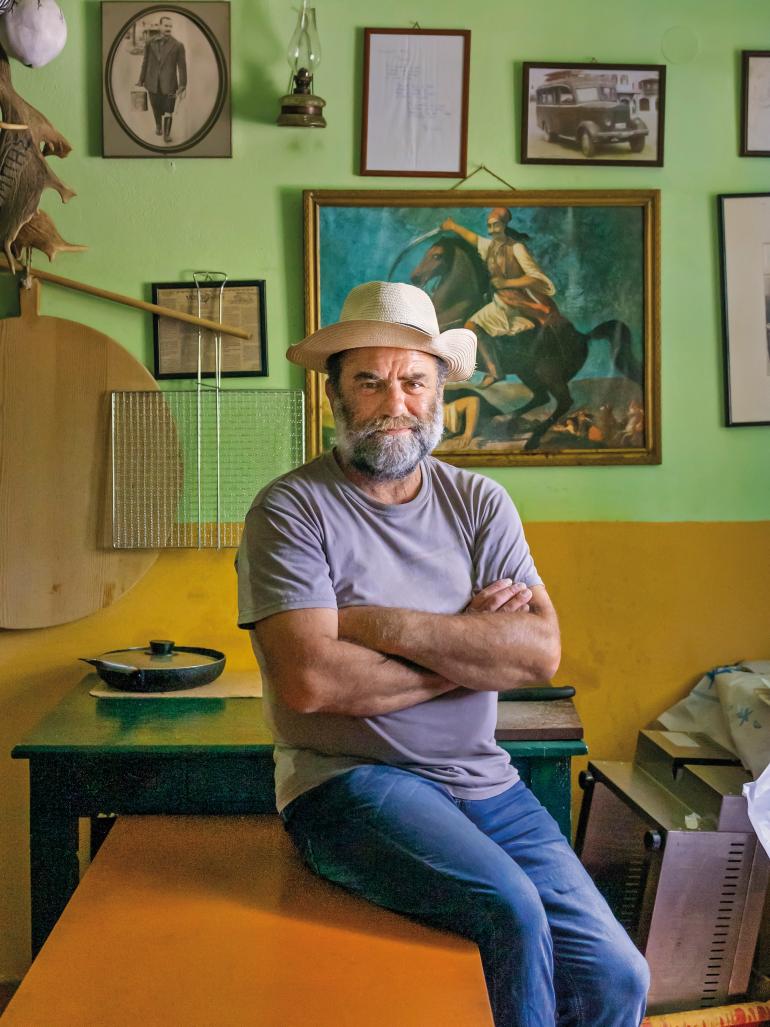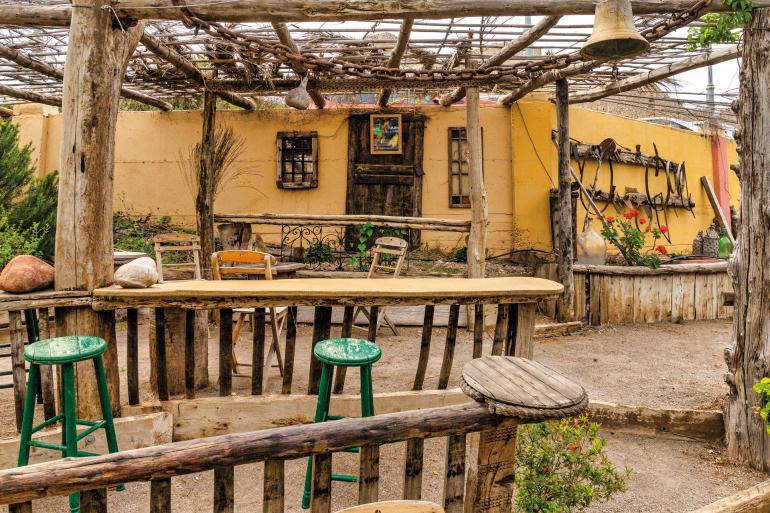 A dew lies heavy on the rag rugs. Under the shade of pine trees, there are flower beds and a sui generis Zorbas that can take care of you. Mouthwatering sardines emerge from the outdoor oven. The peppery rocket, cucumber and tomato are plucked directly from the garden.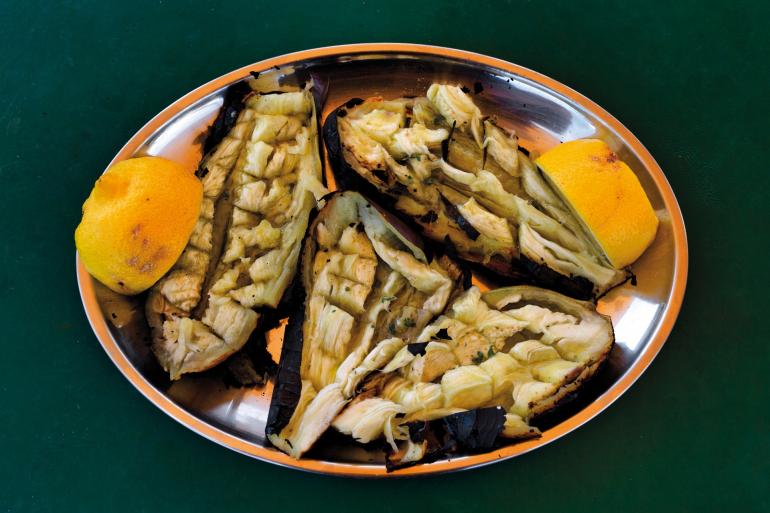 Meantime, the lady of the house supplies stuffed vine and cabbage leaves and courgette flowers. Also, Kritamo (sea fennel) foraged off the rocks on the shore, lamb casserole or whatever the Tsoukali (a clay cooking pot) has to offer. They are homely, Cretan flavours in the most appealing, bizarre, enchanting and unexpected experience you can hope to have on Rhodes.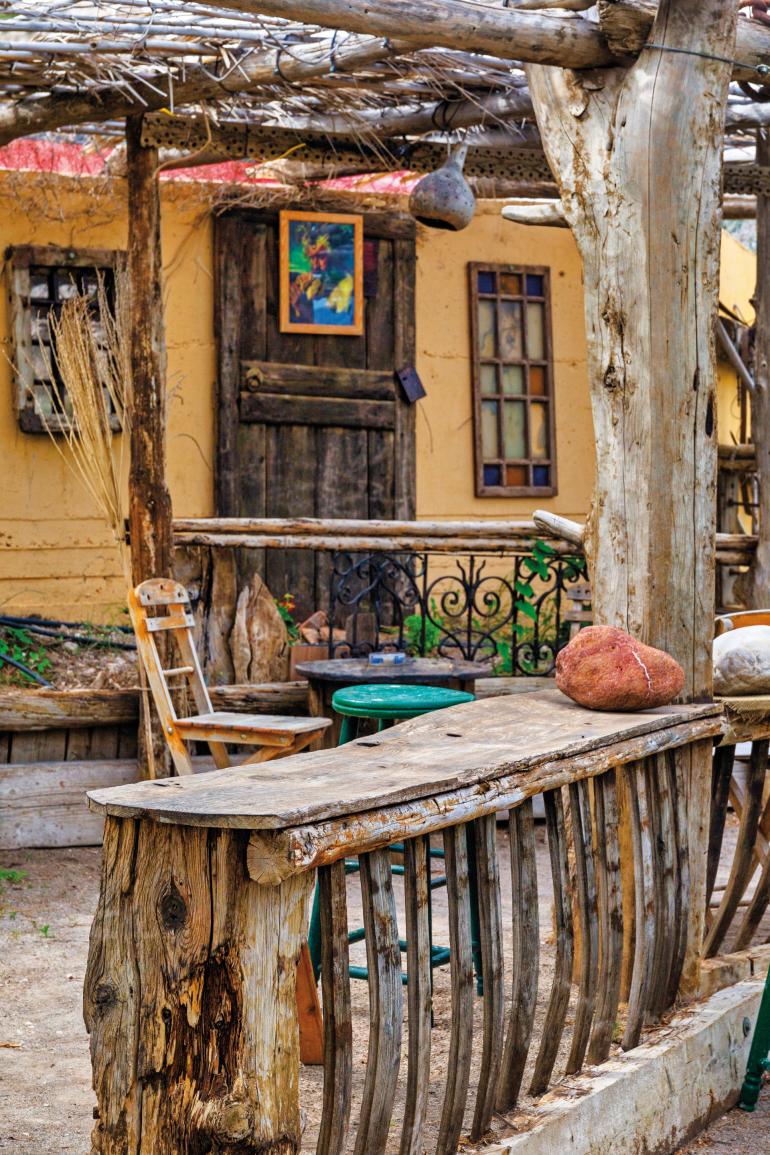 ΤΕΧΤ : ELENI PSYHOULI
PHOTOS : PERIKLES MERAKOS