A bookstore in Oia found its way into the pages of the Guardian and the New York Times.

On the island of Santorini, where Plato believed the Lost City of Atlantis was located, one can find a bookstore that has literally had the whole world talking since 2004. Its name is Atlantis and its style is as if taken straight from a dream with its walls full of paintings, sayings and lyrics from favourite poems. Craig Walzer, one of its 6 founders, believes that what makes his bookstore stand out is the very careful selection of books, "Here, our visitors will only find good titles." You'll find mostly foreign language books on its shelves, with an emphasis on literature and philosophy, while categories such as 'Bittersweet books for spirited ladies' and 'Depressing books that confirm life for stoic, sensitive men' are indicative of the owners' imagination.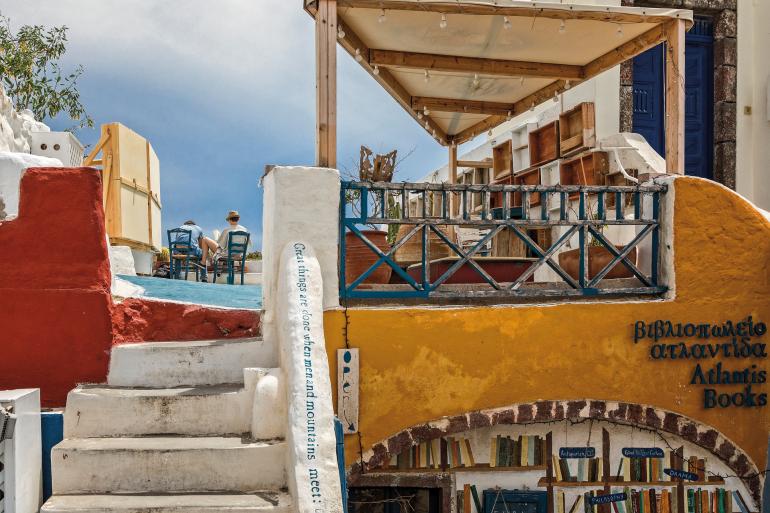 The use of imagination and elegance is equally evident outside of the bookshop where the prominent terrace of Atlantis can be found. A unique location available for readings overlooking the volcanic rocks of Santorini, one can also enjoy some of the most beautiful sunsets in the world there.