Until the 18th century, only vineyards, some houses and Kanaves –domed storage vaults– existed. Today, Fira is on fire!
As 10 am approaches, exchange salutations with the locals of Fira as you stroll down March 25th Street, the town's main road. Begin the day with breakfast, then peruse the shops selling 'I Love Santorini' souvenirs and discuss options for exploring the island with local travel guides. Explore the cobbled alleyways, interact with shopkeepers displaying their wares, and watch restaurateurs prepare tables beside the caldera with fresh linens.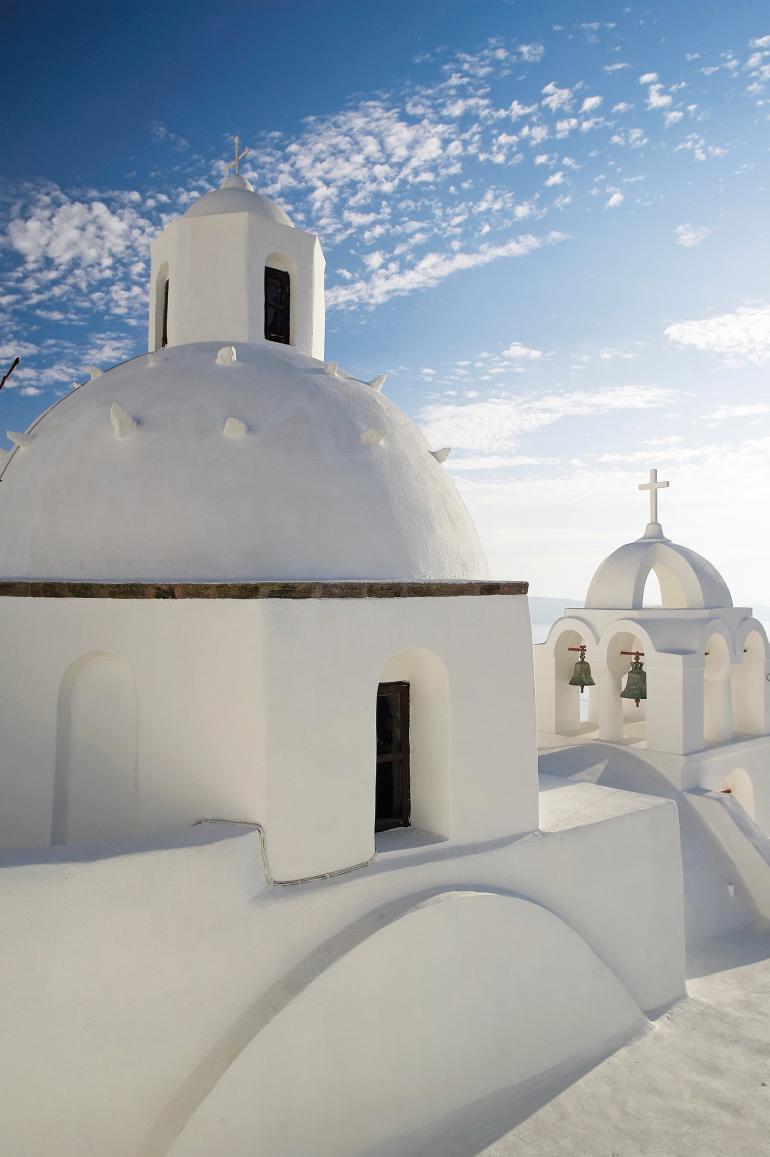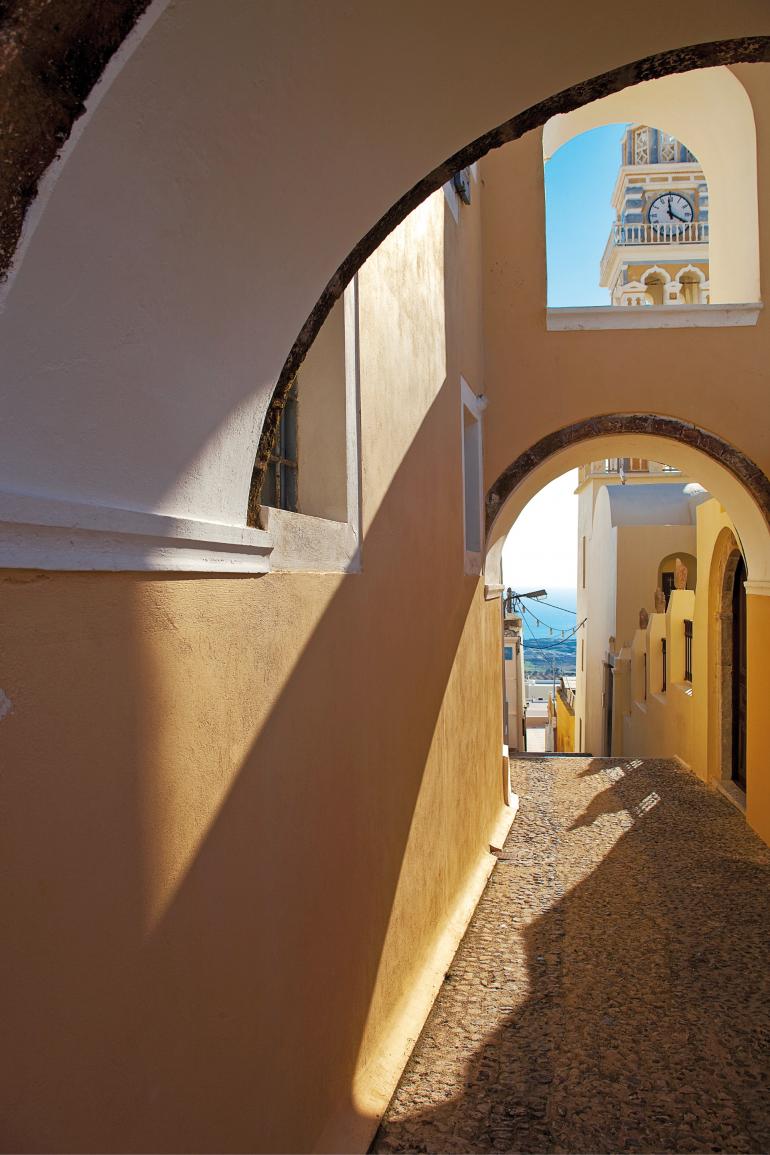 Gaze at ornate jewellery in the shop windows of Ypapantis, otherwise referred to by locals as 'Gold Street'. Everywhere, people stand in awe, hypnotized by the clarity and pure blue of the Aegean. Take your pick from numerous cafés and order your first coffee of the day. Find a place to relax and take in the spectacle before you encompassing Akrotiri to your left, Oia to your right, and Thirasia opposite the volcano. Allow your eyes to wander to the cable car connecting to the old, picturesque port of Santorini, then gaze upon the domed, cavernous accommodations with aqua infinity pools and tiny, private whitewashed courtyards terraced up the steep slopes of the volcano.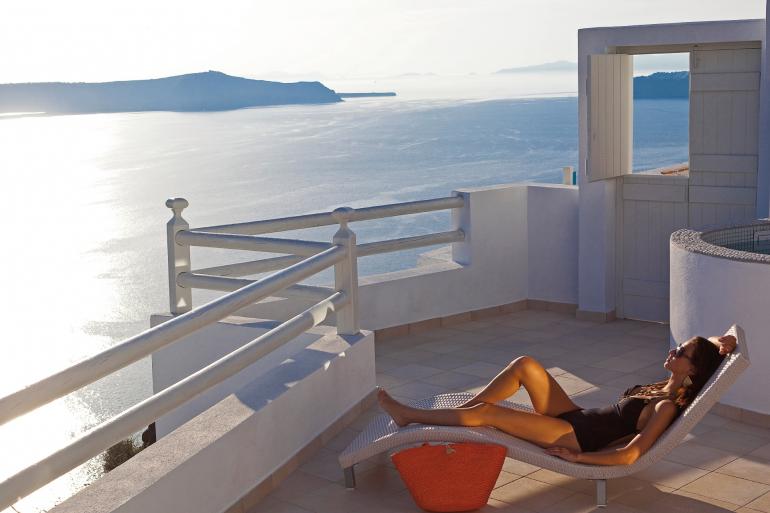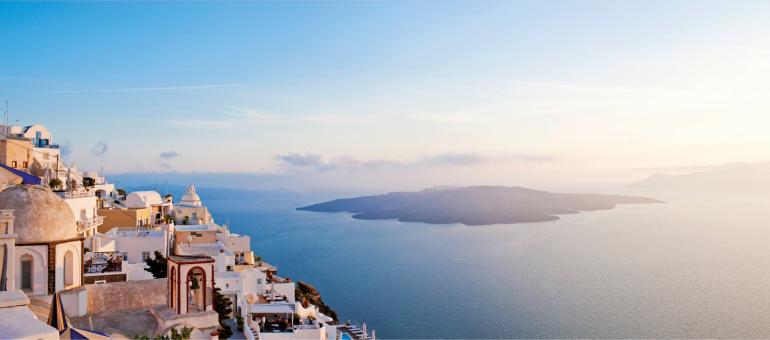 Back onto the narrow, busy streets, peer through the entrances to houses overlooking the sea and try to understand how the roof of one home is the balcony of another, confusing as it is. Therein lies their enchantment. Capture photos and selfies everywhere, but plan on becoming a photographer for others, too. It is unavoidable. With no destination in mind, you can not help but wander in every direction among the mansions of Frangomahalas, the Catholic quarter and the church of Agios Ioannis the Baptist. Walk to the impressive Orthodox Metropolitan Cathedral of Ypapantis, then to the Museum of Prehistoric Thera, housing frescoes from Akrotiri.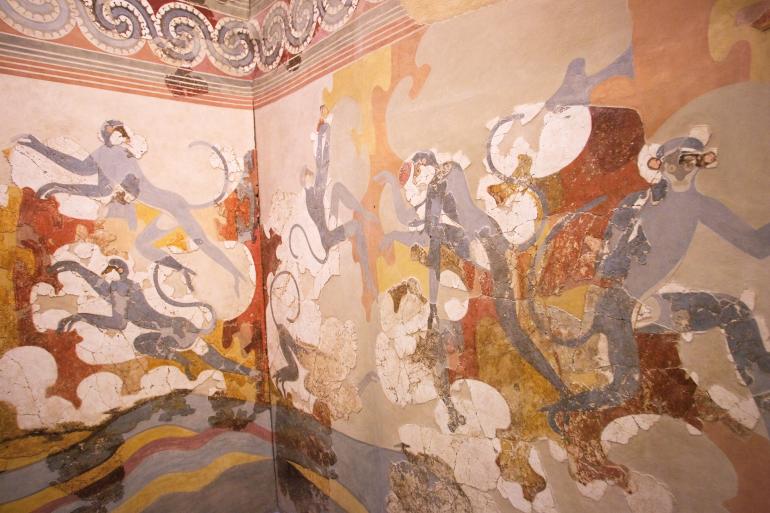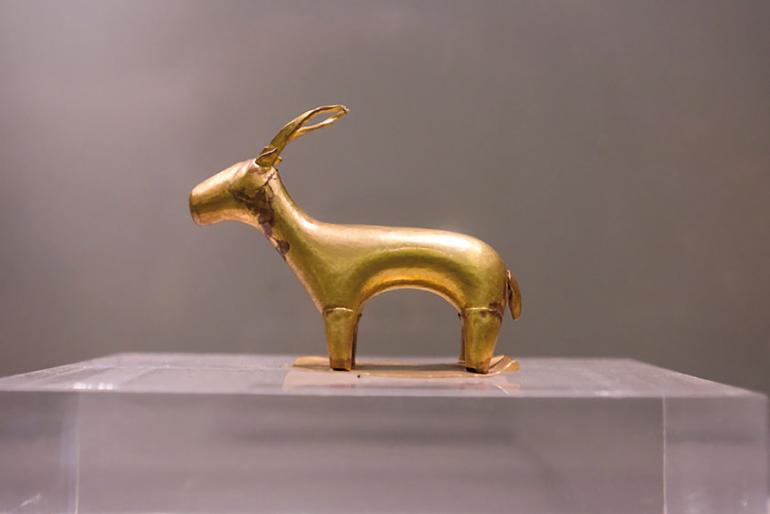 Visit the Gyzi Megaron Cultural Centre and the Folklore Museum of Kontochori housed in a 19th-century cave dwelling. The night is fast approaching, and here, where the sun lingers more than in Oia, the lights from crowded restaurants and cafés turn night into day. Music fills the air.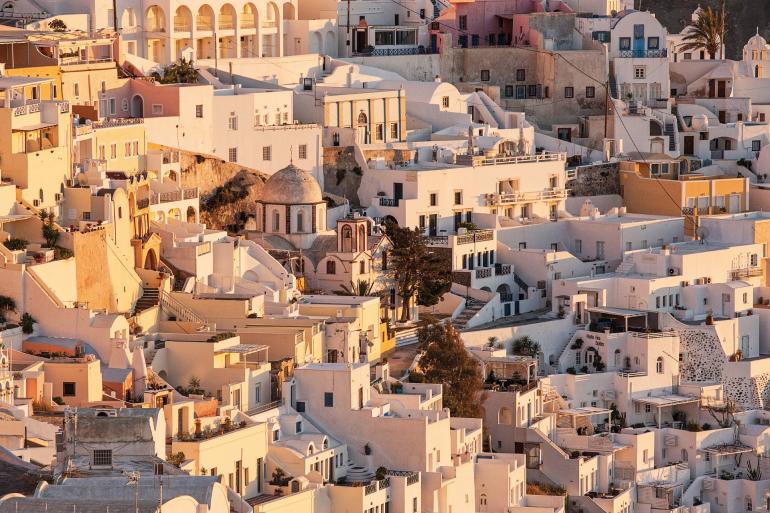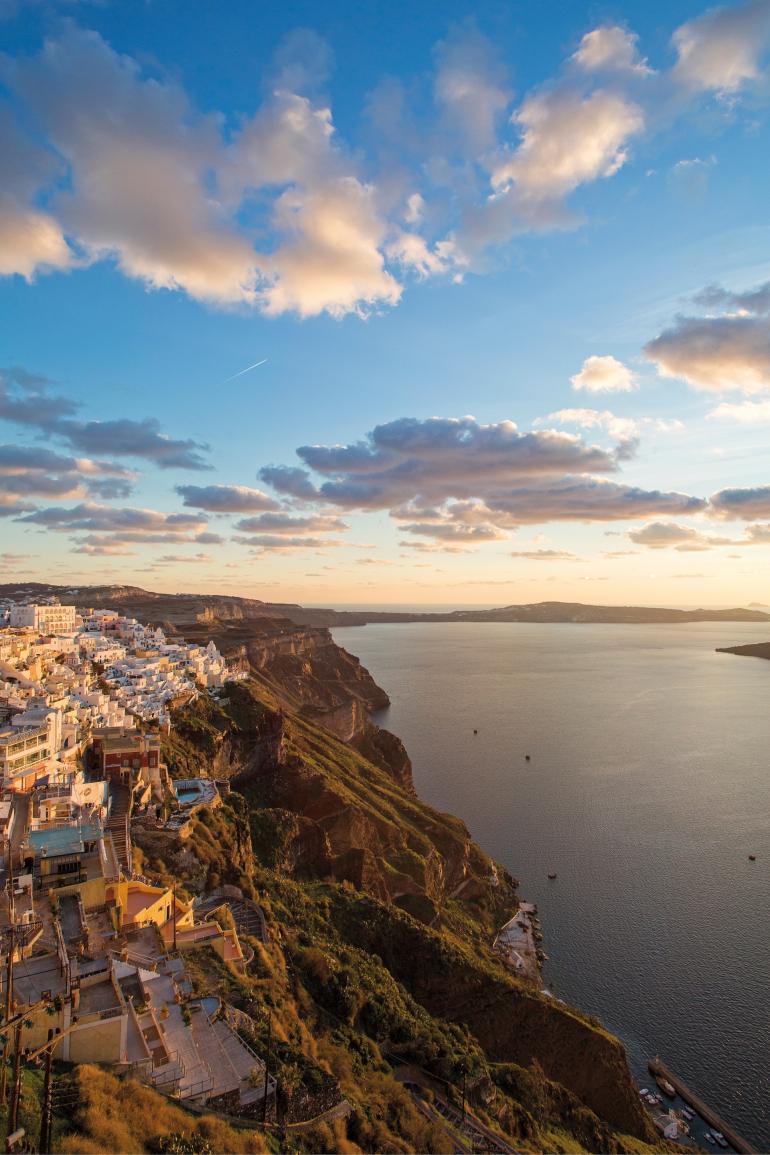 If you fancy a film in an open-air cinema, head to the Nomikos Conference Centre. Everynight, alternate screenings of 'Mama Mia!' and 'My Big Fat Greek Wedding' play accompanied by complimentary plates of tzatziki, pitta and olives. Afterwards, if you still have stamina, make your way down to Stavrou Street (aka 'Bar Street') for bar and club-hopping, shots, and whatever comes next. Do not count on leaving before dawn!
TEXT : ROMINA XYDA
PHOTOS : CHRISTOS DRAZOS