Another side of Mykonos exists in Ano Mera, distant memories of a simple life.
In Maou of Ano Mera, a few kilometres from the bustling port of Mykonos, beach clubs and cosmopolitan life, there's a farm where time stands still. It harkens back to the traditional ways of life in old Mykonos when families survived cultivating fields, vineyards and herding animals.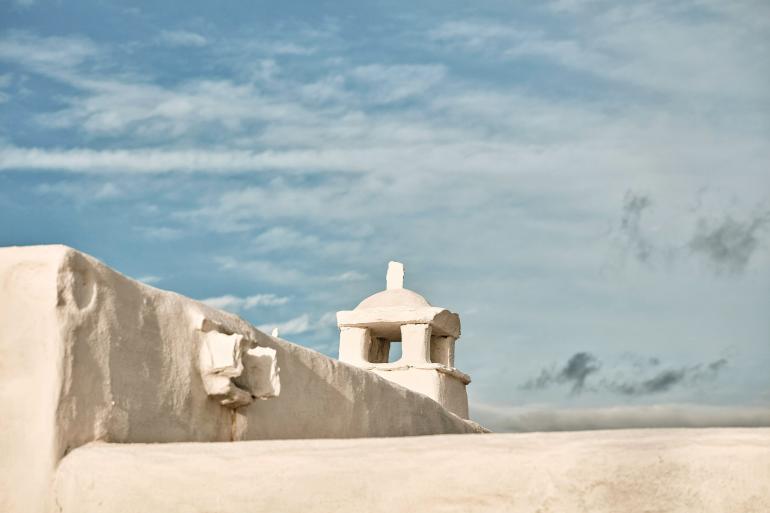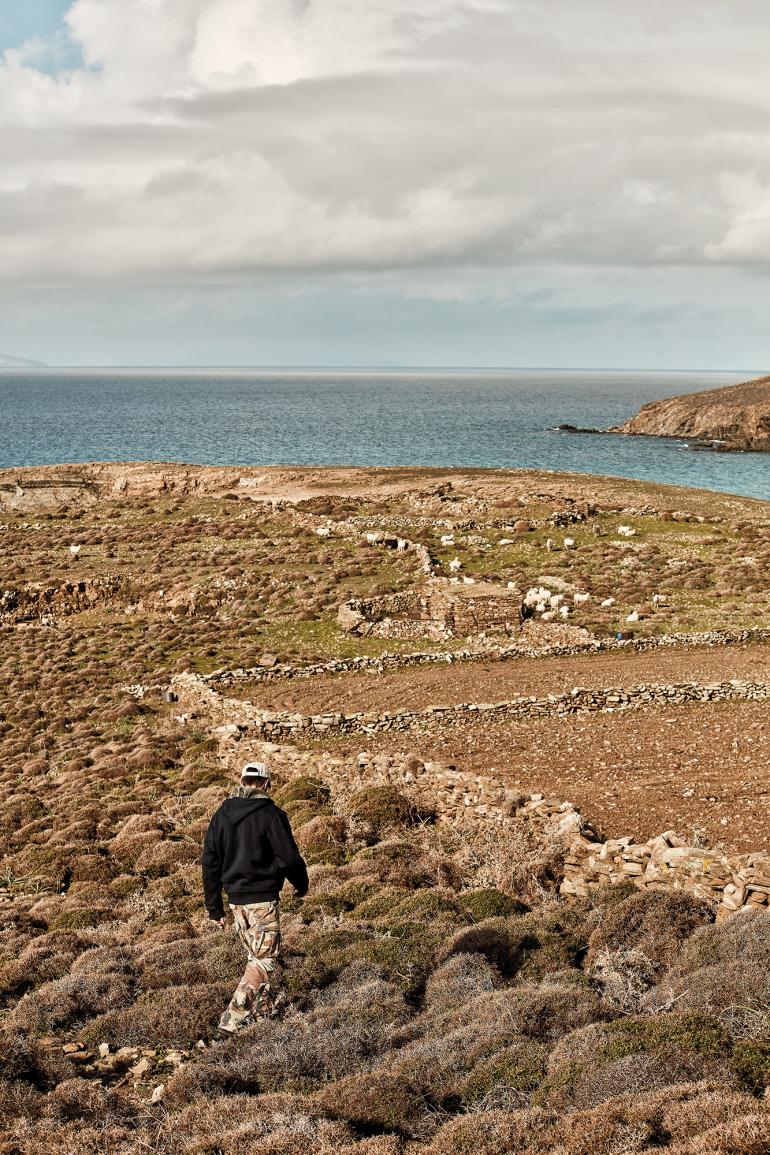 Rizes (translation, roots), a family-run farm, is a traditional Chorio, an autonomous rural residence consisting of several outbuildings, or cells, each serving a different purpose: the kitchen, the barn with tools, the wine press, the stable, the dovecote, the creamery and the chapel. In Greek, chorio also means village. The Zouganeli family –parents Nikos and Panagiota, together with children Maroulio and Giannis– decided to turn their chorio into an agritourism destination. Reviving customs and traditions, they offer an alternative experience to anyone interested in learning more about agricultural life in Mykonos.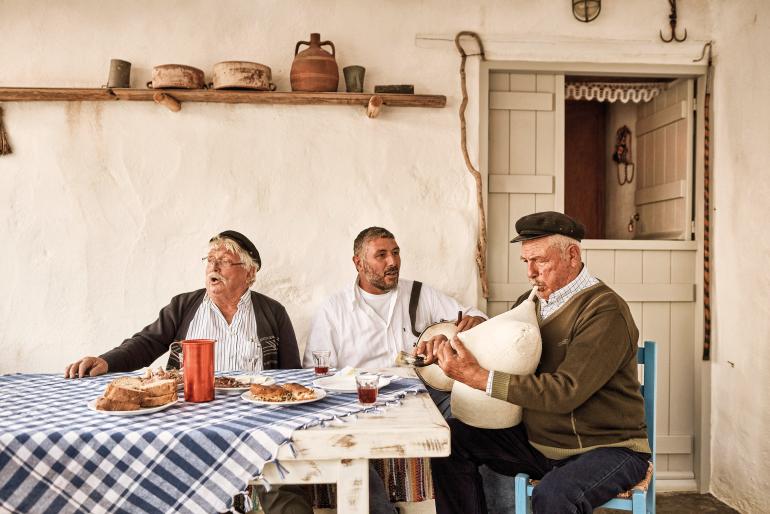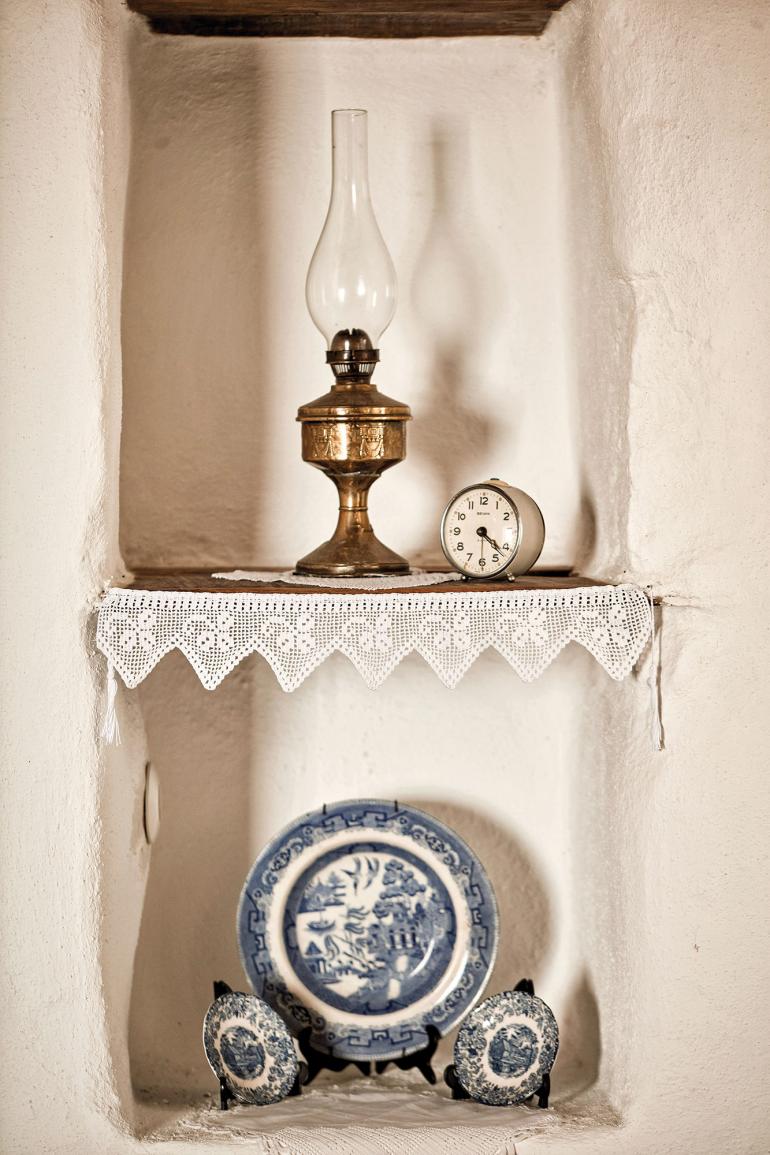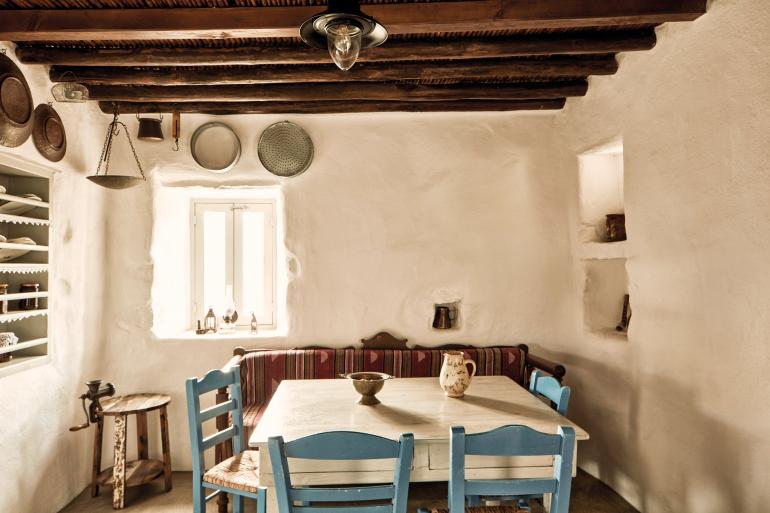 Aptly named Rizes, visitors can choose from an array of activities typifying everyday life in Mykonos from the beginning of the last century. First, guests tour the premises, including the appointed residence and three outbuildings for folk art, one for crafting Tsambouna (instruments), one for weaving, and the last for iconography. Other features include an old-fashioned oven, a creamery, a wine press, a chapel and a well. Following are tours of the fields, vegetable garden, vineyard and stables. The 100-acre farm is home to sheep, goats, cows and hundreds of chickens. Your host will encourage you to participate in chores, including filling animal feeders, picking vegetables and fruits from the orchard, and eggs from the chicken coop.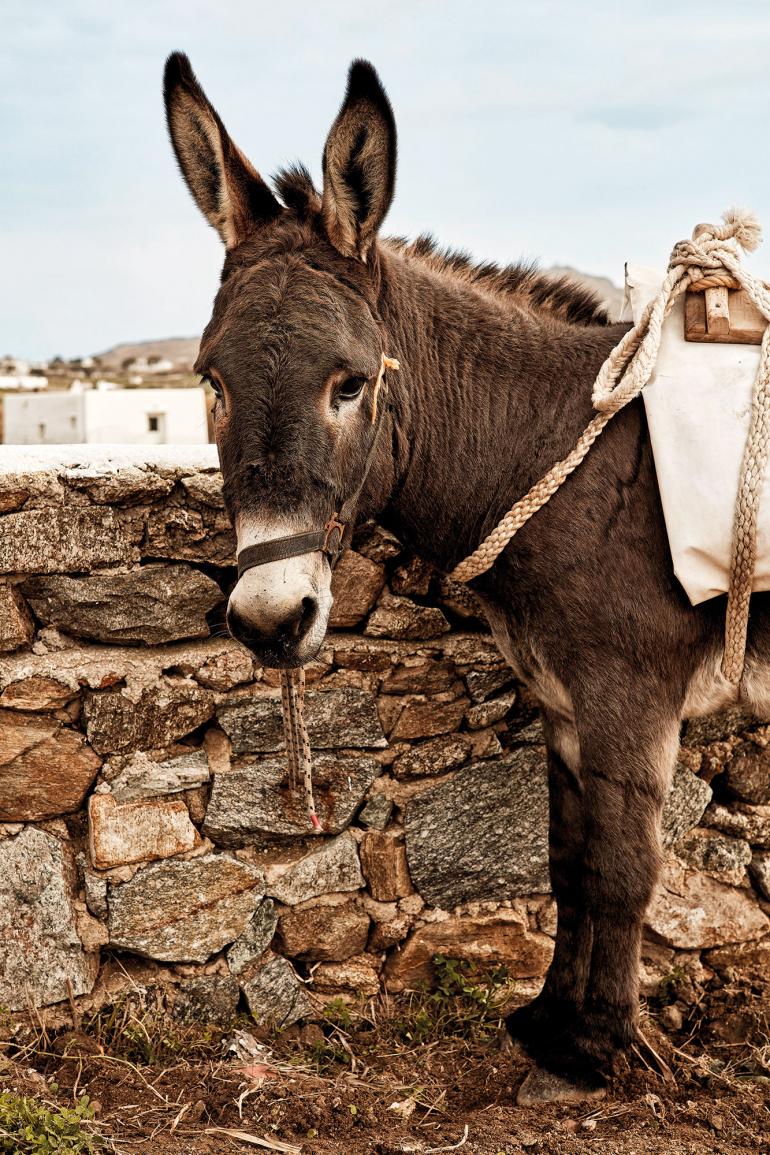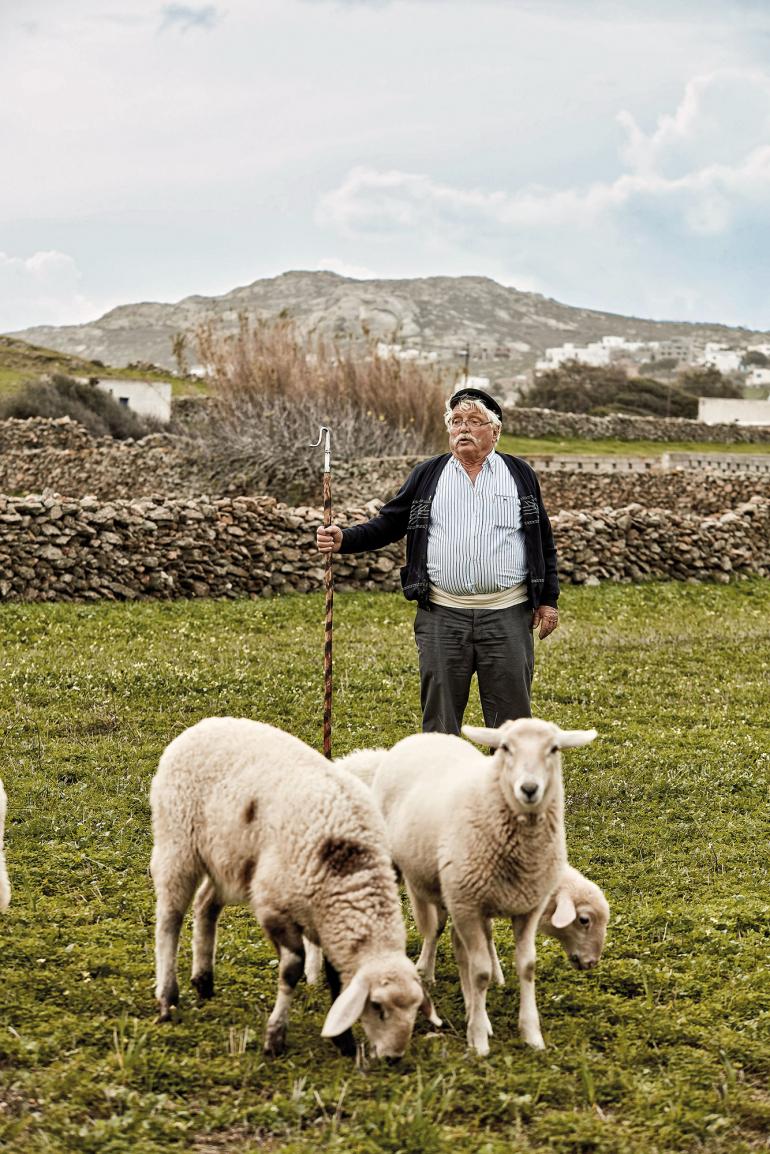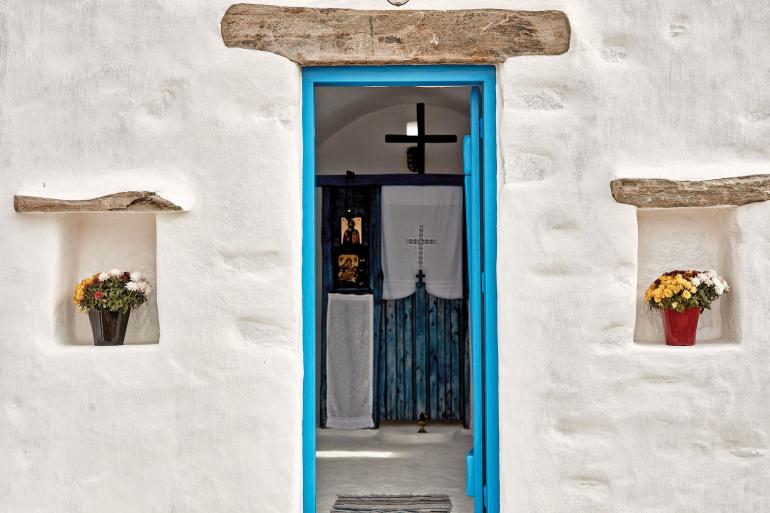 Later, a cook will instruct on preparing delicious meals with fresh ingredients following local recipes. The traditional process of kneading and baking bread in a period-accurate wood-burning oven is a favourite among families with children. There are guided tours to other beautiful, wild and pristine island locations inaccessible to many, accompanied by information concerning the habits of locals.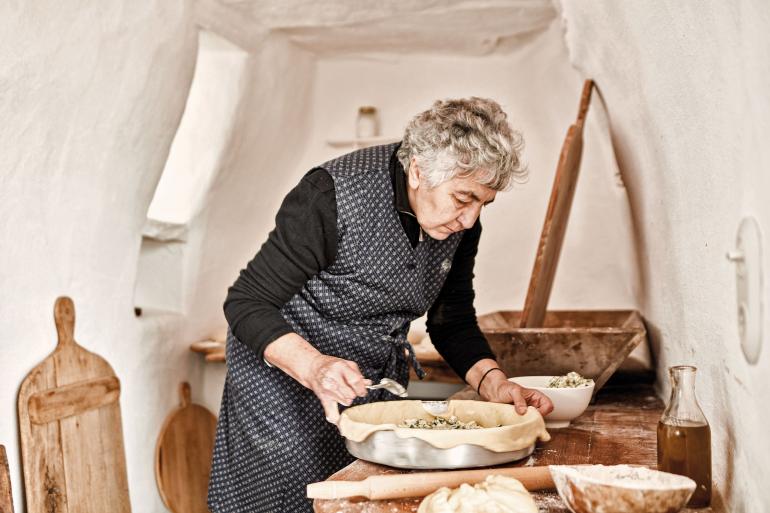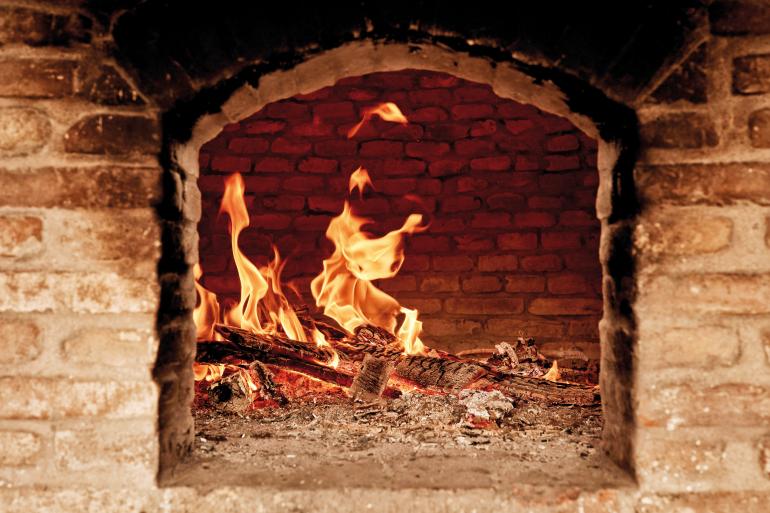 In the end, everyone gathers in a bougainvillaea-filled courtyard for an impromptu feast in the farm's taverna. The menu includes tomatoes with fried eggs, sensational onion and Tyrovolia (white, soft cheese) pie, crispy-stuffed pumpkin blossoms, wine and tsipouro. At Rizes, happiness is a simple affair.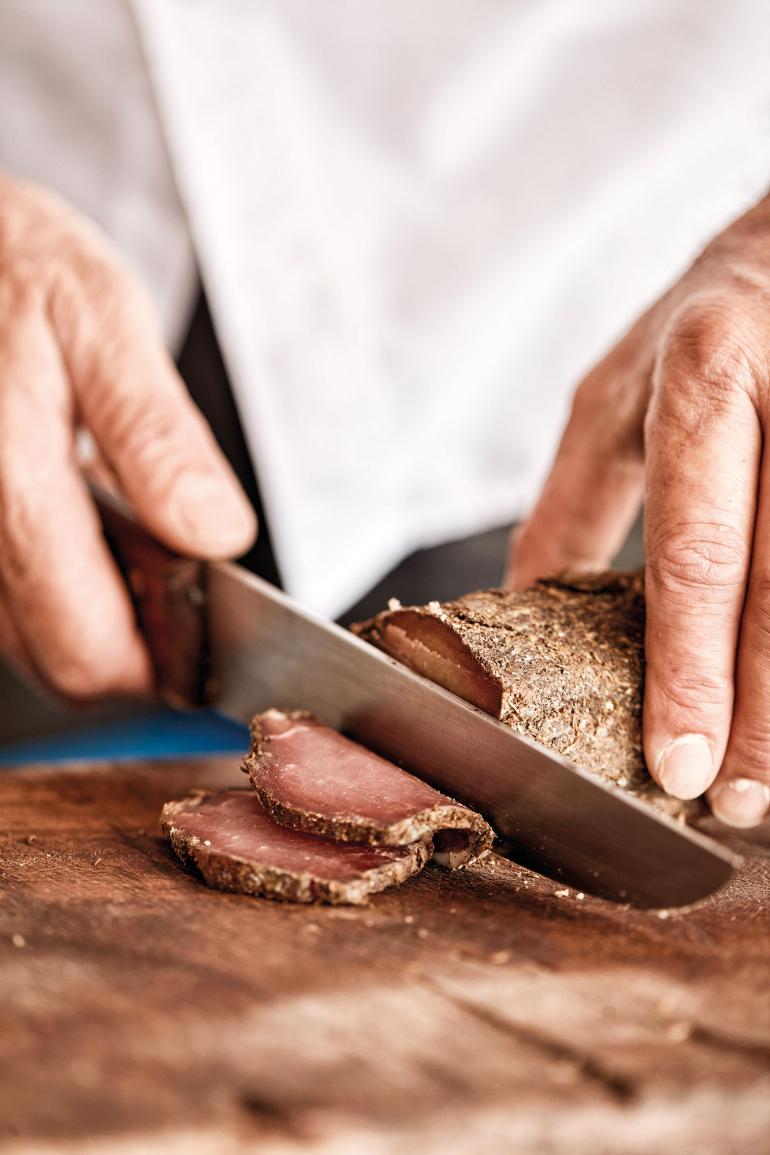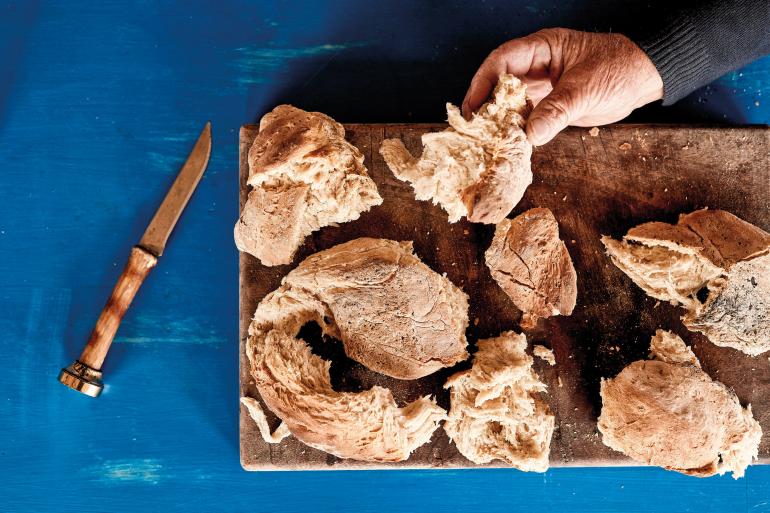 ________________________________________
TEXT : KALLIA KASTANI
PHOTO : CHRISTOS DRAZOS