Delos: The Sacred Island of Apollo
Neighboring Mykonos, Delos has a long history.
In antiquity, Delos was a flourishing Mediterranean centre of commerce with an estimated population of 30,000. Today, the sacred island of Apollo is one of the most atmospheric archaeological sites in the world. According to mythology, when Zeus overthrew the Titans, he mated with one of their daughters. Her name was Leto. Enraged, Hera, the wife of Zeus, chased Leto from one end of the earth to the other. No one took Leto in for fear of Hera's rage. Zeus sought help from Poseidon, his brother, on Leto's behalf. Poseidon chose an island floating in the sea and made it stable amid the Cycladic archipelago. That island was Delos, which in Greek means 'visible' or 'bright'.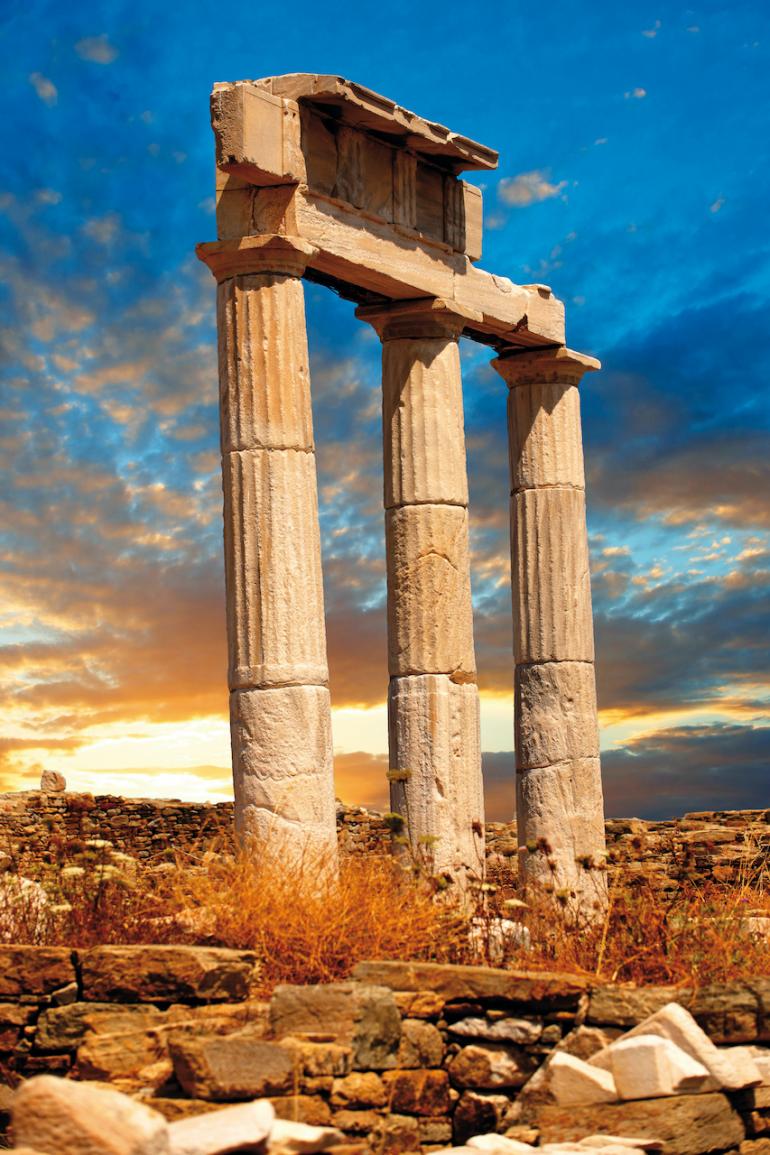 Science differs from the island's mythological origins, stating that seismic activity and an abundance of sunlight are responsible for the existence of Delos and its association with Apollo, the God of Light. As for what the visitor chooses to believe, that rests in the eye of the beholder. Regardless, Delos is a treasure trove with an abundance of archaeological sites and collections of artefacts in its museum.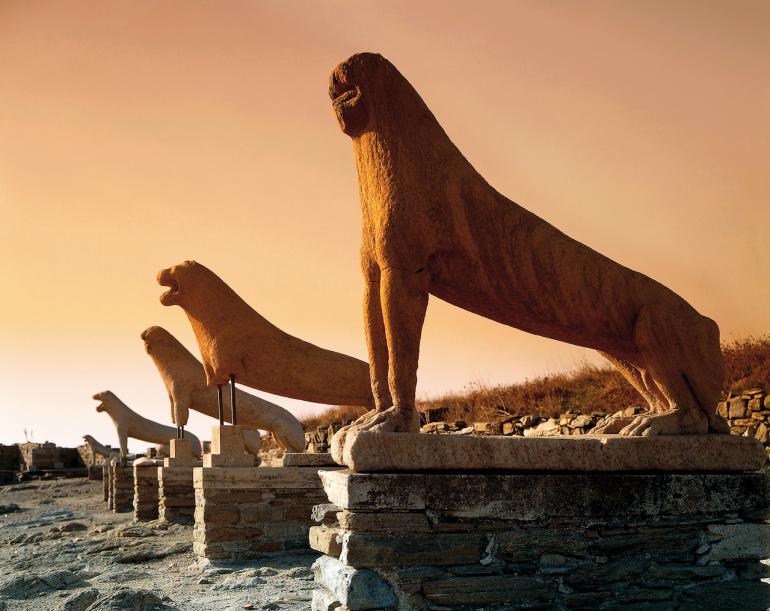 TEXT : CHRISTOS ZAMPOUNIS
PHOTOS : G.DAGLI ORTI GETTY IMAGES/ IDEAL IMAGE, ALAMY PHOTOS/ WWW.VISUALHELLAS.GR