Matogianni Street, the Chora's main thoroughfare, is the beating heart of Mykonos. There are three ways to access the street: through Gialos (the waterfront) where the statue of Manto Mavrogenous stands, the bus terminal or from the Belvedere Hotel. To see and be seen, go to the corner where Kessaris Jewelry and Aroma Café meet – once the location of the famous bar, Vegera. In its heyday, this was 'the' hangout. Prior to word spreading via social media or text message, this is where the 'who's who' of the island would congregate. Today, it's where the paparazzi, and those wanting to be seen by the paparazzi, go in the early evening. If you wish to avoid this, turn down any one of the side streets leading to the waterfront, or return in the morning or early afternoon.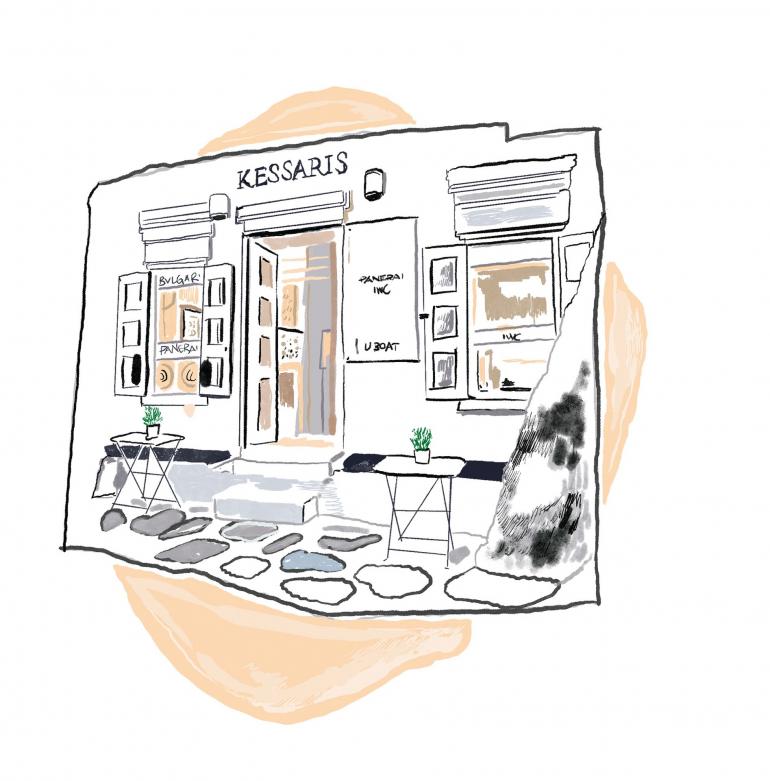 What has remained unchanged is Astra, a bar owned by Babis since 1987, while neighbouring shops have continued to evolve. Old eateries are now five-star boutiques.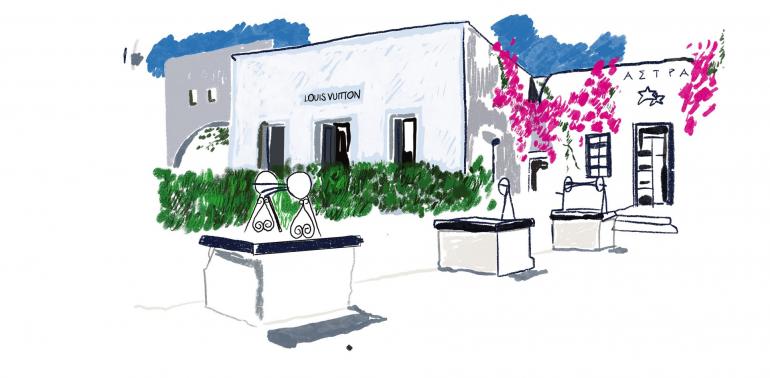 At the crossing where Filippis (once a famous restaurant) stood, are now the restaurants Coya and Interni. The former is Peruvian, while the latter is known for its magical garden. You can always find Lucas, identifiable by his long ponytail, selling pareos on the corner. Walking down towards the waterfront, you'll come across Soho Soho and other brightly lit boutiques. The street wasn't always so bright. As an 'old-timer', I miss the dim lighting.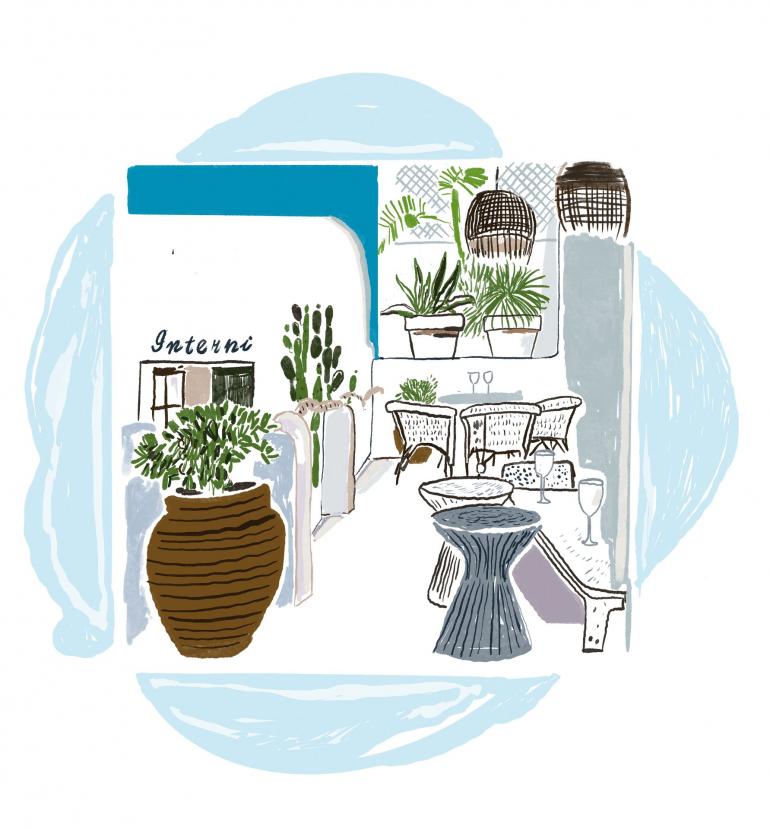 Opposite Alpha Bank is Kalogera Street with its eclectic mix of culture and shopping. There you will find Rarity Gallery as well as Dio Horia Gallery: both host to an impressive collection of modern art.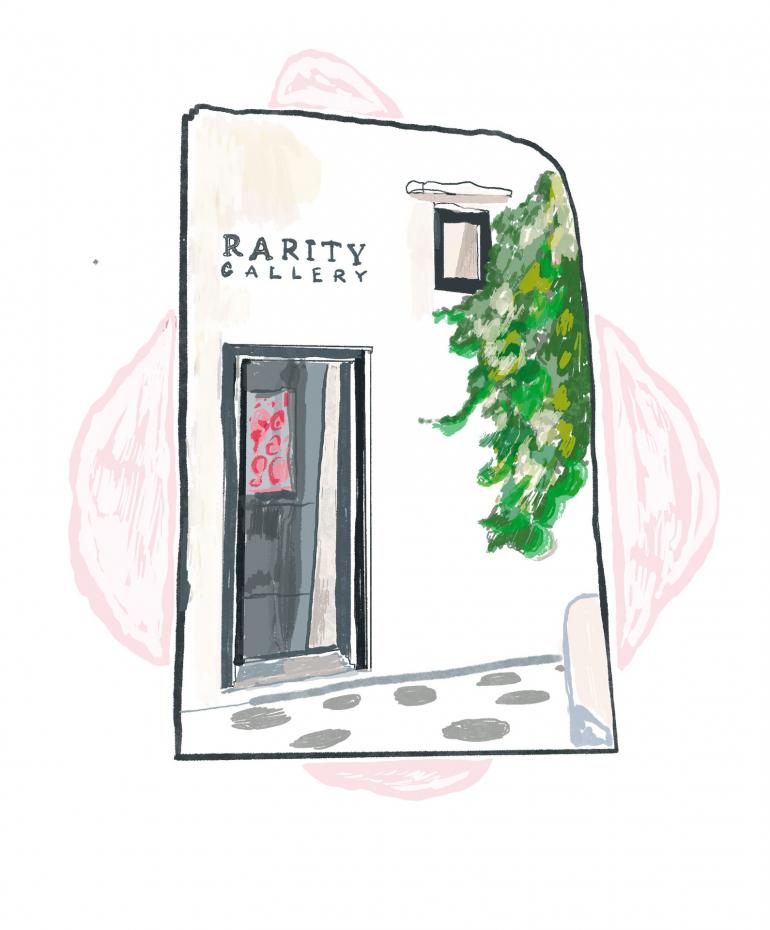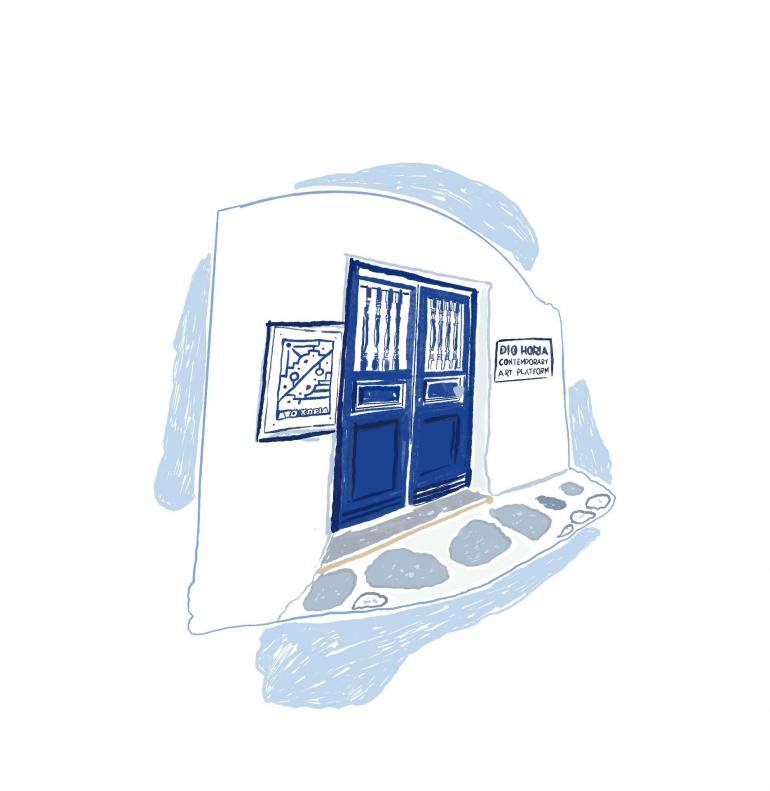 Next door are the shops Chanel, Free Shop, and the jewelry store of Nikos Koulis. If you continue on, you'll eventually reach the outdoor cinema, Cine Manto. It's absolutely worth the trip to the city to experience the magic of this bustling oasis. Parents love to bring their children here to play under the palms while grabbing a bite and watching a flick.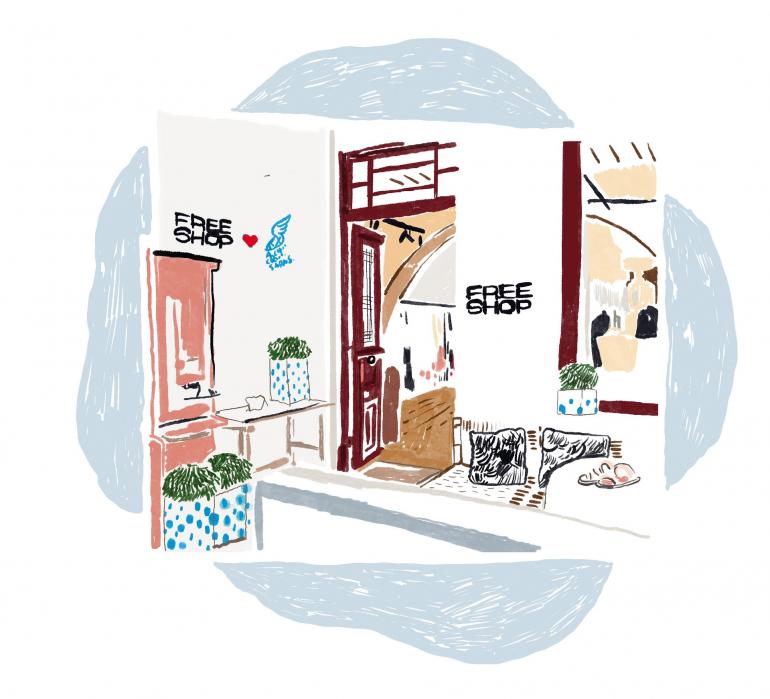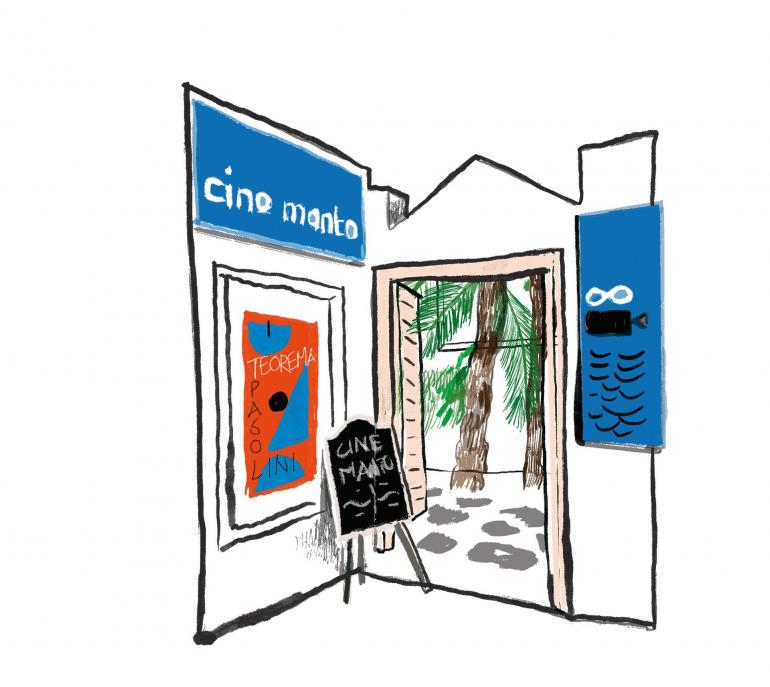 Back in Matogianni, continue towards the club Güzel, where the famous bar Pierros once stood. Some of you may remember the shop of legendary clothing designer, Billy Bo, and the rock 'n' roll bar, Ankara. You will be glad to find that the restaurant, Katrin, has the same quaint tables and excellent cuisine it always had. Moving on through the winding streets and alleys, the fresh sea breeze will guide you back to Gialos. In the morning, there's a boat that will take you to the neighbouring island of Delos. It is from this magical place that the energy and vibes of Matogianni, and Mykonos itself, originates.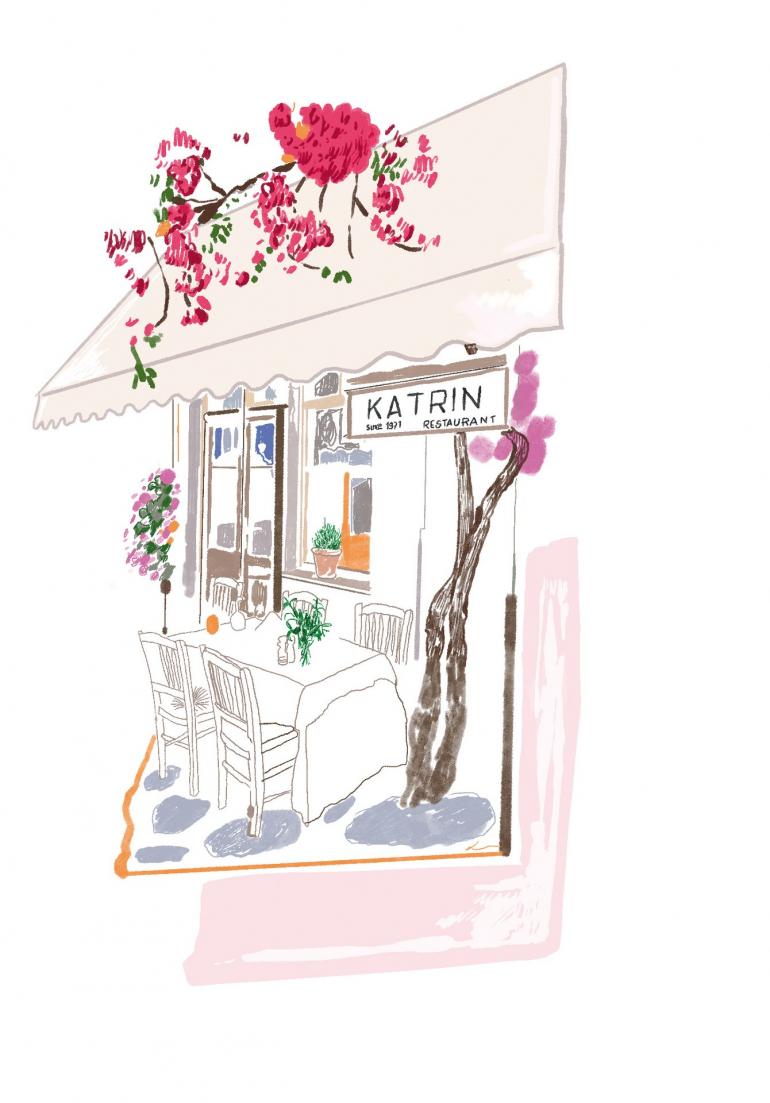 Illustrations by: ©️Fillipos Theodoridis
Image gallery