Mykonos in the 50s, as seen through the lens of the great American photographer and philhellene, Robert McCabe.
In a suburban house in 1930s New York City, Charles B. McCabe, the publisher of 'The New York Mirror', gave a camera to his son, Robert. The boy and his father spent endless hours in their basement darkroom developing photographs. Initially, Robert wanted to be a reporter. However, as he grew up, he shifted interest from journalism to photography. While studying English Literature at Princeton University (his dissertation was on Hellenic culture and its influence on Lord Byron), Robert and his brother Charles travelled to Greece in the summer of '54. They planned to stay fifteen days. However, their plans changed, and this "amazingly-beautiful corner of the world," as Robert remarked, did not release its hold on the two brothers until summer's end. "The sea was blue, the sky clear...It was very different from the suburb of New York where I lived," he recalled.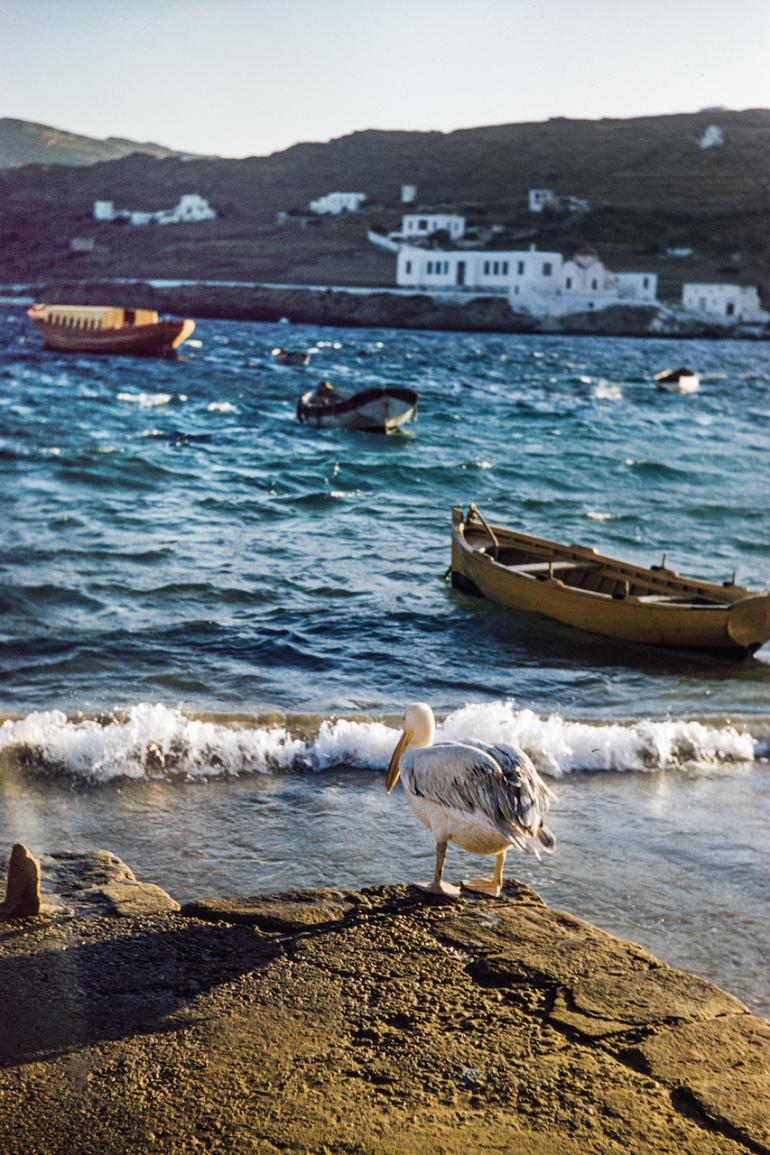 Robert was smitten by what he saw: a country yet unmarked by tourist traffic. He wanted to photograph Greece exactly as it was – untouched. According to him, "I felt as though I were discovering lost civilisations in the heart of the Amazon jungle." The following summer, Robert returned to Greece aboard a freighter. The audacity of his youth convinced the captain to allow him to work aboard the ship to cover the expense of his passage. That is, more or less, how Robert wound up on Mykonos, an island that, according to him, was "quiet, magical, with a single twelve-seater bus and an army of donkeys…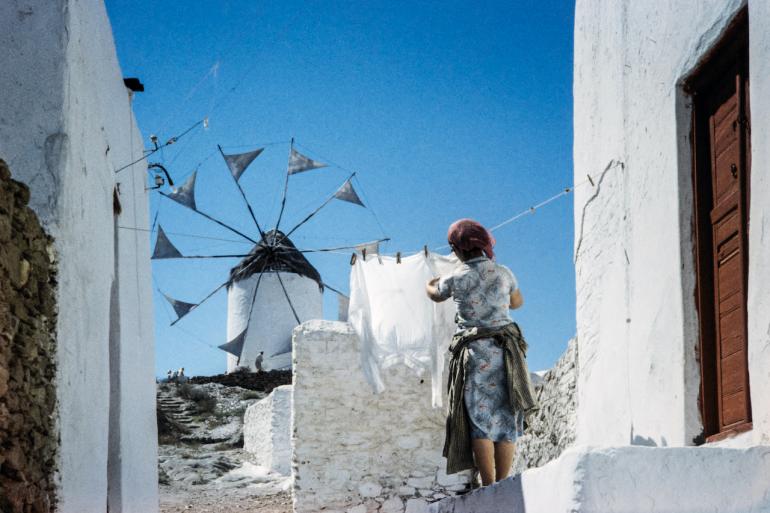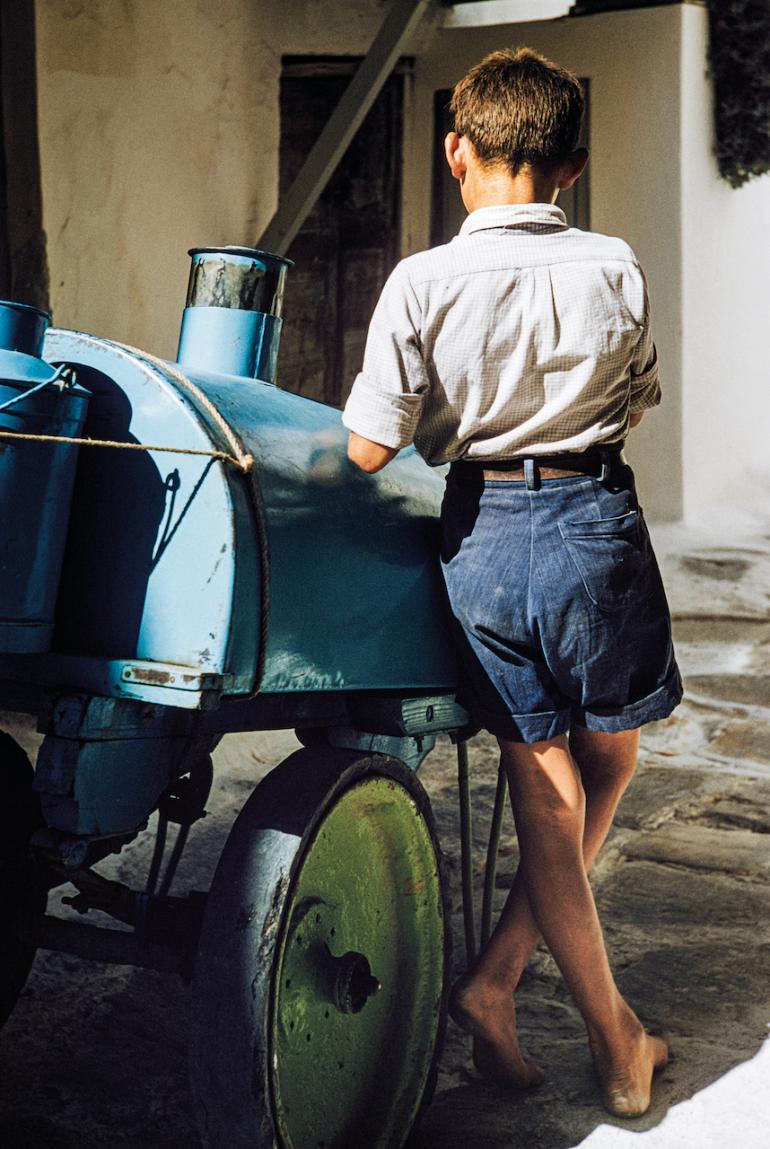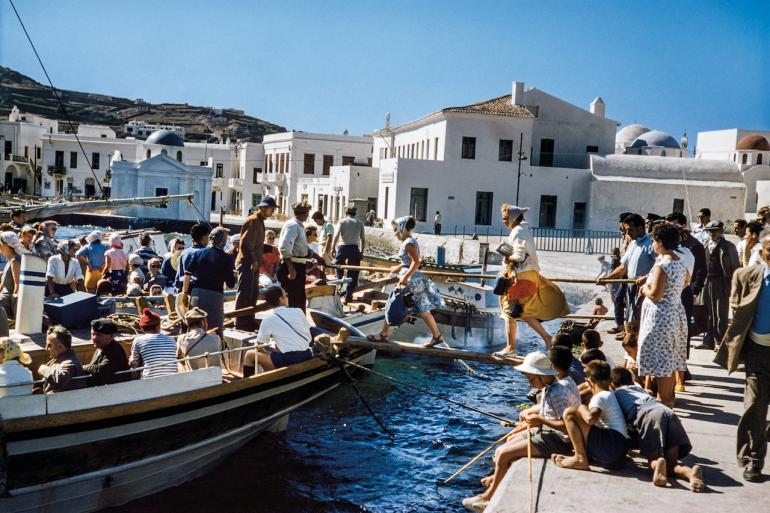 On the day I arrived, the island was hosting fifteen visitors or so." For young McCabe, Mykonos was equivalent to an "independent island principality" with its own culture, dances, songs, poetry, cuisine, textiles, architecture, and language. No matter how difficult it was to capture those elements through the camera's lens, he somehow pulled it off: sun-drenched fishermen, children at play, villagers revelling at saints-day celebrations, travellers aboard ships bound for other Cycladic isles, toiling women clad in black, street vendors with donkeys, weathered faces and warm smiles grace his images with vitality and sensitivity.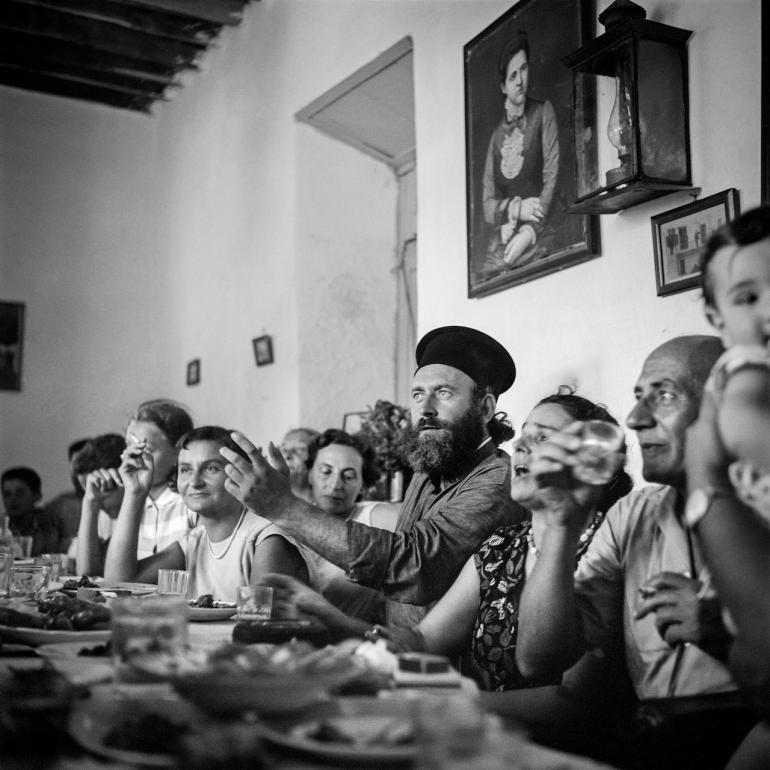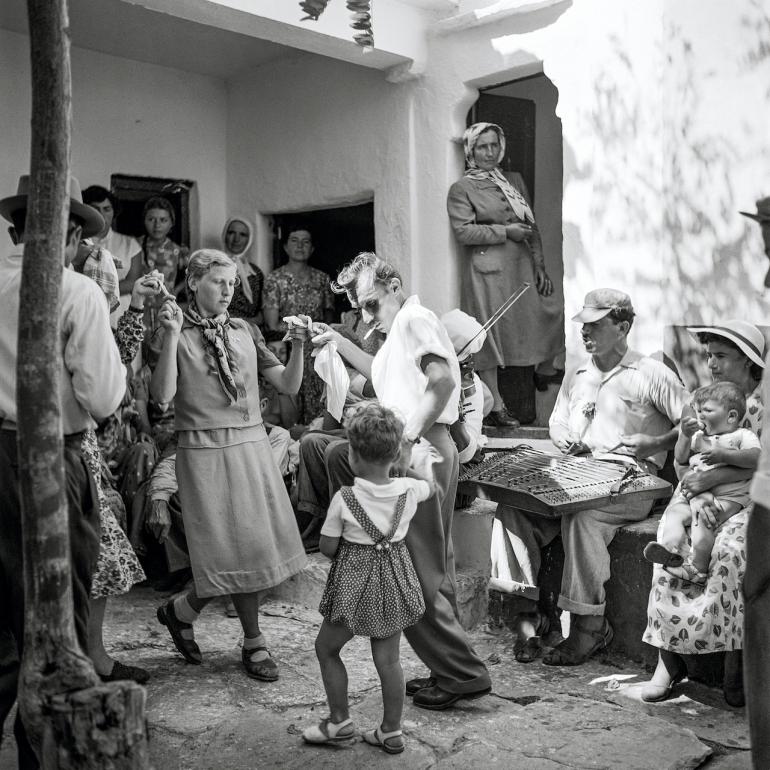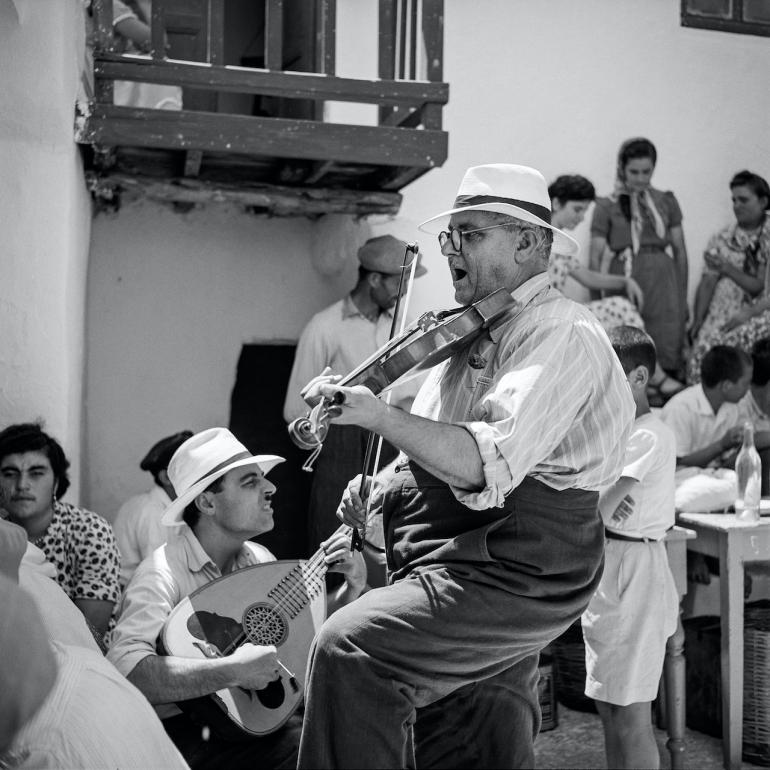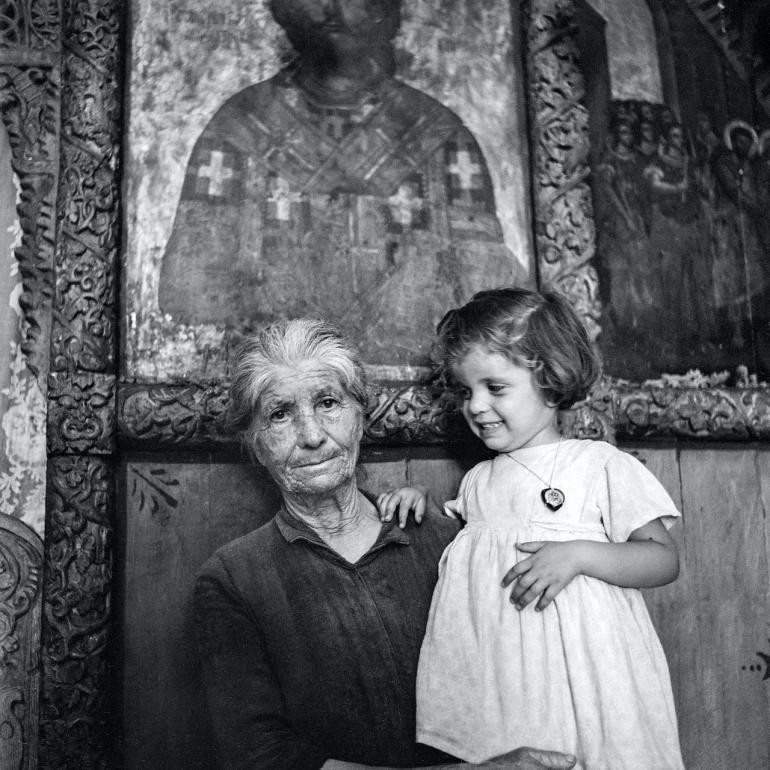 That is where the power of Robert's stunning photography lies: his uncanny ability to capture the essence of human life lived in the moment. Robert's need to continuously return to Greece became his way of life. Married to a Greek, the 88-year-old photographer received his honorary naturalisation in February 2020, bestowing his Greek citizenship.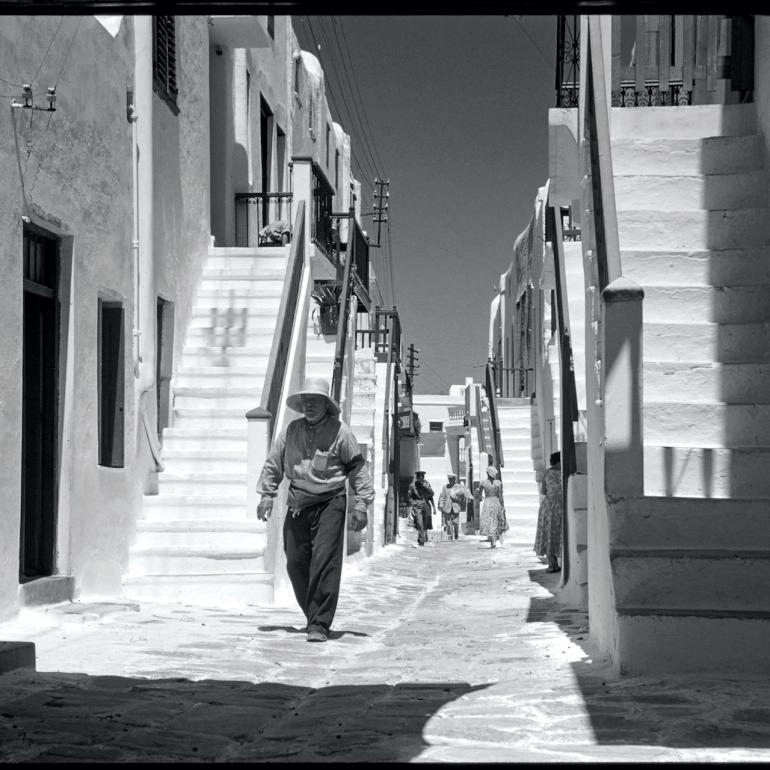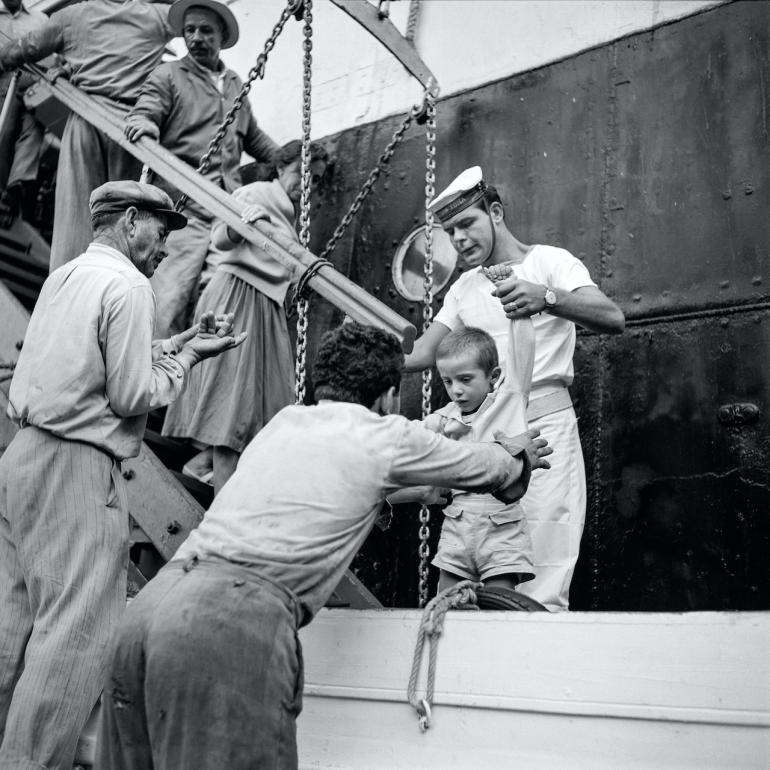 He has never stopped extolling the beauties of Greece, especially those that have remained untouched by time; "What's my favourite place in Greece? Any village on an island that doesn't have tourists, but does have a good taverna. Or an isolated bay with a shepherd's hut… To enjoy friends, food, landscapes and the Greek seas…"
TEXT :
ROMINA XYDA
PHOTOS :
'MYKONOS: PORTRAITS OF A VANISHED ERA'
BY AUTHOR ROBERT McCABE - PUBLISHED BY PATAKIS PUBLICATIONS