A feast for the senses nestled in the rocks.
The new Raw at the Wild hotel, a dinner-only restaurant, is an ode to raw delights as the name suggests. Blessed with a unique location nestled in the rocks, Raw offers seclusion and privacy, while simultaneously being the ideal place to enjoy a remarkable fusion of Mediterranean and Japanese flavours.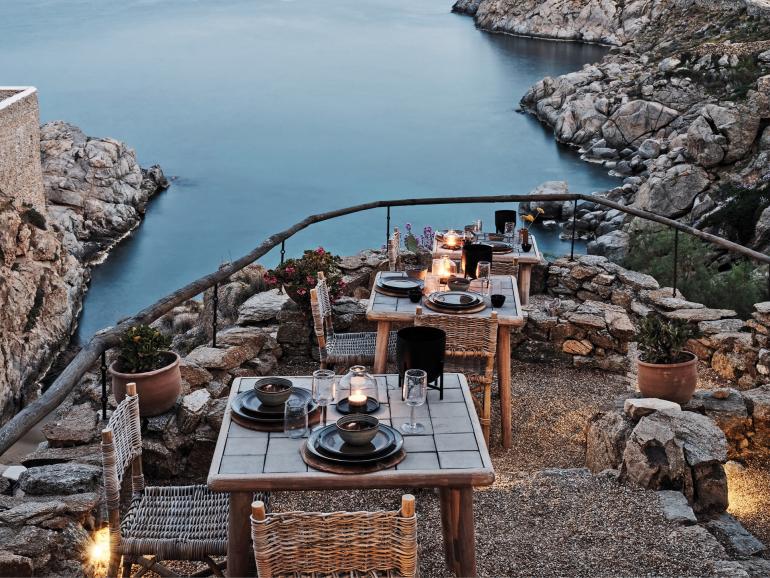 Tables for two, four or six are scattered on different levels, surrounded by the wildly-beautiful scenery and the inspiring views of the sea. The emphasis here is on fresh seafood, sourced daily by local fishermen, and the sushi masterfully prepared by Greek Japanese chef Kazouaki Sitamori.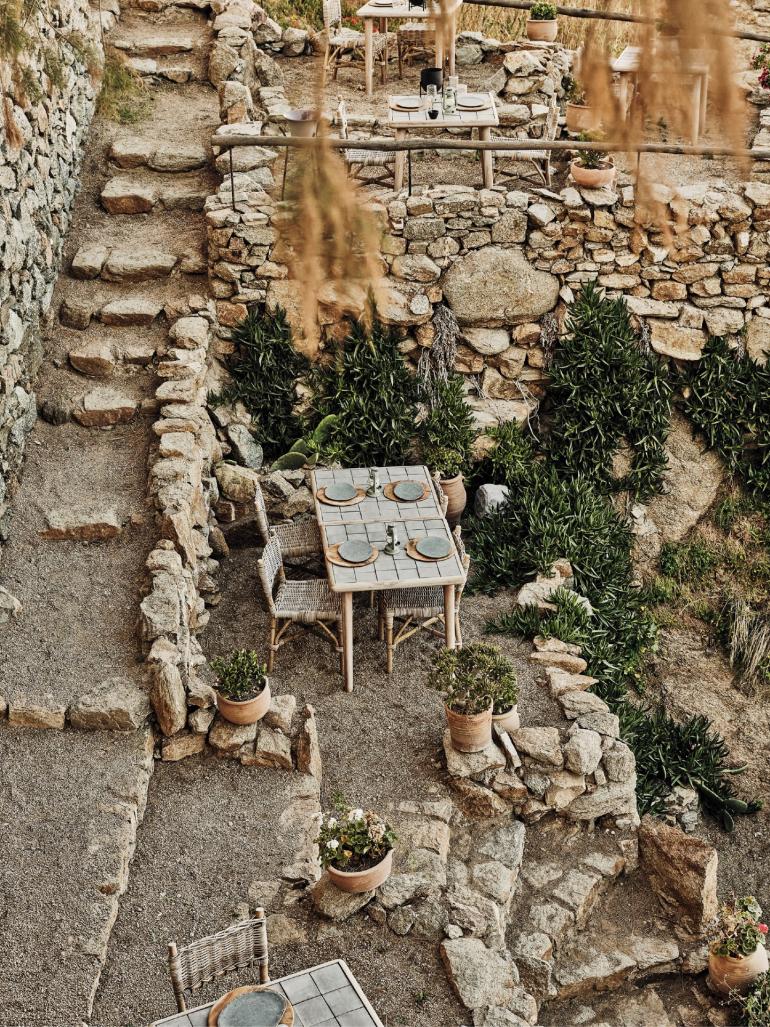 Indulge in the fresh spiciness of the Fisherman's Oysters, taste the Wild Ceviche, or select among a variety of sushi rolls and sashimi. Finally, pair your dinner with sake and expertly prepared cocktails or with wines from the curated wine list for an epicurean feast.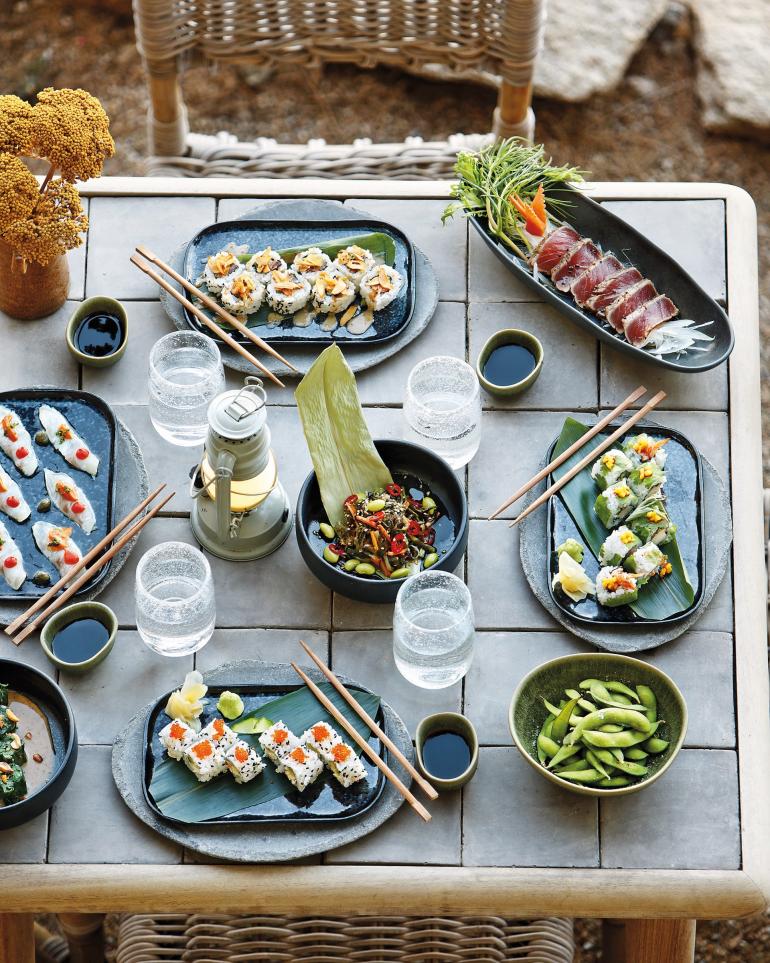 Note: Τhe creative salads include vegan choices prepared by guru-vegan-chef Danae Tsekoura.
Don't miss the divine desserts – they are worth the sin.