Thessaloniki, Greece's second largest city and one of the most important cultural, historic and financial centers in the Balkans, has been nominated several times with major European awards and titles and hosted international events of great importance.
Thessaloniki's gastronomic origin can be traced back to both the sea and land activity, as well as to the city's key geopolitical location where European modernity meets Eastern tradition. Thessaloniki has been part of the Hellenic, Roman, Byzantine and Ottoman empires, this long-lived heritage flourished in the depths of the centuries offering to the modern city a multicultural character.
The city welcomed Sephardic Jews fleeing the Spanish Inquisition, but also Armenian and Arab traders, Slavs and Greeks from surrounding rural areas, refugees from Asia Minor, Greeks of the Black Sea Basin and migrants from elsewhere in the Balkan. Each of these communities, over the centuries, has added their own ingredients, recipes, and influences on the city's gastronomic melting pot. Few cities can boast of such a complex mix of flavors and aromas emanating from the cooking pots of its different ethnic communities settled there over the centuries.
Additionally, Thessaloniki's geographical location is blessed by a flourishing natural environment providing all the basis for a healthy Mediterranean diet. The Gulf of Thermaikos and the Aegean Sea around the Halkidiki peninsula provide fresh fish and seafood, while the hinterland's rivers deltas provide a nutrient rich environment. The city is surrounded by farmlands, vineyards and grazing pastures so fresh fruits, vegetables, high quality meat and dairy products don't have to travel long to reach urban markets and customers' plates.
Simultaneously, Thessaloniki is a contemporary, vibrant and creative city. A flourishing gastronomic scene is always happy to experiment, thanks to the young, well-travelled and skilled generations of chefs and talented entrepreneurs who possess the culinary know-how with shared enthusiasm and fresh ideas. As a result of that, there are many options to fulfill your appetite from street food and traditional Greek tavernas to international cuisine and fancy restaurants.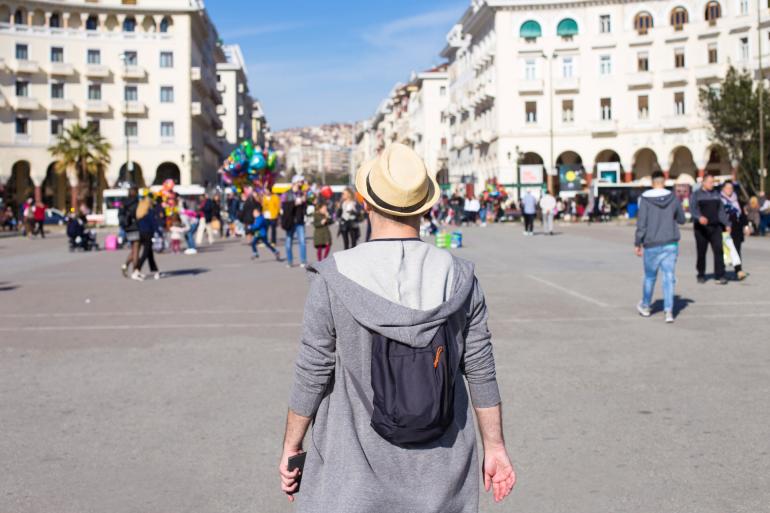 Some of the most well-known local dishes are rice with mussels, stuffed vine leaves with dill & spearmint, charcoal grilled sardines, stewed pork with leeks and celery, stuffed squid with rice and raisins, stuffed peppers with minced meat and rice, Greek beef stew with orzo pasta & nutmeg, moussaka, patsas (tripe soup) with mashed garlic & chili flakes, cod which create a unique culinary repertoire, best enjoyed with a generous glass of local wine. The local desserts are indisputably delicious, among the most famous are semolina halva, tsoureki, bougatsa, trigona panoramatos, loukoumades, and syropiasta. while the favorite breakfast snack of the locals is Thessaloniki's koulouri.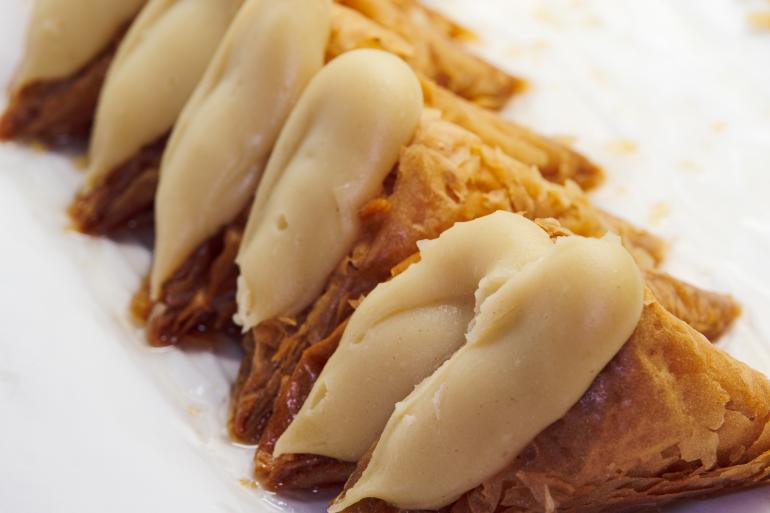 Thessaloniki is also a "youth capital" as it welcomes about 150000 university students each year, and a great academic and research hub with more than 5000 researchers and is an emergent and very promising creative capital city, in the sectors of design, music, art and literature.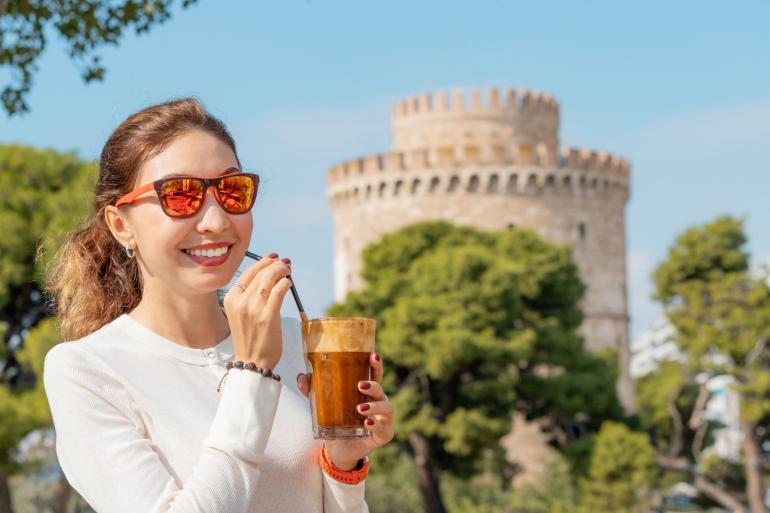 Moreover, Thessaloniki's cultural heritage is rich in archaeological sites and monuments, fifteen of which are listed as UNESCO World Heritage Sites. Along with its vast historical heritage, Thessaloniki is the proud host of various creative and cultural events with an international presence that have significantly increased during the last years. Thessaloniki's International Film Festival and Documentary Festival, the annual "Dimitria Festival", Thessaloniki's Biennale of Contemporary Art, Thessaloniki Food Festival – among others – highlight the city's cultural and creative identity.
Image gallery