The City's Historic Flea Markets
Fresh, bustling and fun, a different world comes to life every day in the historic markets of Thessaloniki.
In 1922 Eli Modiano built the Modiano Market in the centre of the old Jewish quarter. Two arcades with characteristic gabled frontage and glass roofs run the length of the square at the junction of Komninon and Vlali Streets. In the past, the arcade at the south end of the market sold cheese and cured meats. The arcade at the north end sold fruit and vegetables. In the centre of Thessaloniki is Kapani, the oldest open-air market in the city. Under Turkish rule, it was called the 'Oun Kapan', meaning the 'Flour Market'. Goods and foodstuffs of every sort were sold in the streets. The ground floors of two-storey buildings were occupied by businesses, the upper floors by workshops.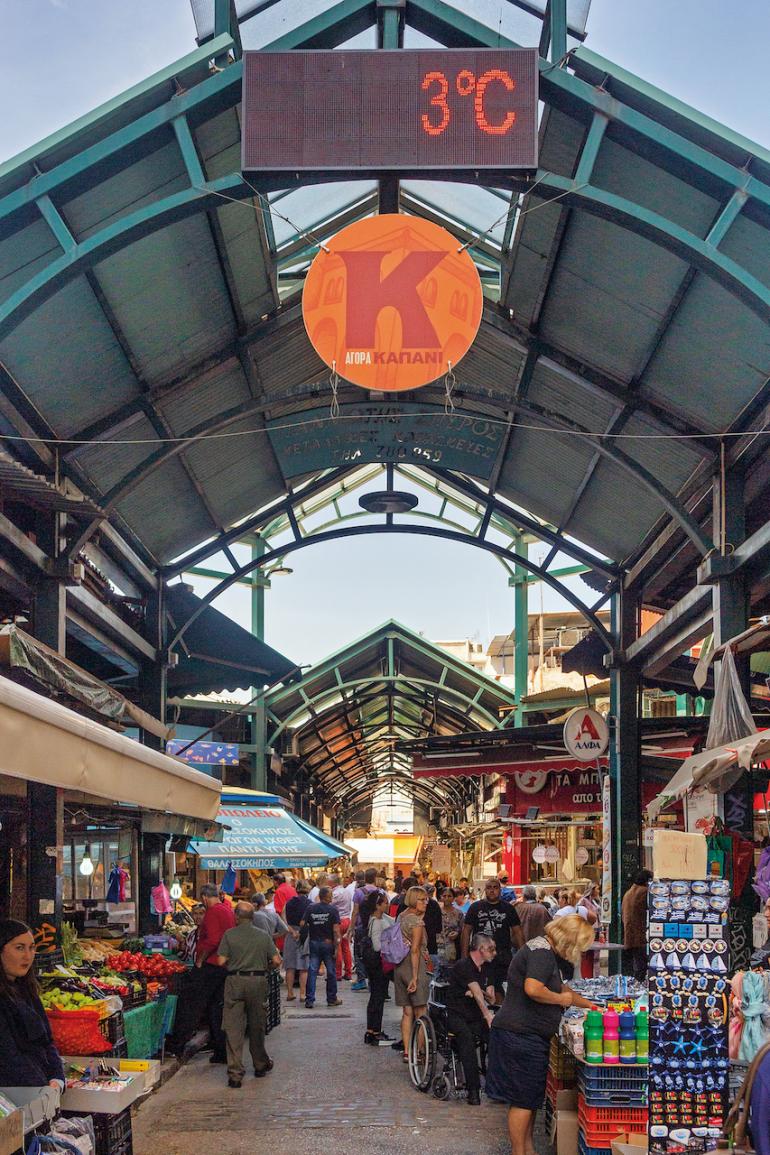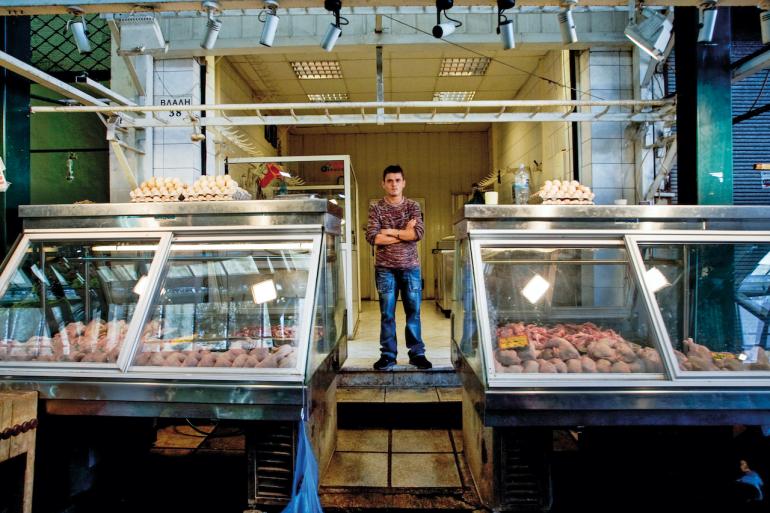 Today, Kapani is an area incorporating the butcher shops of Vlali Street, the shops of Chalkeon Street (once known for coppersmithing), and the clothing stores on the streets of Spandoni and Solomou. The Streets of Askitou and Menexes smell like fresh fish and the sea. Hidden away is the covered market where fishmongers display their gourmet catches on beds of ice, and where butchers specializing in tripe and trotters ply their trade. Kapani burnt down twice in 1889 and 1917 and was dealt further blows by the earthquake of 1987. Nowadays, what used to be Kapani is the 'Vlalis Municipal Market'.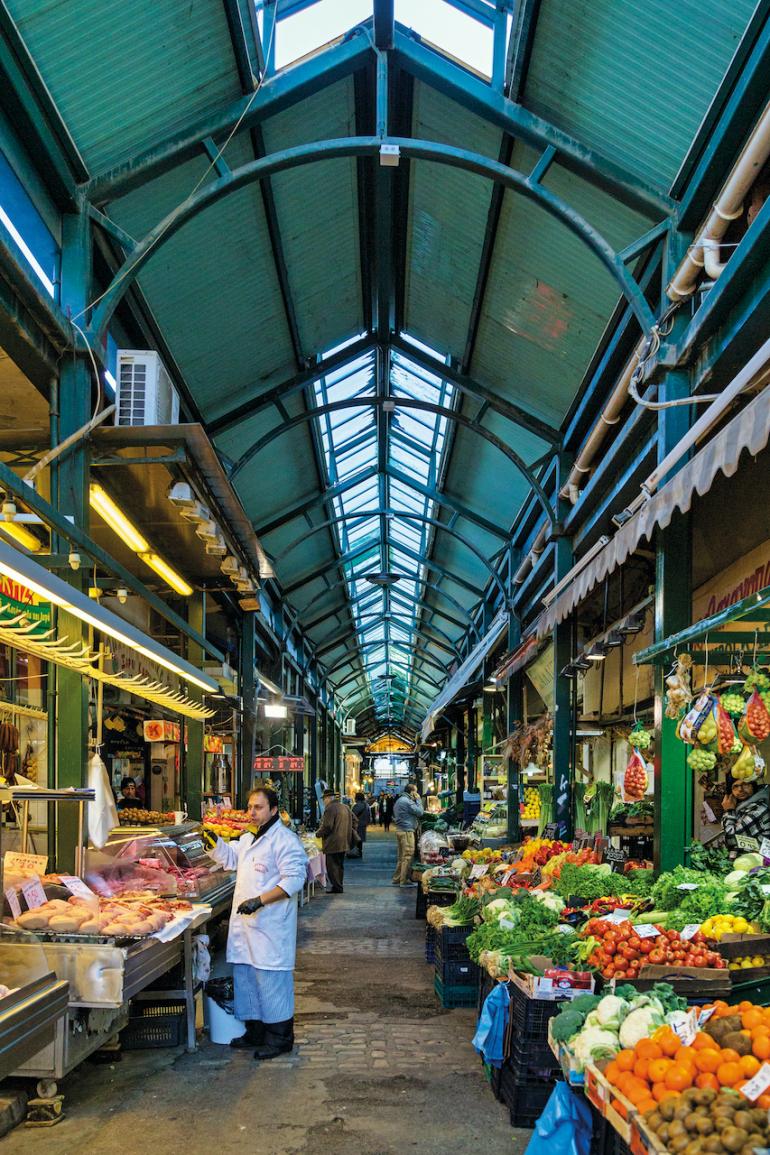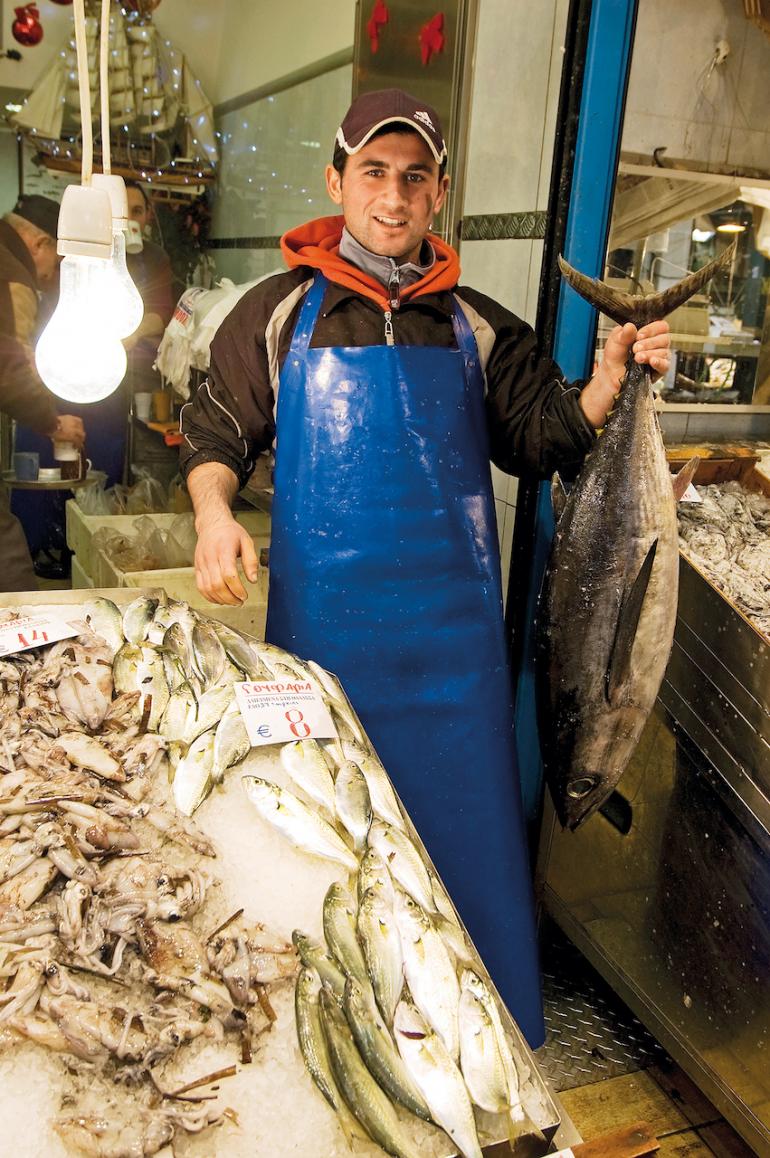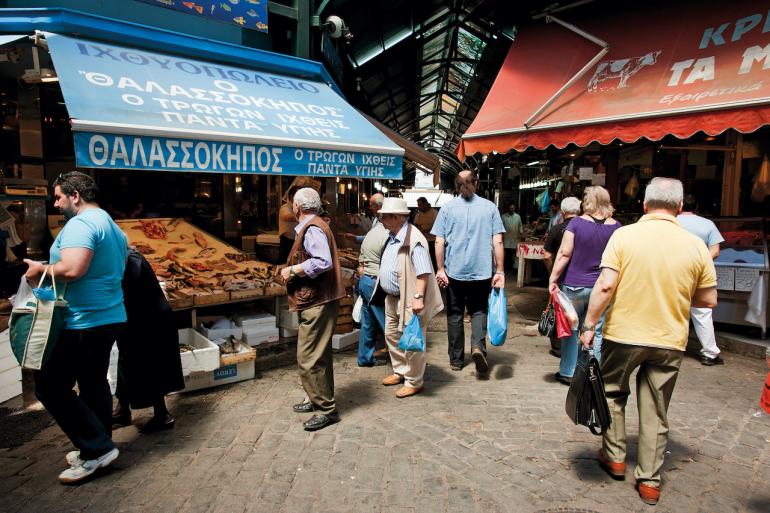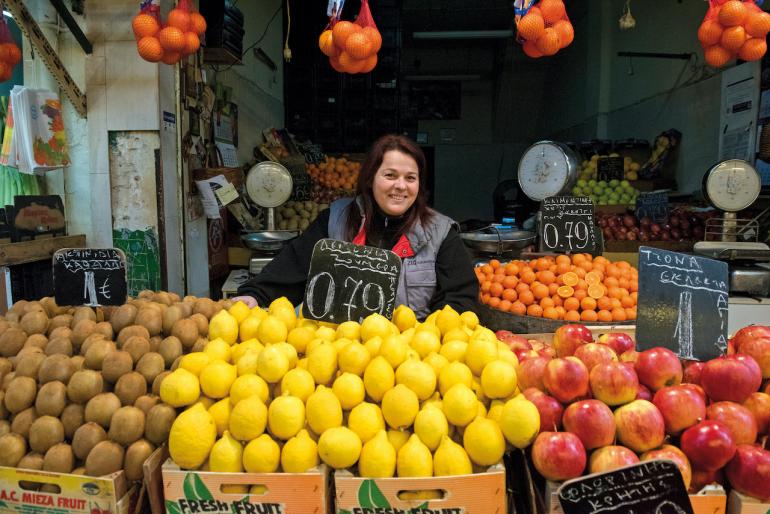 Next to the 16th-century Yahudi Hamam outside of Modiano, the area of Louloudadika (flower market) is fragrant with blooms. In the area of Athonos Square is Vatikioti Market, one that is positively abuzz with life: the tavernas, shops, ateliers and occesional grocers packed like sardines within a labyrinth of alleyways. Here, everything is enticing: fresh legumes and pickles, Dolmades (stuffed grape leaves) and salted fish, bread and phyllo pastries, nuts and raisins, fresh flowers and antiques. It is necessary to take respite amongst this locale's colour and constant activity.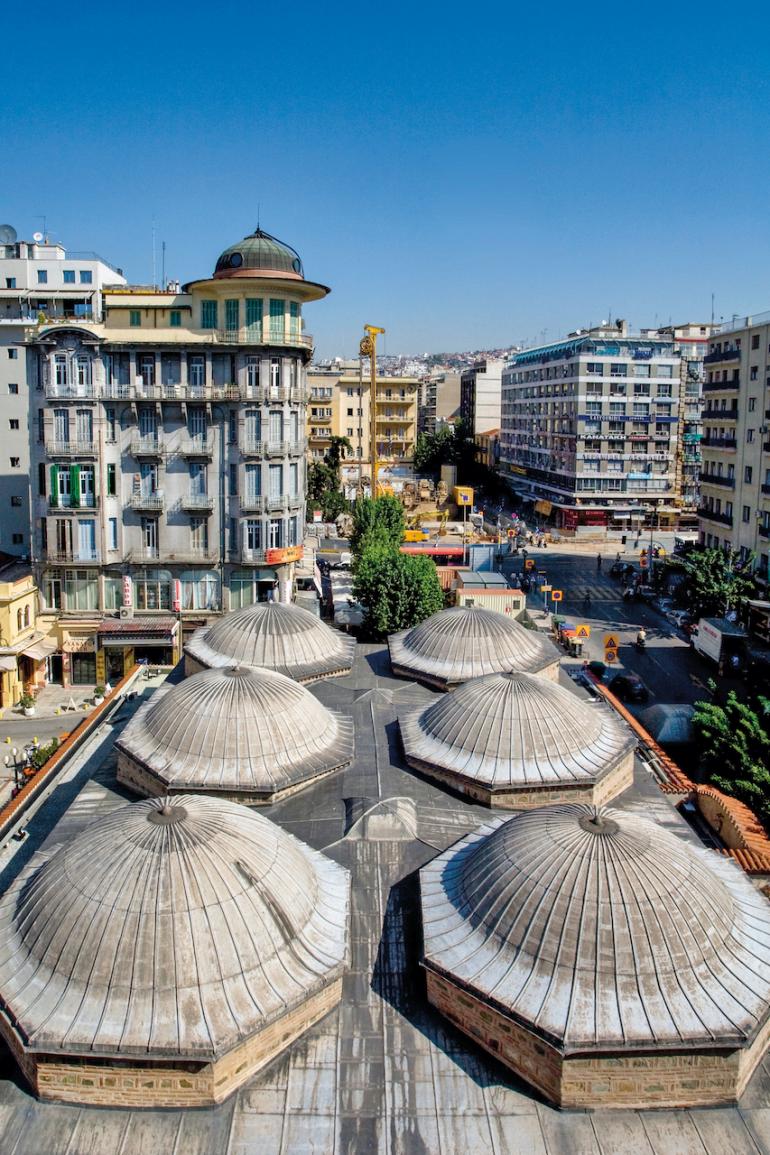 Try one of the little tables outside of Mitsos restaurant. Though small, the flavours and aromas of their meze and spirits are anything but. Pair varieties of tsipouro with meze such as dolmades, octopus and cuttlefish Soutzoukakia (formed balls of minced fish), fava with squid, and that is for starters – enjoy! The setting is intimate (if not a bit squeezed), and your fellow diners will soon become your confidants.
Eventually, all conversation is overtaken by the music and revelry of wandering musicians and crowds who transform the square into a celebration fit for Dionysus. Then, an unprecedented sense of contentment fills the cobbled streets and becomes a feast for the senses conveying the true spirit of Thessaloniki.
TEXT : ELENI PSYHOULI  |  PHOTOS : ALEXANDROS AVRAMIDIS & PERIKLES MERAKOS