How many images, aromas, flavours, and emotions can one place contain? In the case of Thessaloniki, innumerable!
Every comely corner of Thessaloniki oozes history, unassuming grandeur and simplicity. As I walk the streets from one end of this storied metropolis to the other, pausing here and there to take photographs and sample local foods, the neighbourhoods blend together as one. From the incomparable views of the medieval fortress in Ano Poli (Upper Town), I begin the day with coffee in one of the city's most nostalgic areas. Mansions influenced by Macedonian architecture, narrow cobbled streets and traditional tavernas are a stone's throw from UNESCO World Heritage Sites.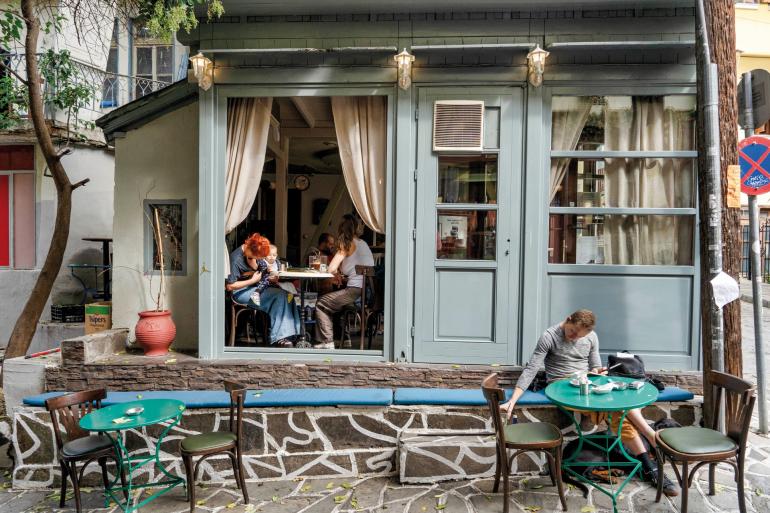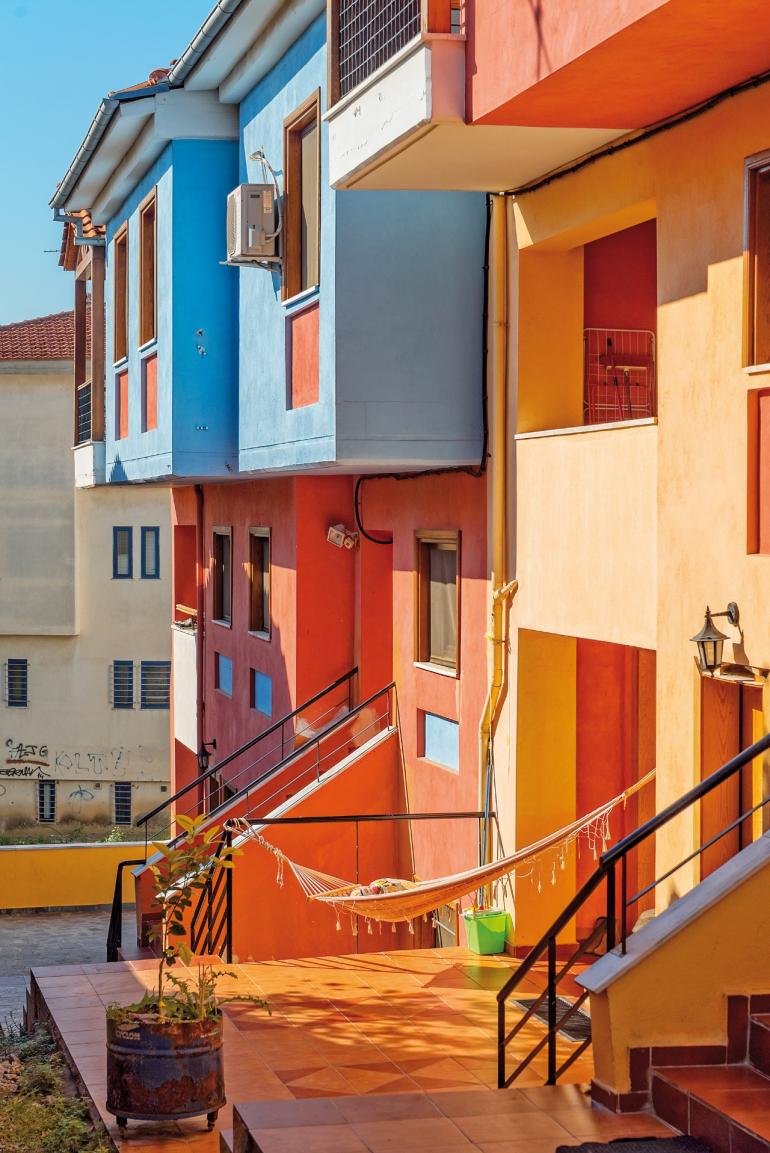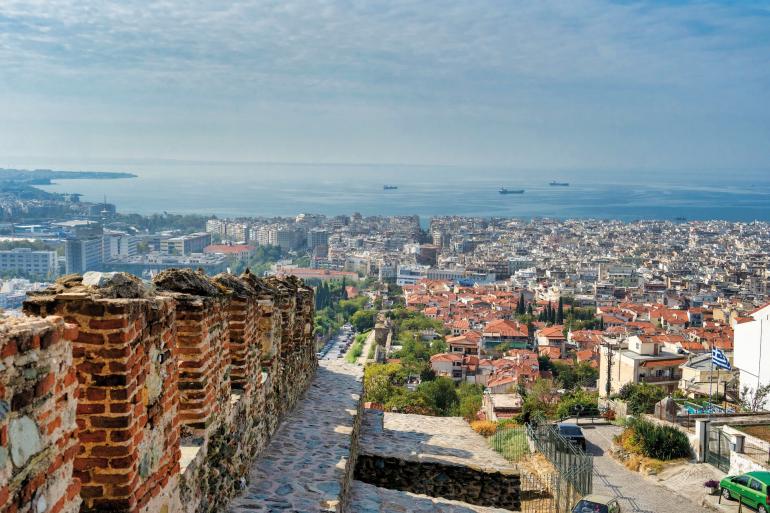 The Eptapyrgio (Yedi Kule) of the citadel and Trigonion Tower give a sense of walking through an immense, open-air museum. I make my way down to Rotonda, Melenikou and then finally, Navarinou Square, the university students imparting it with a youthful aura. As any local will testify, most rendezvous in the city occur beneath Kamara. Replete with quaint shops, cafés and bookstores, the ruins of the Roman-era palace complex balances with a modern, trendy flair.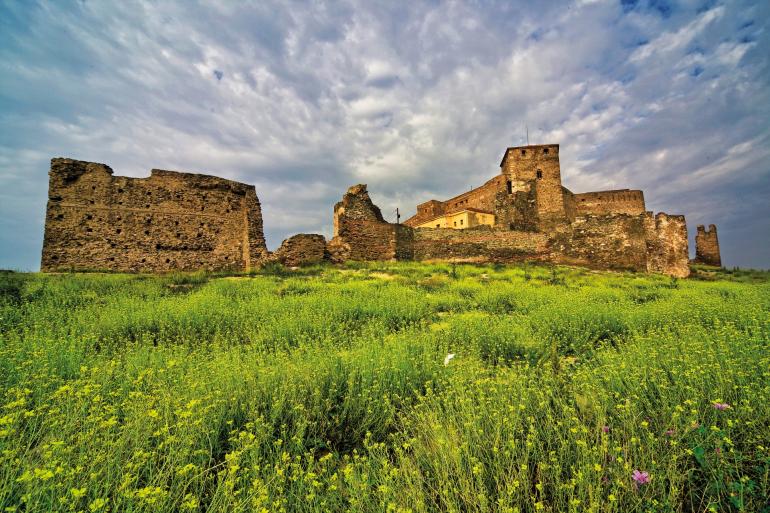 I continue to Aristotelous Square to take in its cosmopolitan air and view of the sea. Redesigned by French architect Ernest Hébrard following the catastrophic fire of 1917, the square today is lined with impressive, concave buildings while the heart of the Thessaloniki Festival beats at the oft-visited 'Olympion'. I continue directly to the markets of Modiano and Kapani for shopping of every kind. Their mouthwatering aromas whet my appetite. The locals' rich culinary culture and temperament impart a unique pulse to the markets. Nearby, the colourful open-air flower market, Louloudadika, and the 16th-century Yahudi Hamam (bazaar) often host film productions and cultural events. I finally wind down with a walk on the Paralia (Seafront). The glorious statue of Alexander the Great, the 'Umbrellas' and their sculptural elegance, and the iconic White Tower are guaranteed shoo-ins for hits on Instagram.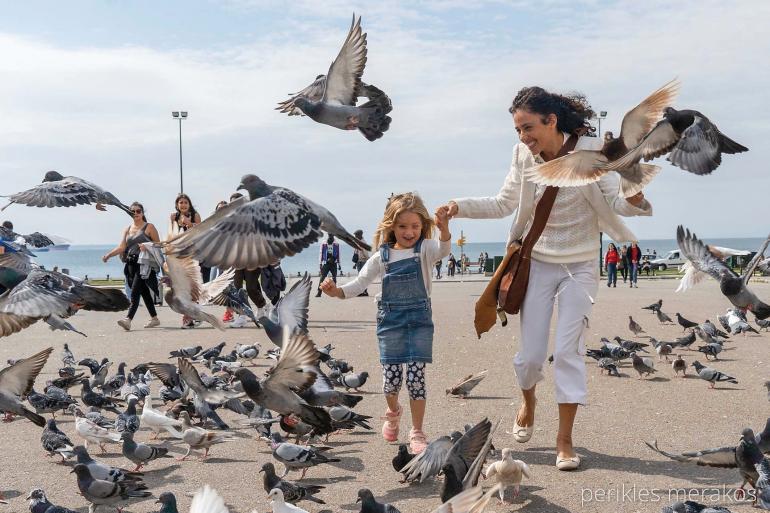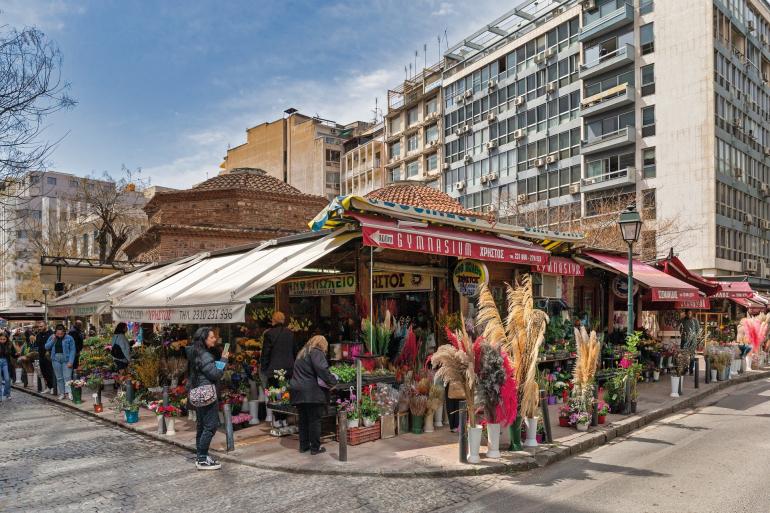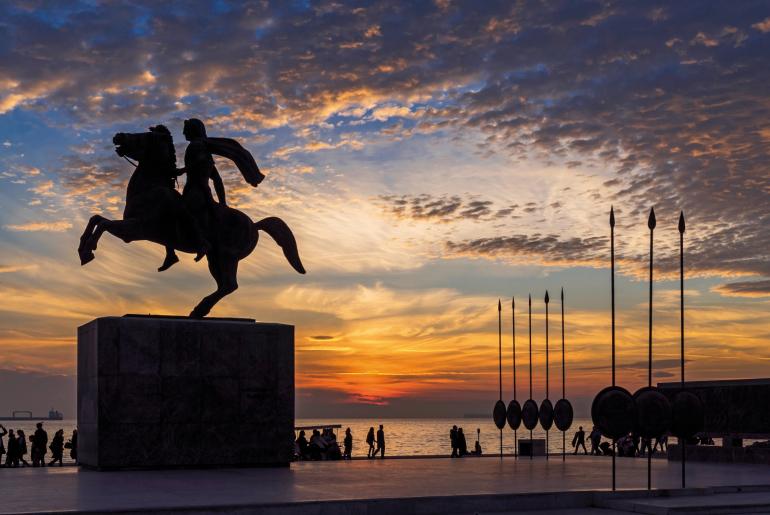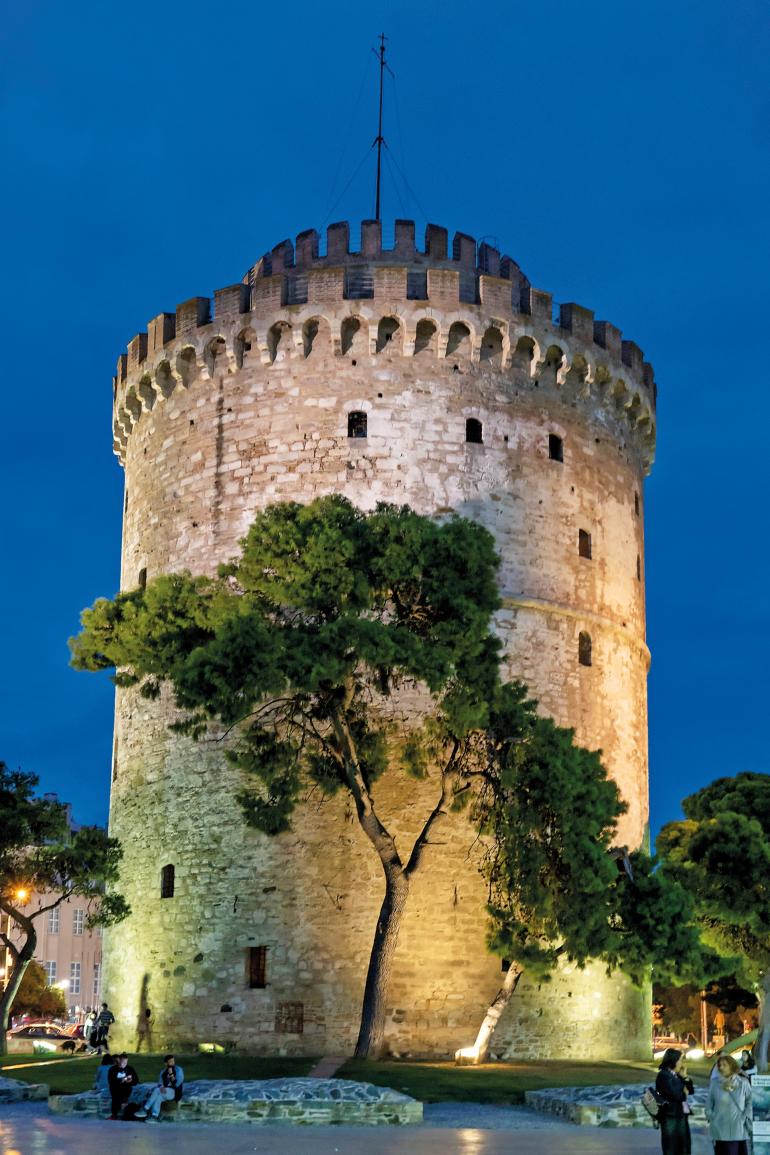 Boating in Thermaikos Bay in spring and summer offers stunningly romantic views of the seafront, the city and its fortress above. I pause at the award-winning, centuries-old port harbouring modern museums and facilities for cultural events. At day's end, entertainment be-gins at Ladadika and Valaoritou. Once a neighbourhood full of cottage industries and warehouses, Ladadika is now crammed with cafés, restaurants and bars. Valaoritou has long shed its old textile shops to don finery attracting a young crowd who appreciate good music and the best cocktails in town. Wandering, I admire the Catholic Church, the State Odeon and Stoa Malakopi. I step in rhythm with the grooving beats thumping the air, forgetting my notes to surrender entirely to the city.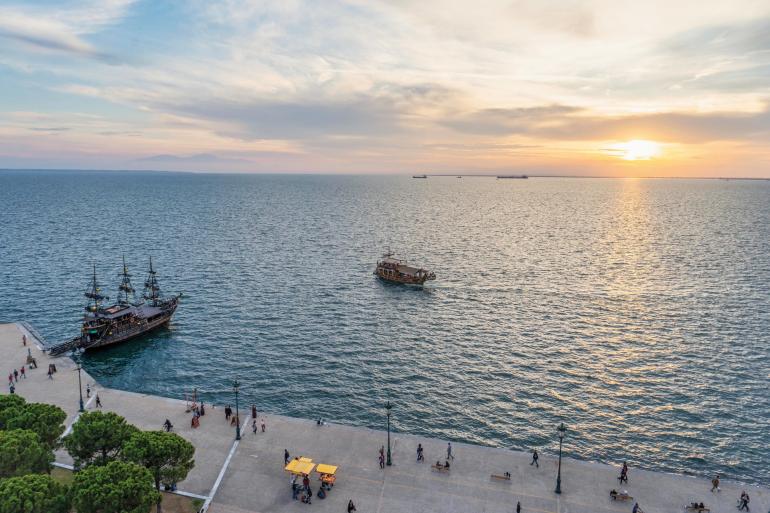 __________________________________
TEXT : GEORGIA DRAKAKI
PHOTOS : PERIKLES MERAKOS