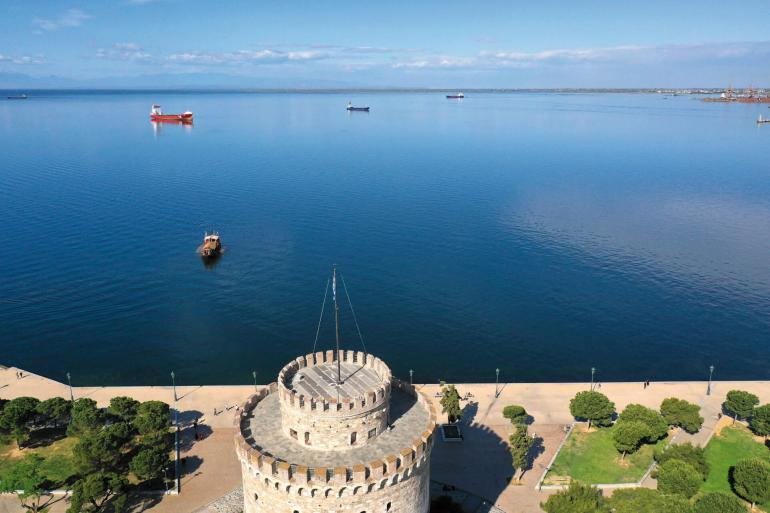 If asked to describe Thessaloniki in one word, most would say, "the waterfront". This is understandable, as there are more than 3.5km of serviceable waterfront that takes advantage of the natural beauty of the city. One encounters these elements in the landscaped area of Nea Paralia, but there is still 1.5km of unique beauty from the White Tower to the port.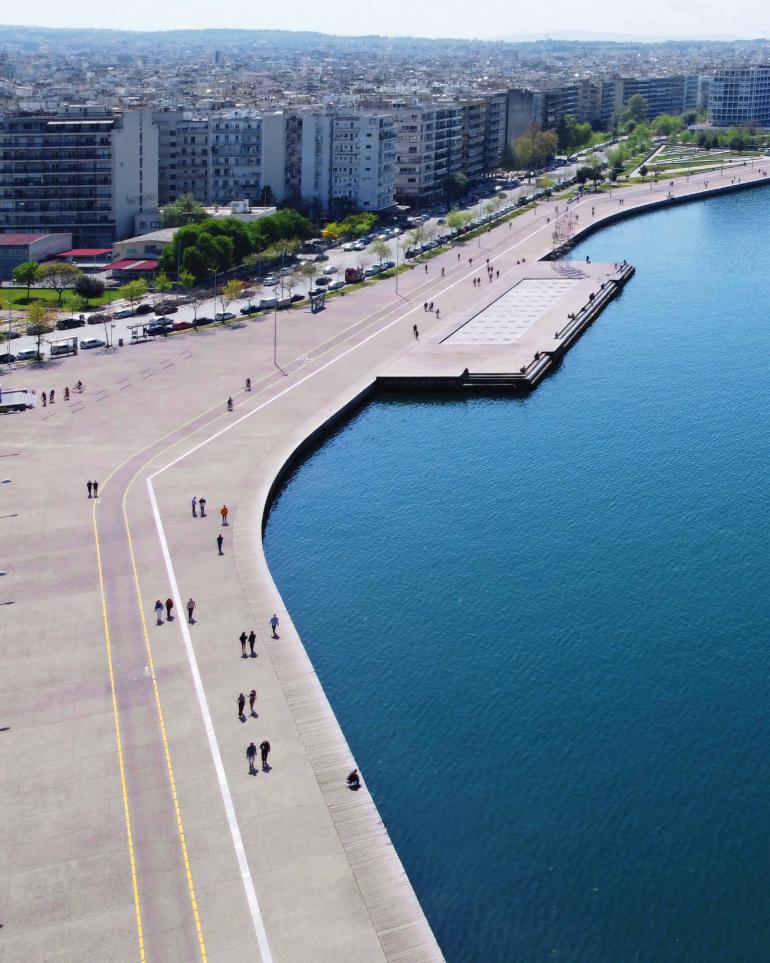 Thessaloniki's waterfront is one of the most emblematic attractions. Most people consider the port as the place to begin a walk. However, they are mistaken. In our opinion, Thessaloniki Concert Hall, in Nea Paralia, should be where one begins their journey. From there, walk until the Navy destroyer Velos is in view. Anchored along the coast, this historic vessel is one of the few WWII warships of its kind in existence today. Take advantage of the guided tour, and bring your camera! Further down is the Garden of Roses where you can find the kiosk, Heartbeat. Pause here to sip on a delicious iced coffee while enjoying the views of the Aegean. If you're observant, you may have already discovered the designated cycle path that extends the length of the waterfront. Bicycles, including a popular four-wheeled variant, perfect for families or groups of friends, are available for rent near the Sailing Club. Walk or cycle to the famous 'Umbrellas' of Zongolopoulos, a stainless steel sculpture that you can explore, move between and be photographed with. It's worth mentioning that, before coming to Thessaloniki in 1997, the sculpture was first presented at the 45th Biennale in Venice, in 1995.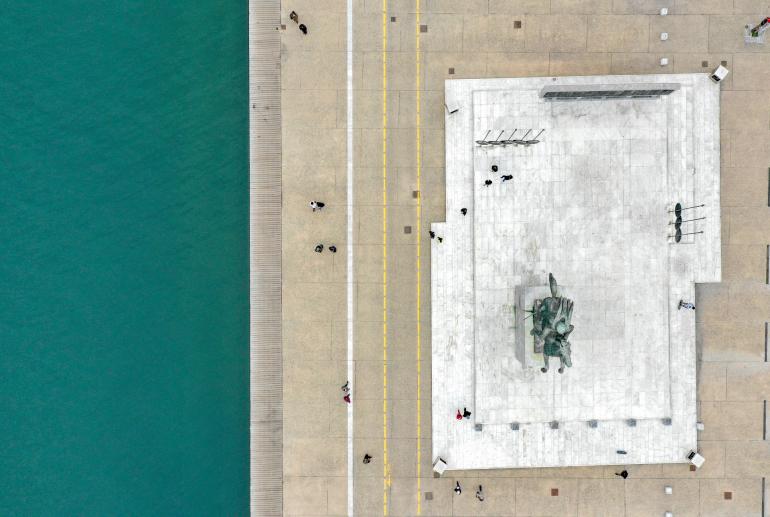 Continuing on, you'll come across the Statue of Alexander the Great, the work of sculptor Evangelos Moustakas. Shortly thereafter, you'll have the opportunity to admire the White Tower or, as Christians once referred to it, 'The Tower of Blood'. Today, the tower functions as a museum of history and is one of the city's main attractions.

In the remaining 1.5km up to the port of Thessaloniki, you'll encounter the MOMus-Museum of Photography. The museum's mission is to study, promote and educate the public on the art of photography. After your visit, if you're in the mood, there are plenty of places on your route to stop for cocktails, and many opportunities to admire green parks and views of the sea along the way. Speaking of views, one of the most incredible is the mountain peak of Olympus, the ancient home of the Greek gods.
Images ©️Katerina Katopis - Lykiardopoulo
Image gallery