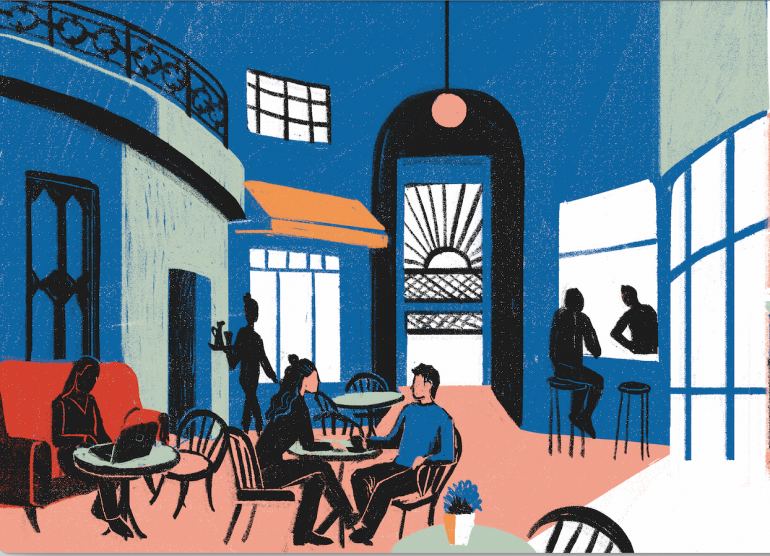 Thessaloniki, the second-largest city in Greece, continues to stand out for the creativity of its residents. The people have beautified the historical streets and neighbourhood squares, imbuing them with vibrant and youthful energy day and night. Every step brings you closer to some small treasure tucked away into the city's nooks and crannies, all waiting to be discovered. Below are some noted locales where the pulse of Thessaloniki beats loudest!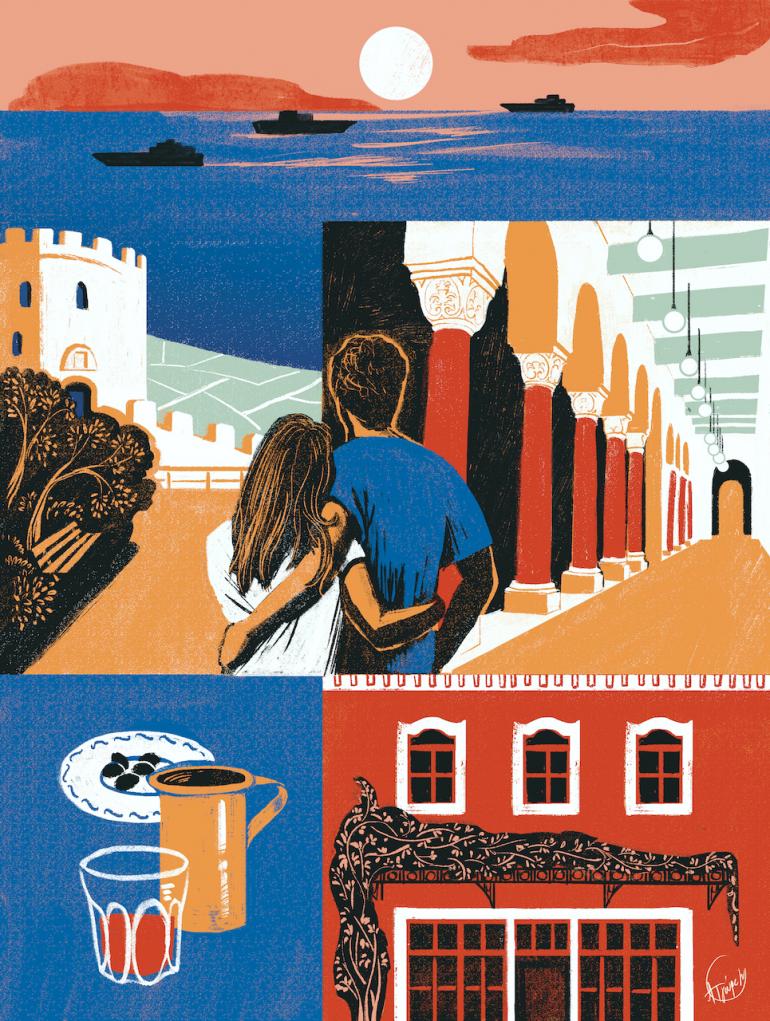 VALAORITOU
In recent years, Valaoritou Street has become increasingly popular with the city's residents. The scene is an eclectic mix of traditional and modern shops, pubs, bistros, and promenades sprinkled with colourful, atmospheric bars and nightclubs. Like similar neighbourhoods in some of the most progressive cities in Europe, Valaoritou is inclusive of everyone.
LADADIKA
Ladadika, the neighbourhood that never sleeps, is Thessaloniki's most famous, and offers something for everyone. From high-end gastronomy to Prohibition-era speakeasies, old school ouzo joints, Irish pubs and wine bars where staff offer blankets to those who wish to imbibe outdoors. It's also a residential neighbourhood of picturesque, two-storey houses and colourful shops lining its narrow, paved streets. Close to the sea, there's always a gentle breeze.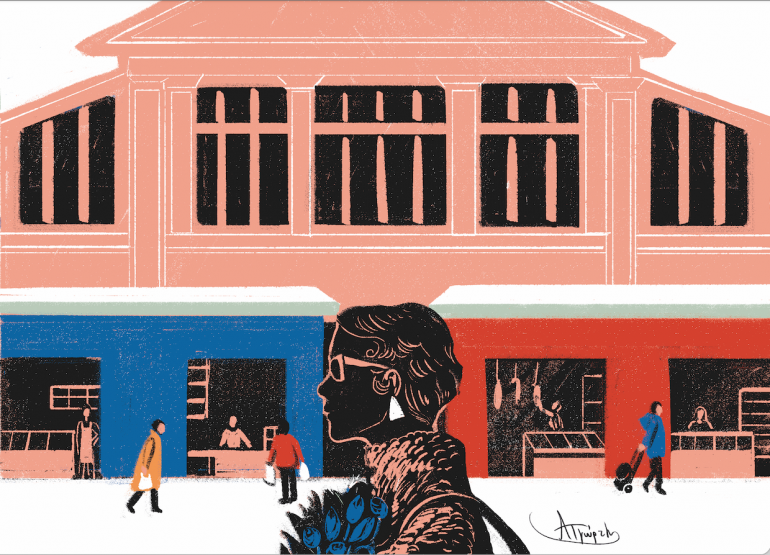 NAVARINOU SQUARE
The neighbourhood of Navarinou has roots in the Roman period and is the most historic part of Thessaloniki. Today, it is the haunt of some of the city's most creative spirits: musicians, street performers and artists – all inspired by the vibrancy and deep history connected with the square. Neoclassical cafés, old-school bookstores with hidden treasures, and basement art galleries are the highlights in Navarino.
PROXENOU KOROMILA
Proxenou Koromila, a street in the city centre, has changed identities many times over the years. From the red-light districts of the 60s, and the legendary nightclubs and discos of the 80s, to the name brand clothing chains of the 2000s, and the gastronomic hotspots and stylish cafés of today – this neighbourhood has seen it all. The Museum of the Macedonian Struggle, located next to one of the most historic schools in the city, is a must.
TEXT : Efthimis Kalfas | ILLUSTRATION : ANNA TZORTZI
Image gallery