For every advantage, there is a disadvantage. This is true of multicultural Kavala. For centuries, its geographic location made it a crossroads between East and West. Because of this, Kavala has witnessed its fair share of conquerors and diasporas. The Byzantines, Ottomans, Greeks and other foreign refugees have come and gone; all have left their mark on the city.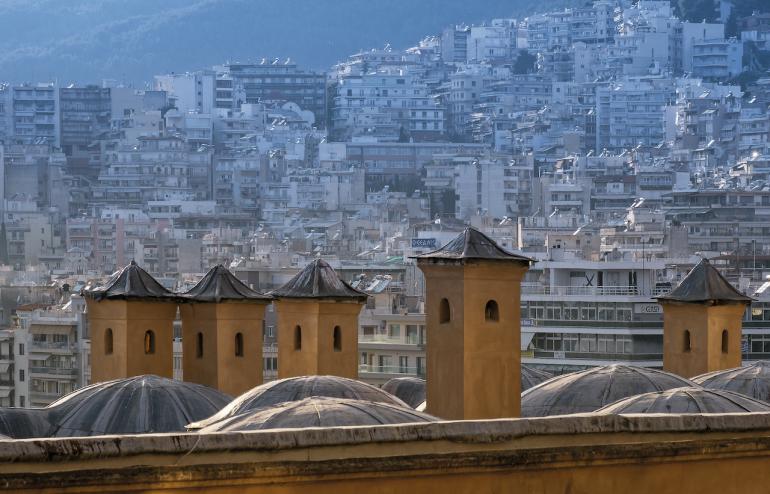 In the Old Town (Panagia Peninsula) of Kavala, history is palpable. It lies thick in the cobbled streets, homes, the Imaret (public soup kitchens), the gardens of Pasha Mehmet Ali, the konaki (house) of Halil Bey, the Castle and the church of Panagia overlooking the sea. All serve as constant reminders of the past. A stroll through Old Town is nothing short of a journey through splendour. Oldtime Kavala blends harmoniously with modern buildings and businesses, apartment blocks, city squares and monuments.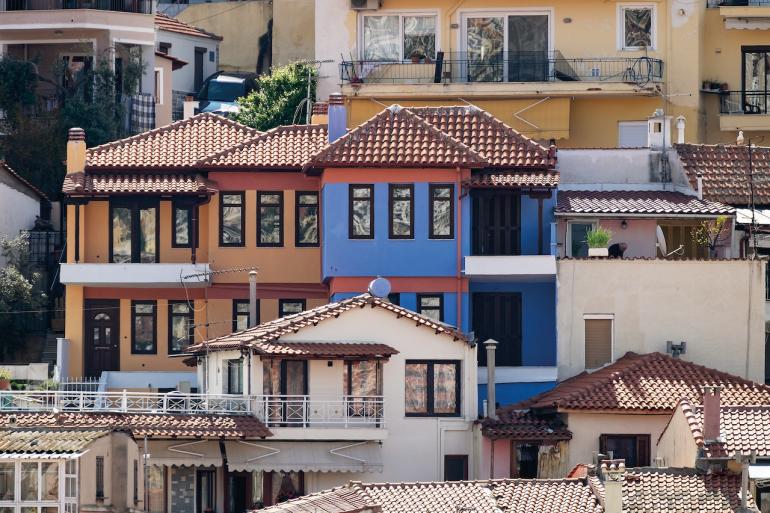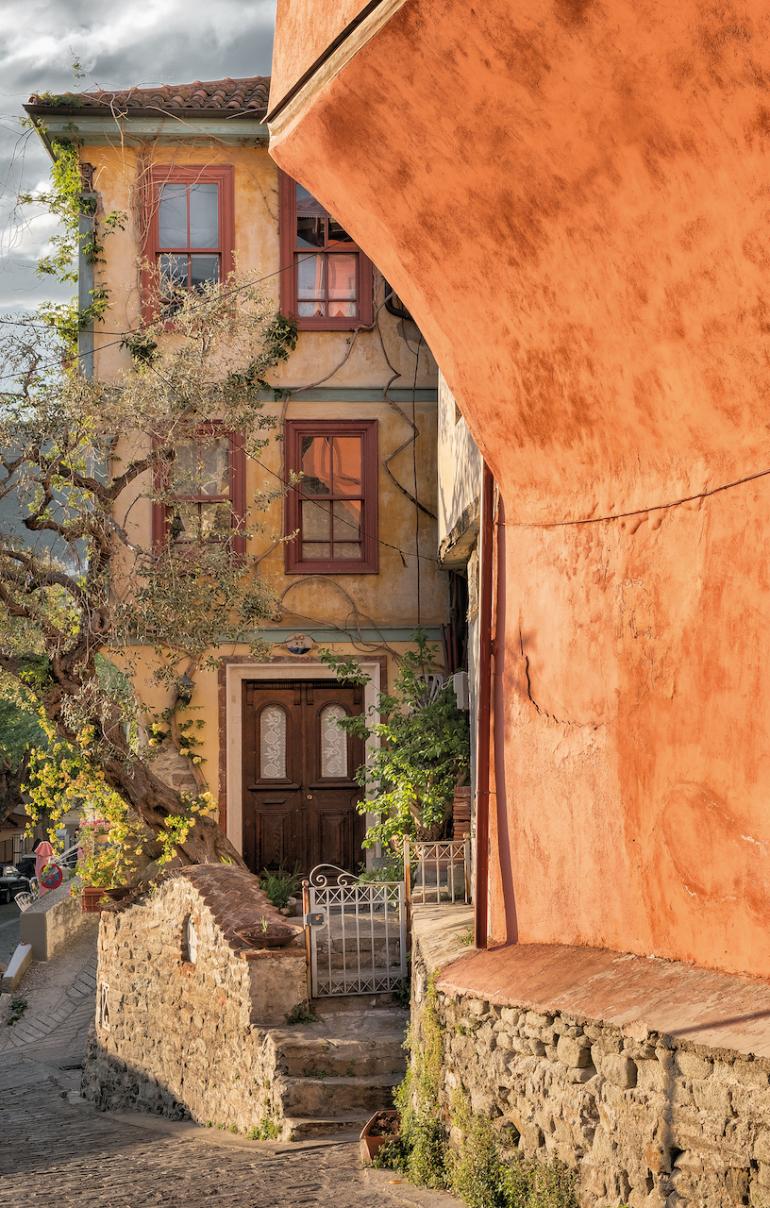 Even the streets betray the city's age: Vizantiou Ave (Byzantium), Ioustinianou St (Justinian), Ierolochiton Road (Revolutionary), and others. As you wander, you may hear amanes or rembetiko (genres music), aspects of the city's soul. You will see tobacco warehouses here and there, remnants of the previous century when tobacco turned Kavala into a thriving commercial hub. You will smell flowers from the riotously coloured courtyards while meandering through the cobbled streets, and snap photos of sachnisia (bay windows adorning stone mansions). Kavala is not a big city. That is why Christians sought permission from their overlords to build beyond its walls.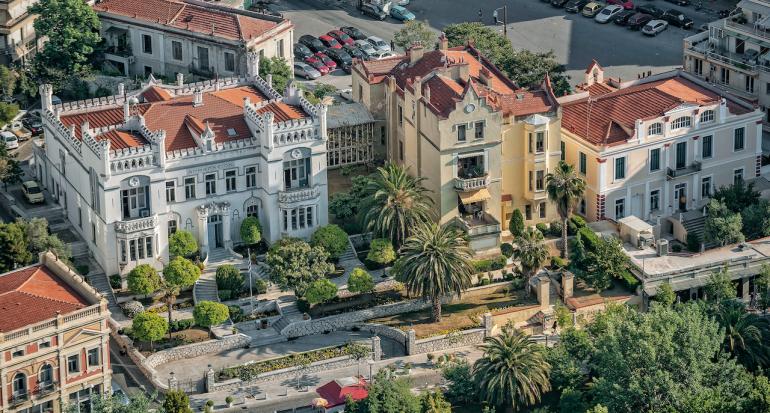 The hills surrounding the city rise like a natural amphitheatre. Those willing to trek to their summits will be rewarded with amazing views of the city and surrounding area. From there, one can see the harbour, the city centre, the shipyards, and the town of Keramoti in the distance.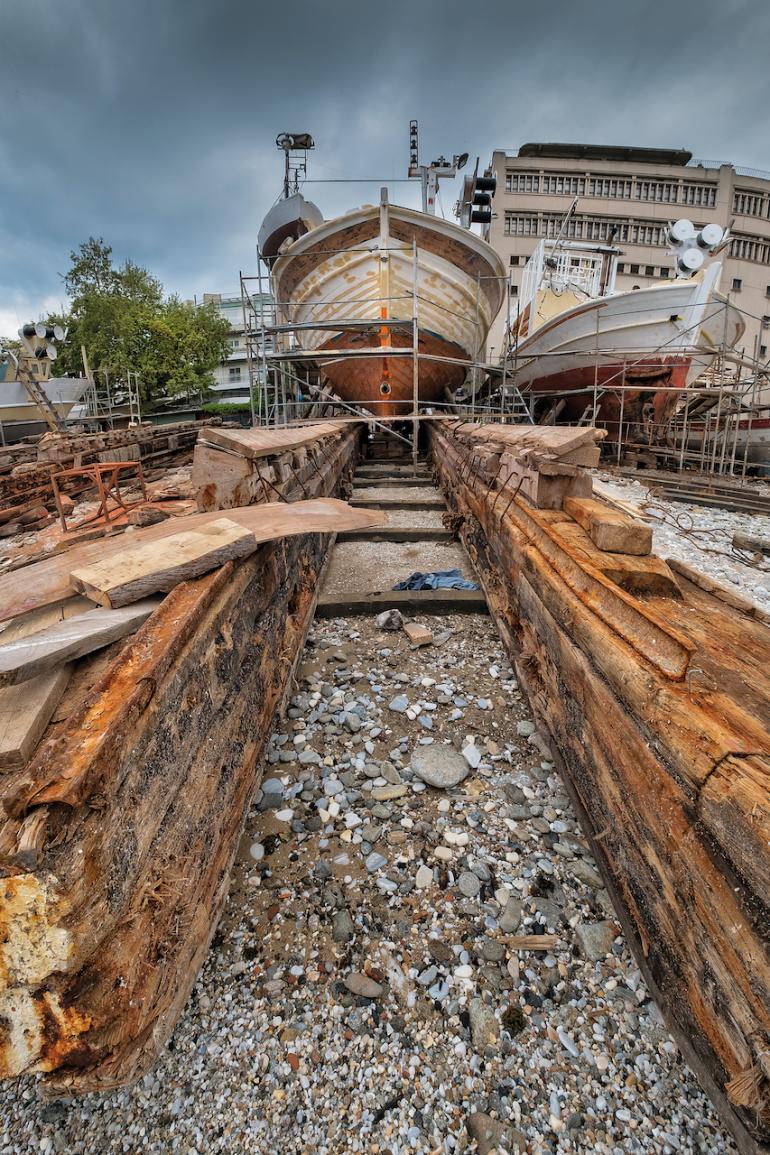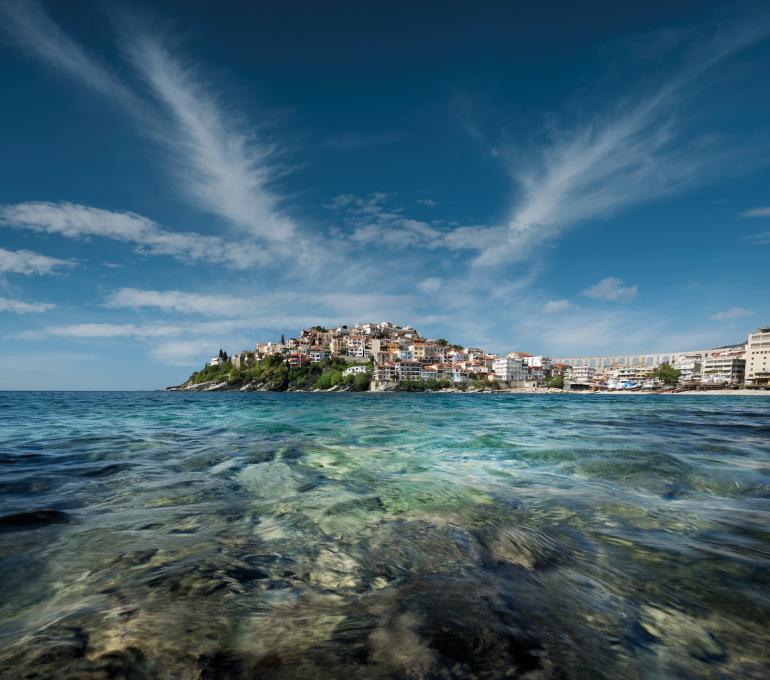 Ideally, your stroll in Old Town should include crossing the Kamares, the grand aqueduct built in the early 16th century. Following Omonoia Street, you can enjoy more of Kavala in the parish of Agios Nikolaos. In Kapnergati Square, you will be drawn to the shops and eateries (tsipouradika) to enjoy meze and tsipouro, to the church of Saint Nikolaos and the locals going about their daily lives. Stop for coffee or food; the choices cover a spectrum from traditional to contemporary. Drink a toast to Kavala and commit to memory its atmosphere so awash in history and tradition.
Image gallery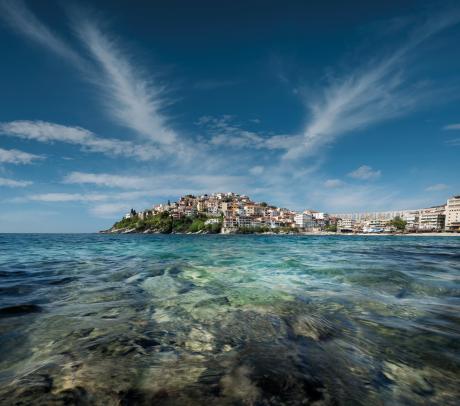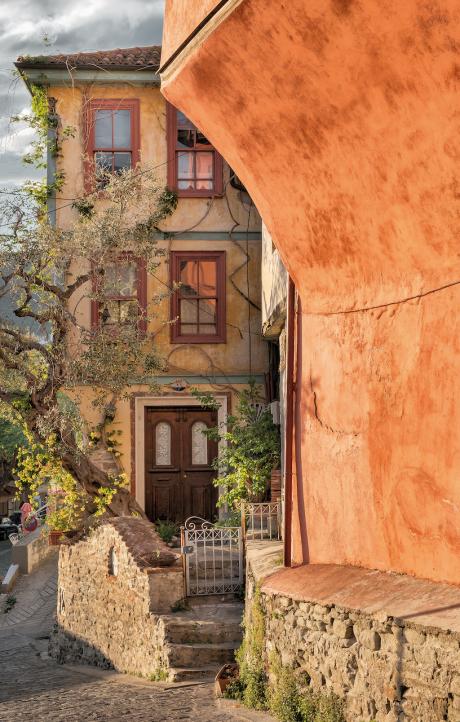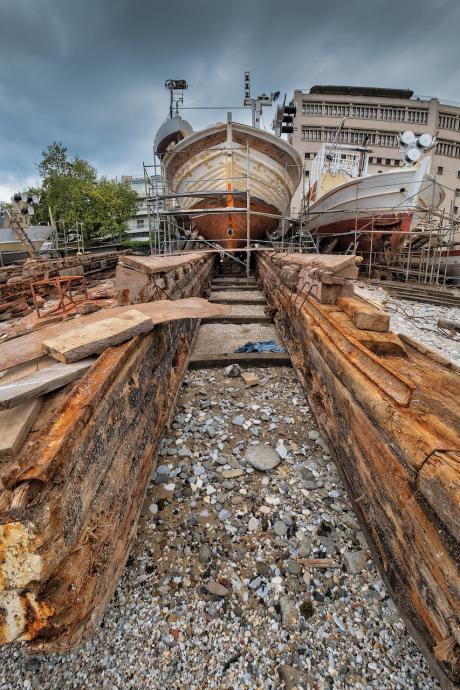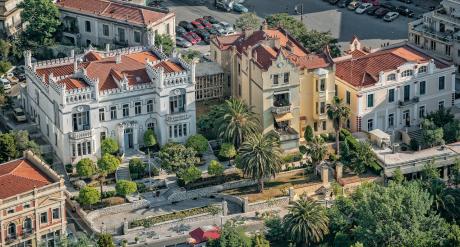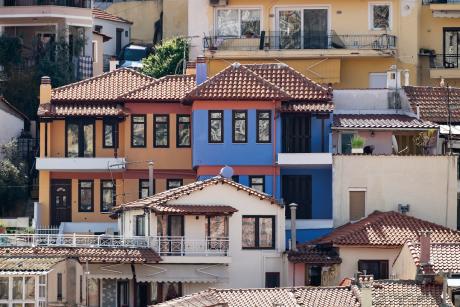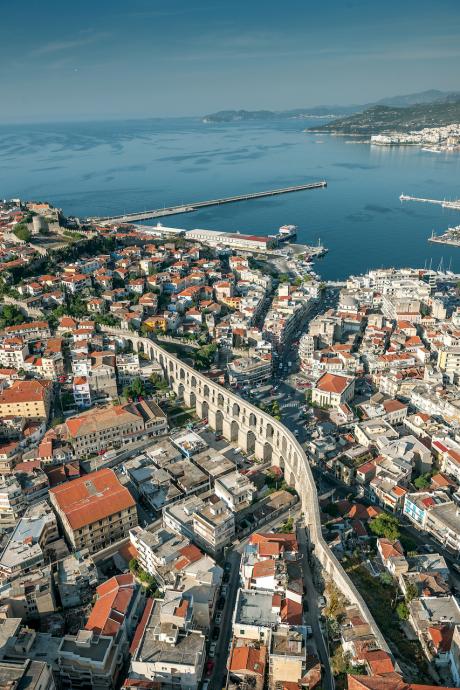 TEXT : GEORGIA DRAKAKI | PHOTOS : YIANNIS GIANNELOS