An hour's ferry ride from Kos, Nisyros is the most eerily-martian, primaeval volcanic island in the Dodecanese chain.
The ship makes its port of call in Mandraki, the capital of Nisyros, a labyrinth of narrow alleyways sand-wiched between the medieval fortress and the Monastery of Panagia Spiliani. Some defining characteristics of the village are pebble-paved streets, tiny churches, whitewashed courtyards, prickly pear cacti and wild basil. The beating heart of Mandraki is Ilikiomeni (Elder) Square. At its centre is a giant sycamore tree.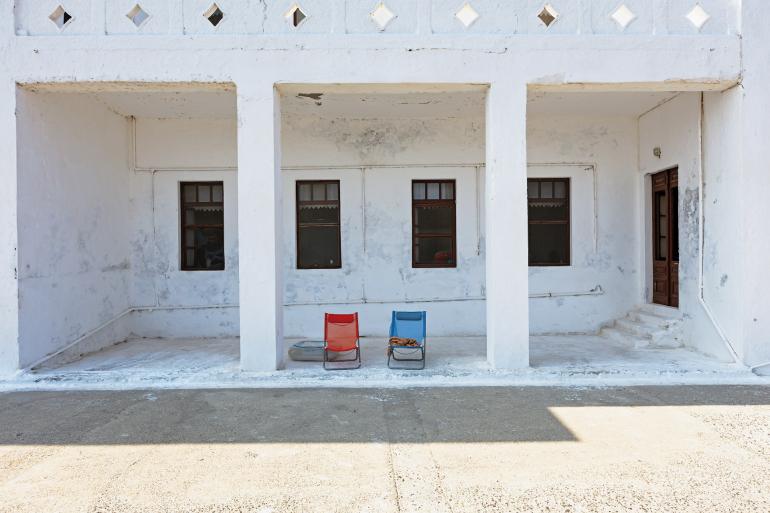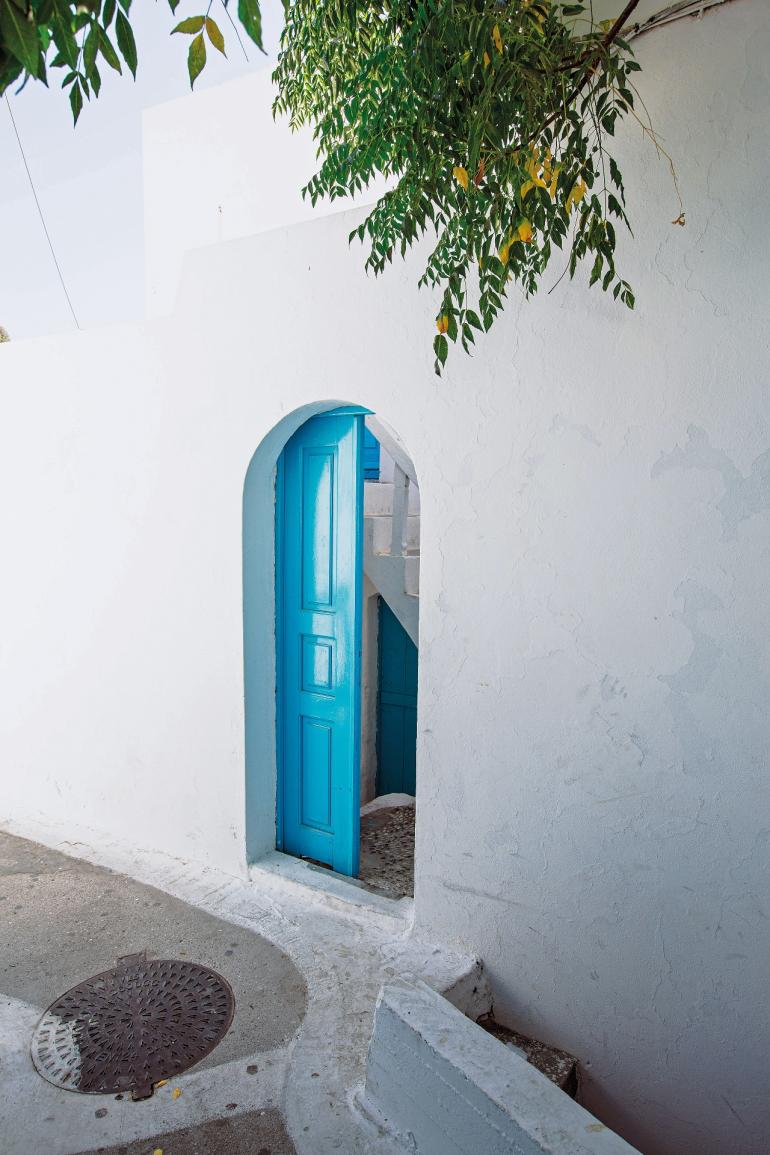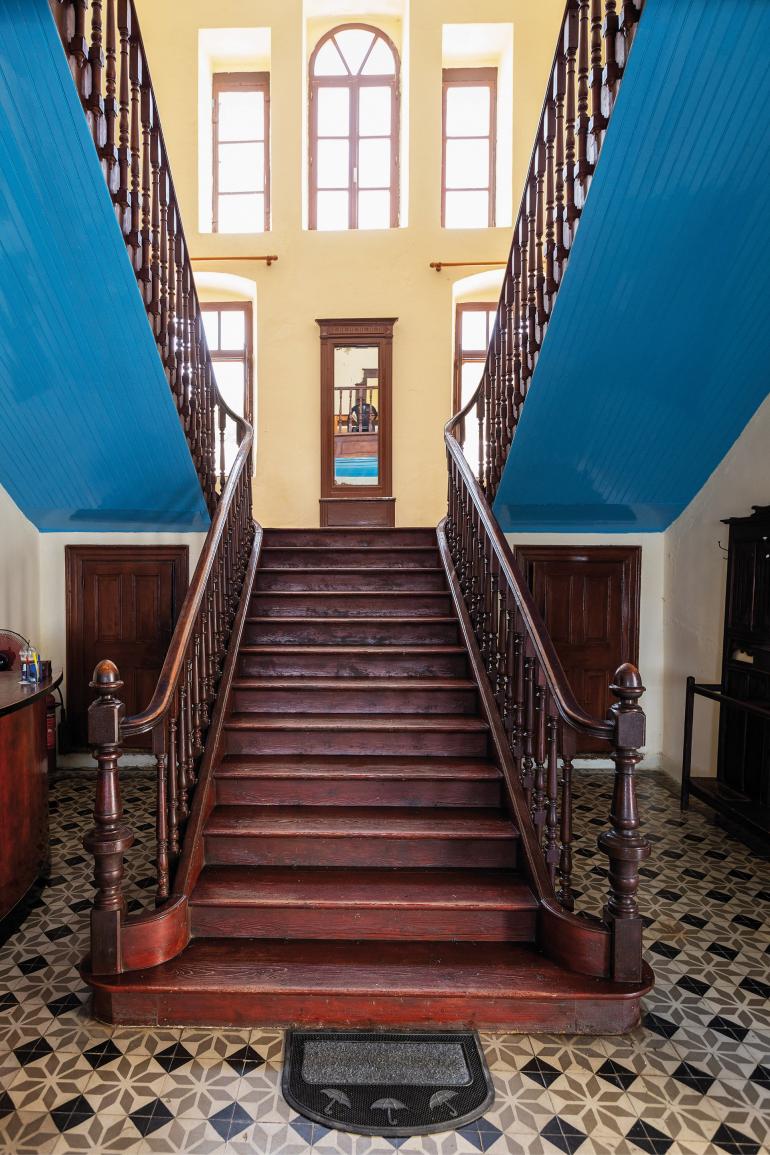 Days begin with fried eggs followed by Galaktoboureko (a phyllo pastry filled with semolina custard) and extend late into the night, gossiping and sipping tequila. If you can pry yourself from the village's magnetism, descend to the seafront bars, then ascend the 130 steps to the church and watch the sunset paint Nisyros in red. Take refreshing dip sat the black-sanded beach of Pachia Ammos or Lies.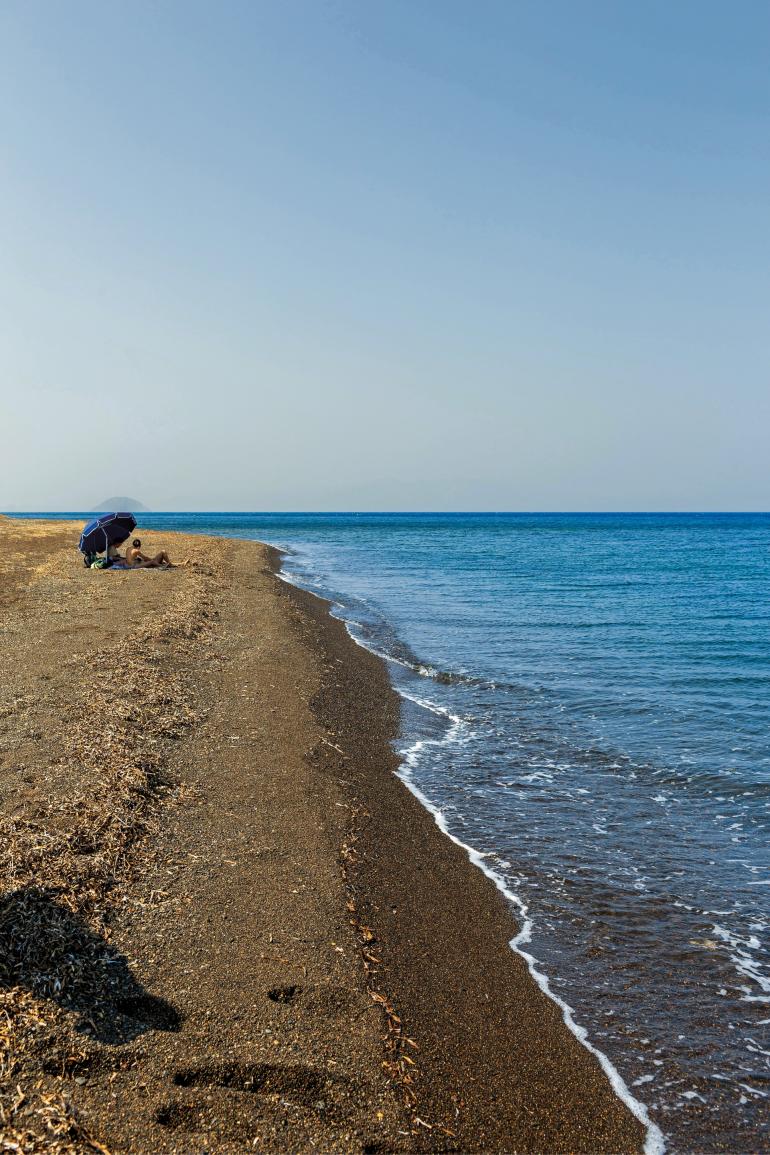 Explore paths leading through fantastical scenery, ending in Paloi for fresh fish. The road ascending to the volcano flows through a lush valley, ending abruptly in a barren landscape reminiscent of the moon's surface. Stefanos, the volcano's crater, greets visitors by spouting acrid sulphur from its mouth. Those who venture into the crater will need stout shoes as there are hot spots on the its surface. The volcano erupted thousands of years ago when the bowels of the Earth opened and exploded upwards, giving birth to Nisyros.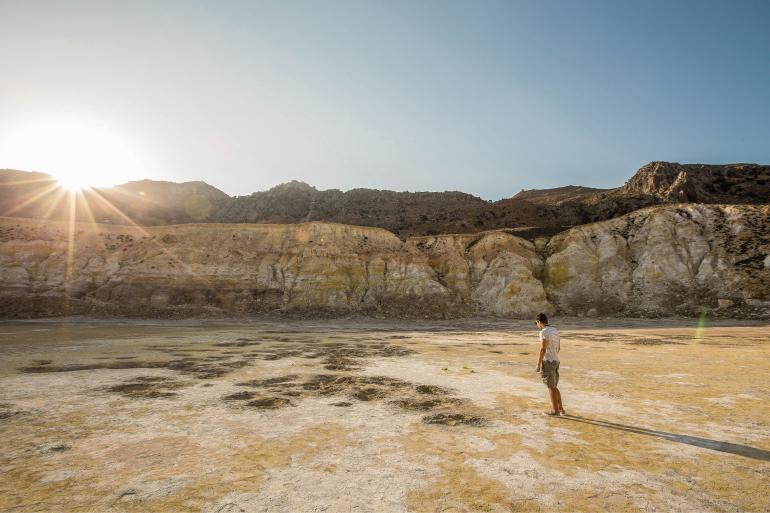 Those who wish to admire the volcano from a safe distance can do so from picturesque Emporios or Nikia with a glass of Souma (the Dodecanese version of ouzo or raki) in hand. Do not miss out on the boat ride to Gyali, an islet overgrown with pines and the only pumice mining operation in Greece. Fifty years of human activity have shaped the islet's steep, white slopes into unreal sculptures of incredible, abstract beauty. The dissonance of mining machinery echoes from tunnels across the prehistoric-like landscape. The ship that transports the pumice lies just offshore. Gyali is perfect for swimming and exploration and is worth the early departure. The light of dawn is the ideal time to appreciate its surreality.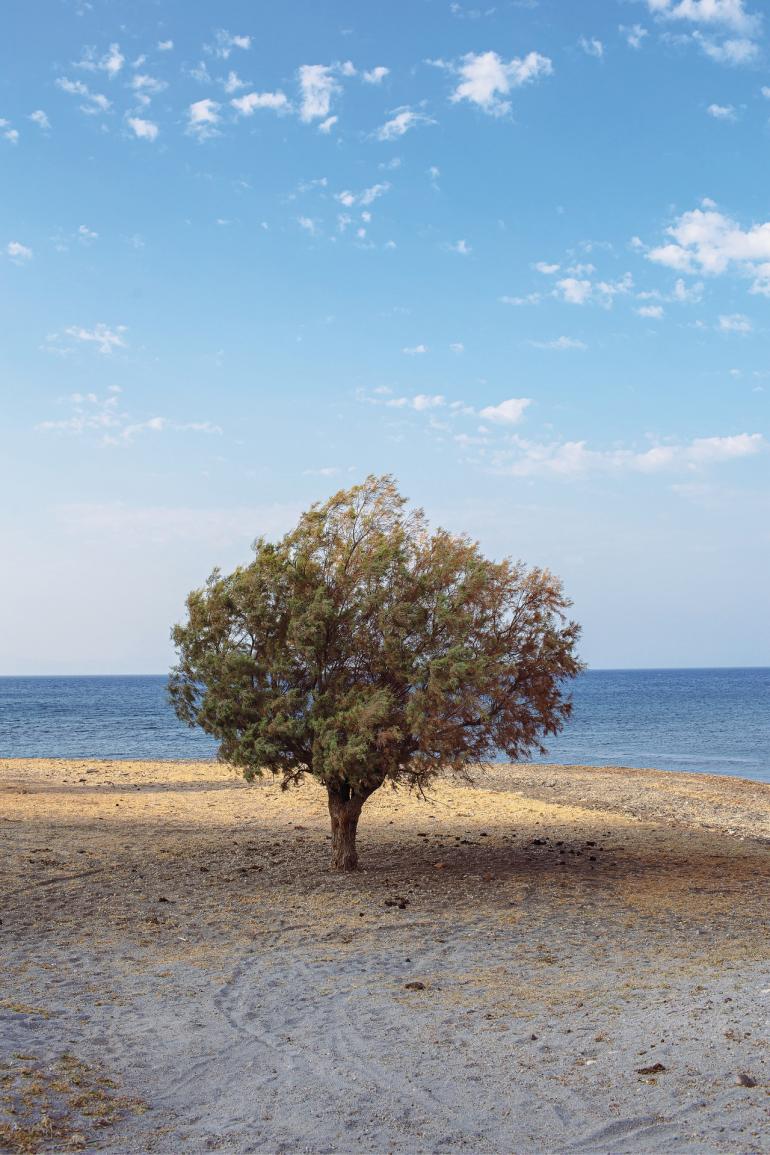 TEXT : ELENI PSYHOULI 
PHOTOS : NICHOLAS MASTORAS