The reputation of Krasotyri of Kos precedes itself.
For an authentic sunset experience in Kos, pair a glass of 'Assyrtiko' white wine with one of the rarest, most unique Greek cheeses: Krasotyri 'wine cheese'. Locally, it is called 'Possias'. Complement these with a cherry tomato to add a dash of acidity to an already perfect mix of flavours. In the tradition of many white cheeses from the Cyclades and Dodecanese islands, Krasotyri ferments and matures in wine lees (residual yeasts and particulates from ageing wine).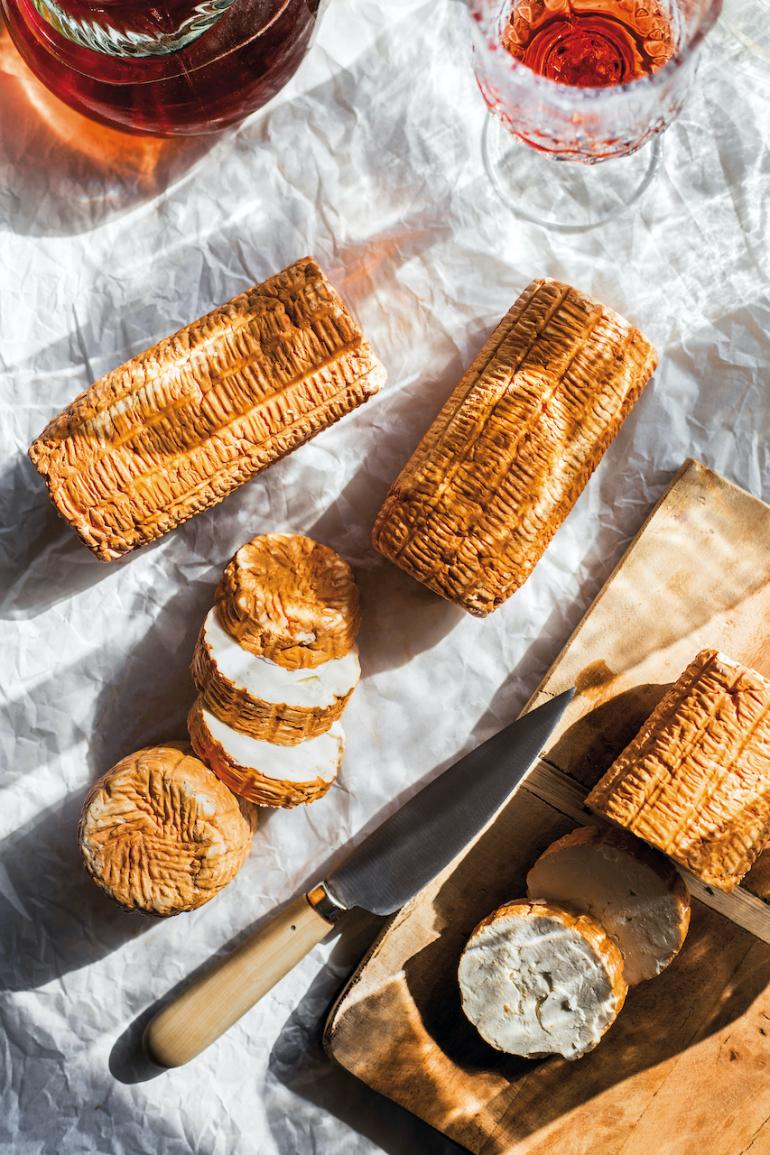 Since Ottoman and Italian rule, shepherd wives have made three kinds of cheese on the high summer pastures of Kos: white, Mizithra, and Galomizithra. Leftovers placed in lees at the bottom of wine barrels were left to cure, thus imparting a unique and delicate taste as the cheese aged. Today, Krasotyri is made exclusively by islanders using pasteurised milk from goats or sheep or a mix of the two. The cylindrical cheese rounds are dyed red from the lees, while the inside remains milky-white.