The historical market of Thessaloniki is re-emerging from abandonment to regain its former glory.
In 1922, architect Eli Modiano designed a market in the city centre that earned the reputation as "the largest market in the Balkans." Modiano held sixty percent of its real estate, the rest divided among shopkeepers. Full of finery, the market became a cosmopolitan attraction for the bourgeoisie. Over time, its image began to fade. In the bustling arcades, tavernas, bars and ouzo joints popped up alongside stalls selling trinkets. Its glamour began to fade. In 1995, the market received an official accolade as a historical monument, but this was not enough to recover its lost nobility. The shops closed one after another and the market emptied.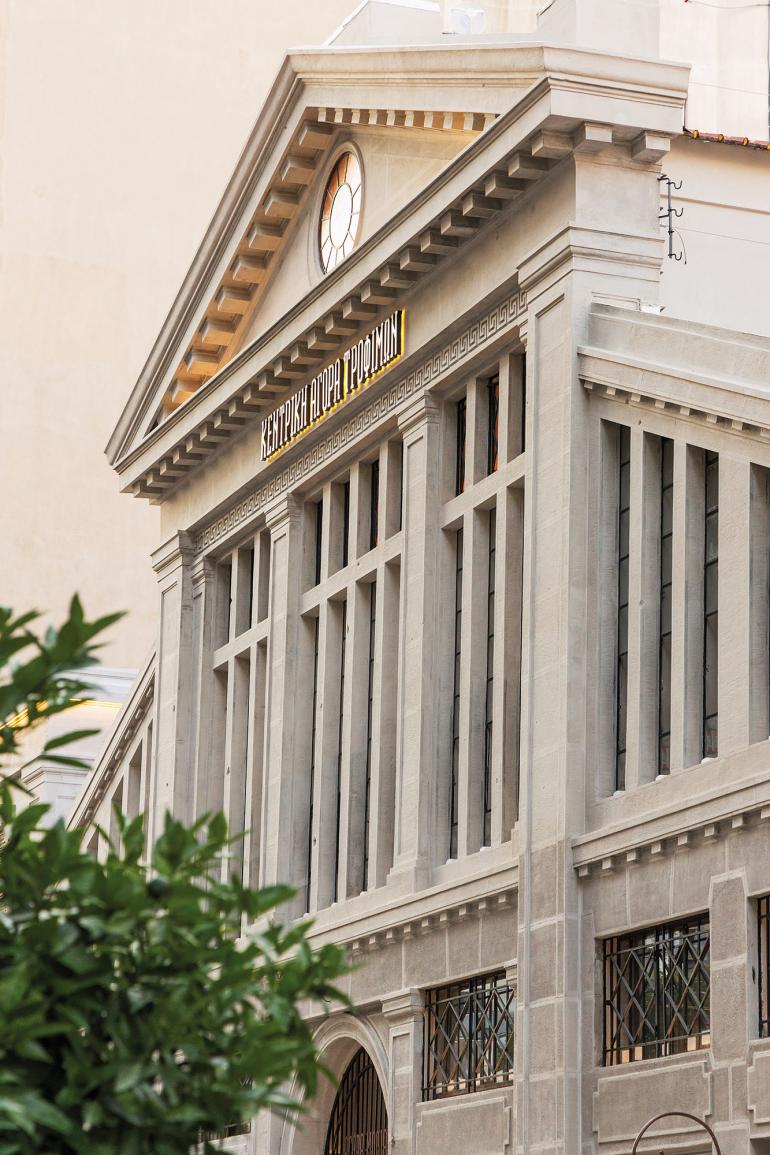 Very recently, the market gates reopened, ending speculation as to whether miracles can rise from the wreckage of the past. Eventually, there will be 75 shops selling food items on the ground floor and restaurants on the upper floor. Vegetables, meat, fish and seafood will once again fill its counters. In every corner, elegance will pervade. Quality will return, and its ghosts will disperse.