An organic experience of wellness and relaxation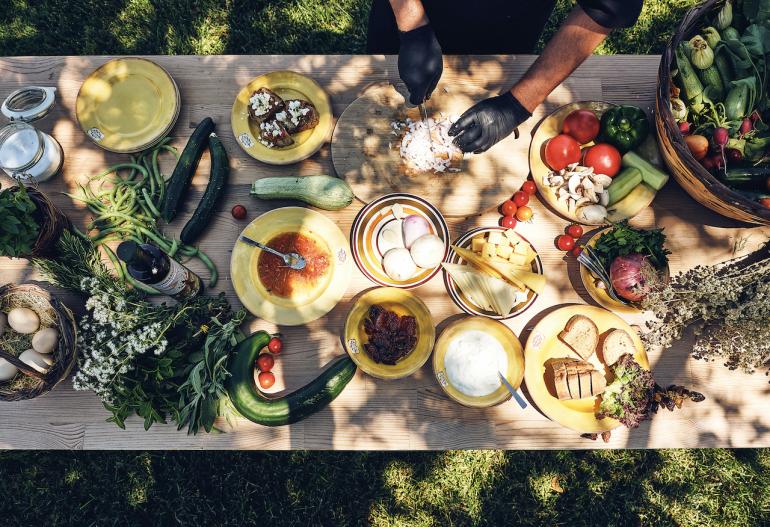 A spirit of absolute freedom reigns over the gentle slopes of the Vasilikos Peninsula on the island of Zakynthos. From the moment you arrive at the eco-wellness shelter, you will see that nature is of paramount importance. Olive groves, forests and sandy beaches are at your doorstep. Fresh organic fruits and vegetables are grown on-site to fill your plate at meals. Around you, animals large and small abound, and there are myriad options for recreating in the great outdoors.
Learn about the production of olive oil and what to look for in the very best. Saddle your horse and take leisurely rides on specially designed touring routes.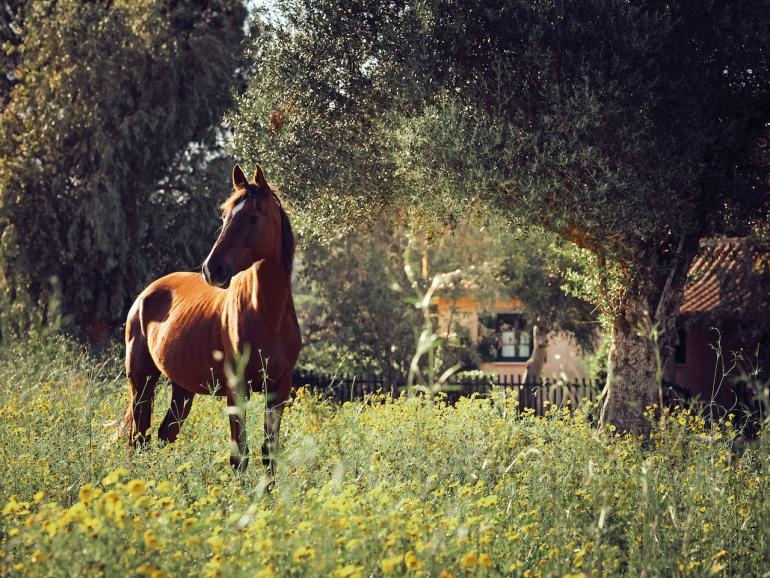 There is mountain biking should you prefer a smaller mount propelled by your own legs. Follow an experienced yoga instructor on a path to wellness and relaxation. There are scuba diving and water sports. Embark on an excursion to a marine park and immerse yourself in the world of loggerhead turtles. Upon your departure from the lodge, staff will have prepared a gift package of local honey, olive oil, cheese, raisins and jams. When you tire of the grind and long for nature's embrace, you will want to return.
TEXT : ROMINA XIDA | PHOTOS © LOGOTHETIS ORGANIC FARM