Parga, a colourful and cosmopolitan town, was born where the coast of Epirus meets the Ionian Sea.
You might as well be on an island. In Parga, a town on the coast of Epirus, the homes upon the hillsides of Pezovolos step down to the Ionian shore. It is a place of beauty and history. The seafront crowds with people strolling at leisure, and the air is thick with aromas of fried octopus and ouzo. The enchanting beaches of Sarakiniko and Valtos, and the Acheron River is perfect for extreme sports. If these don't fit the bill, then saddle up and go horseback riding along the riverbanks. Stroll up to the Venetian castle replete with iron gate, barracks, and cannons still intact if not well-aged. Meander through the area and find the café with breath-taking views of the islands of Lefkada, Paxos and Corfu. Panagia, a little green isle just offshore, is within swimming distance.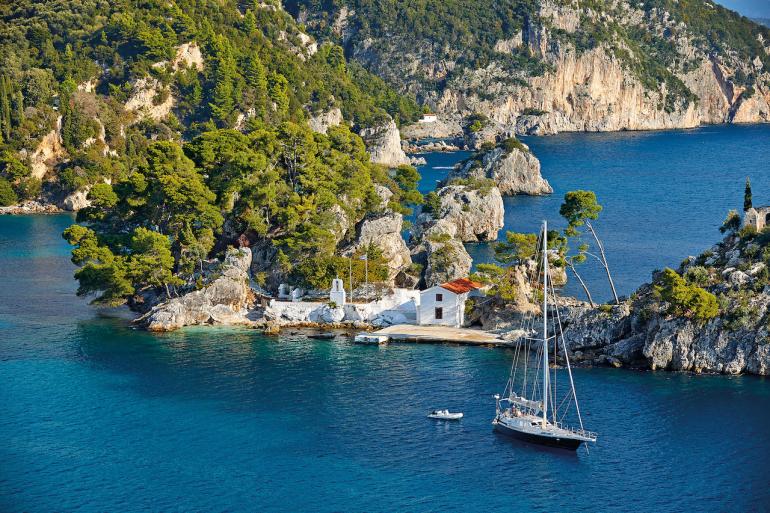 No matter how you choose to cross, make sure that you do! Make a point to get lost among the narrow, twisting alleyways and cobblestoned lanes of Parga. Rest and take refreshments in the flagstone squares. Admire the colours and tiled roofs of the famed sea captains houses.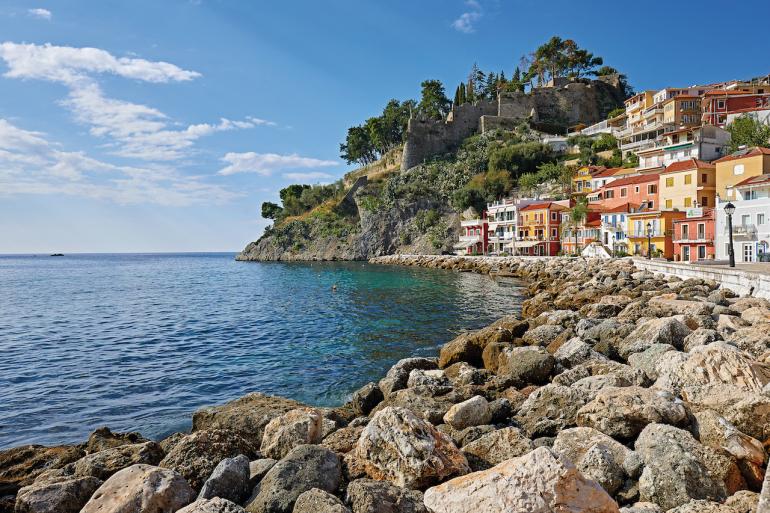 Reserve time to visit the Paragaea Museum and the region's first mechanical olive press (Parga is also famous for olive groves and olive oil). Finally, if you happen to be here in springtime, visit the enchanting lake covered almost entirely by water lilies that bloom this time of year – an otherworldly experience!
TEXT : ROMINA XYDA  |  PHOTOS : GEORGE TSAFOS